The annual Chang Sensory Trails food festival returns with Thai dishes inspired by home recipes
The third edition of the festival organised by the Thai beer brand will showcase 24 signature dishes from eight Singapore-based Thai restaurants.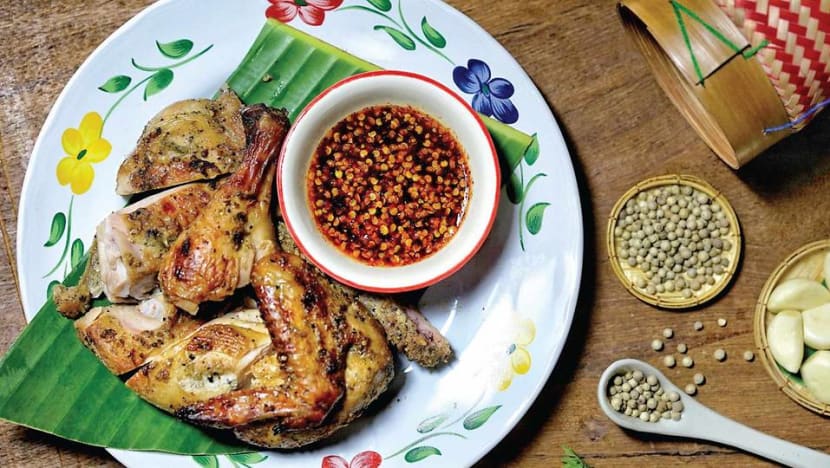 Craving for some authentic Thai food? You don't have to fly out to Bangkok.
After making stops in London and Los Angeles earlier this year, the annual Thai food festival Chang Sensory Trails makes its way here. It will be held from Aug 31 to Sep 1 at The Lawn at Marina Bay.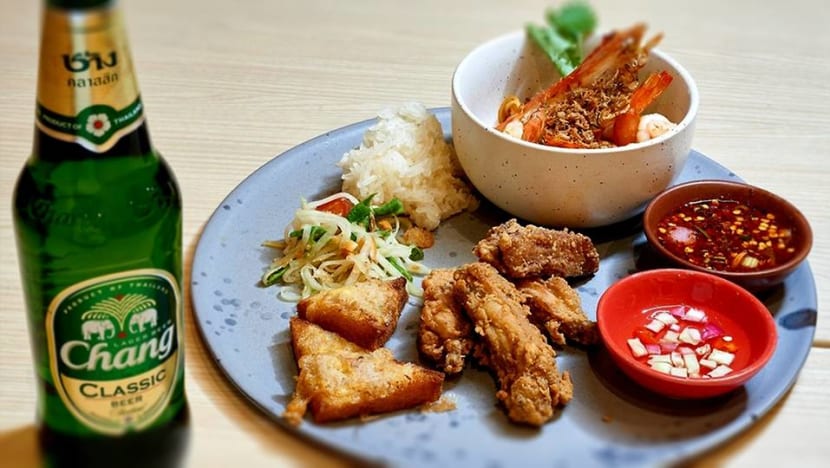 Organised by Thai beer brand Chang, the third edition held in Singapore will feature 24 signature dishes from eight Singapore-based Thai restaurants, all of which were inspired by home recipes their Thai chefs grew up with.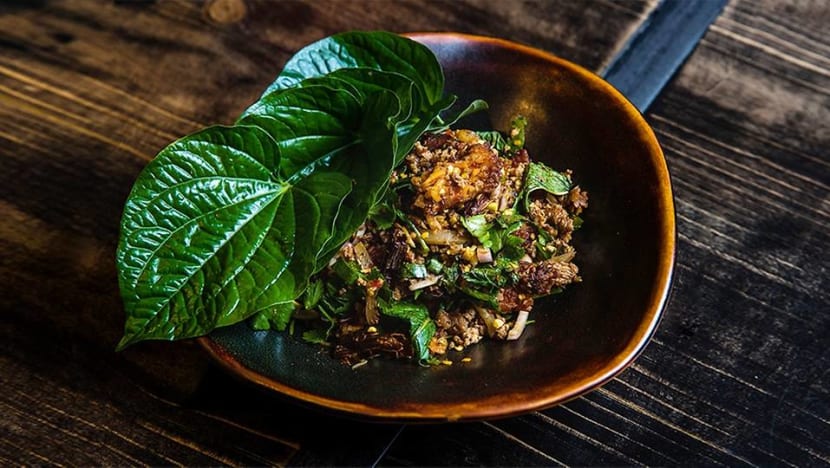 The participating eateries are: Aroy Dee, Baan Ying, Bangkok Jam, Gin Khao, Little Elephant, Long Chim, Tamarind Hill and Un-Yang-Kor-Dai.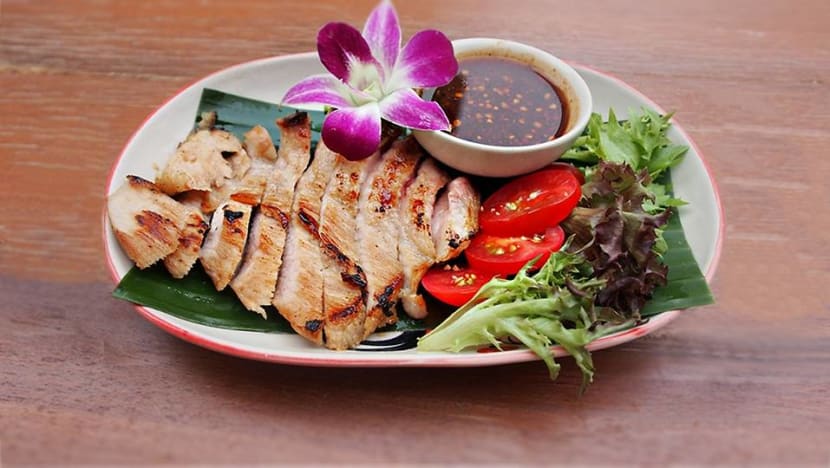 Aside from the food, visitors can also expect to see the works of illustrator GalactikCaptain from local group Band of Doodlers all around, as well as performances by bands O.K Ready! and 53A.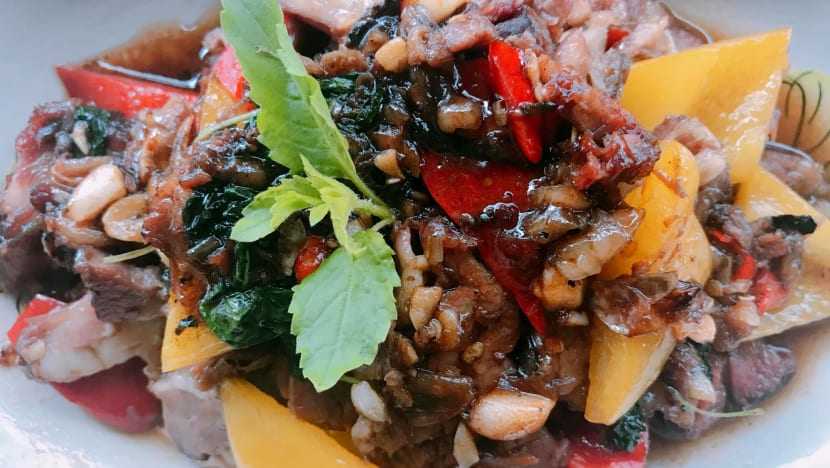 What should foodies expect? Some of the signature dishes include Aroy Dee's Thai-style prime ribs served with their signature sauce and Thai-style soft-shell crab sautéed in chilli garlic.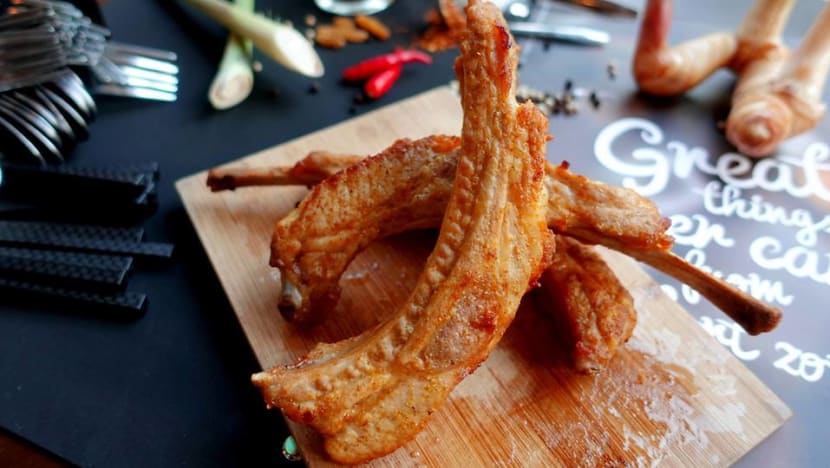 Baan Ying will serve up dry tom yum goong noodles with lava egg, som tum (green papaya salad) and Hat Yai fried chicken with sticky rice, and fried shrimp and pork past toast – a Thai comfort food.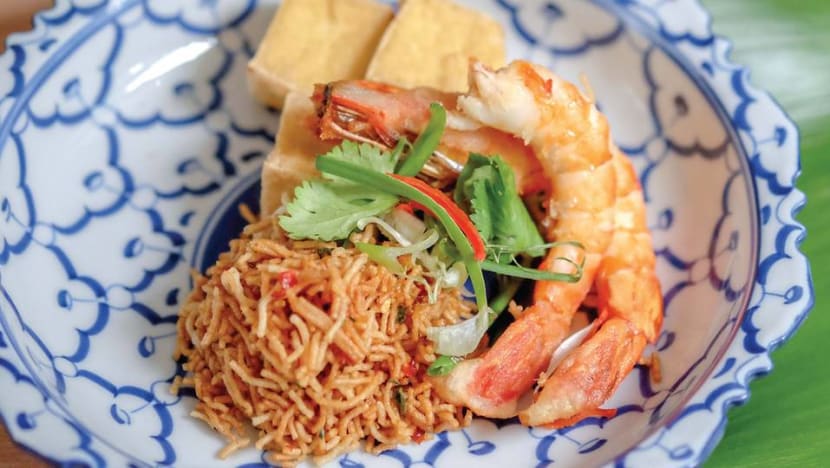 Bangkok Jam's offerings include a crispy fish cutlet served with fries, tom yum aioli and toasted rice powder, and grilled Australian steak paired with papaya salad and warm pandan sticky rice.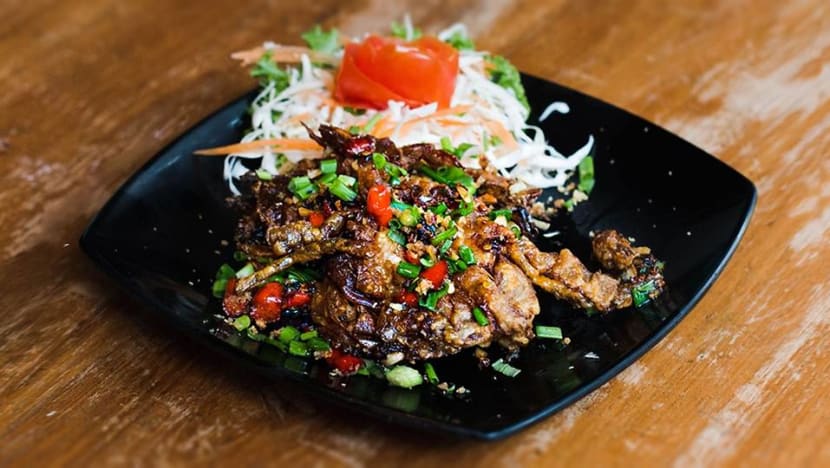 Little Elephant will be serving kor moo yang (grilled pork neck) and a salad version made with a homemade dressing, as well as stir fried sliced beef with basil, which is made with short ribs that have been braised overnight.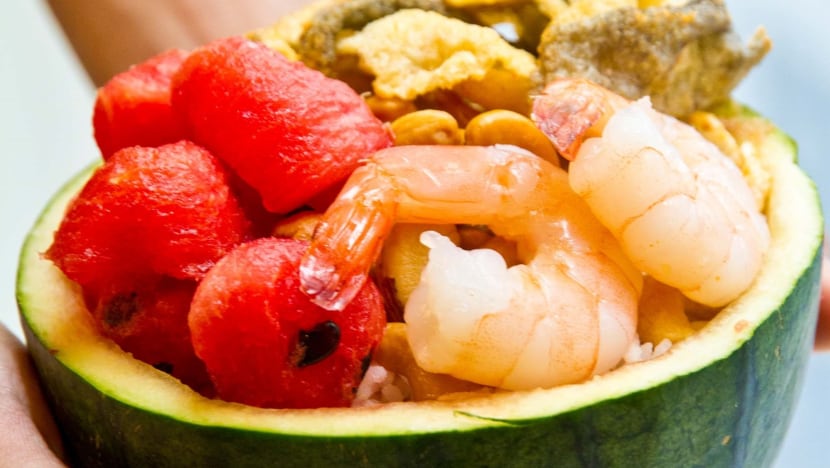 Other offerings include Gin Khao's fried rice with salted egg fish skin, floss, nuts and watermelon cubes, and tom yum spam fries. Long Chim offers grilled pork skewers served with sticky rice, and spicy pork with rice cake.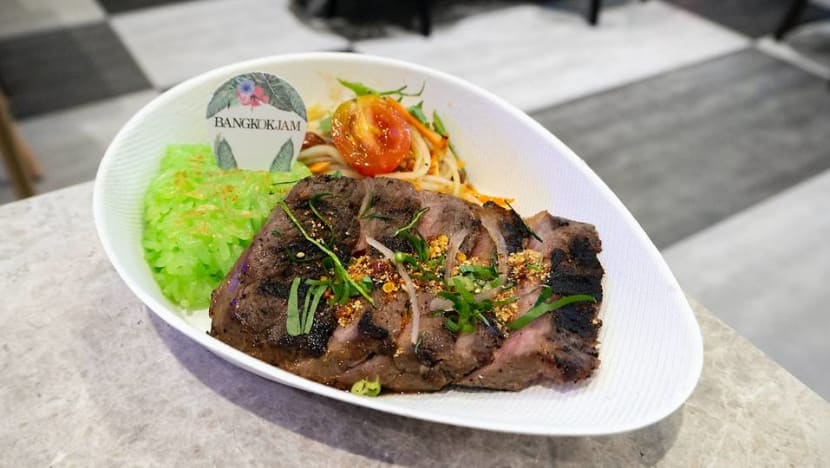 Meanwhile, Tamarind Hill has mango sticky rice, taro fritters, and deep-fried prawns with crispy noodles; and Unyang Kordai's Thai milk tea pudding and a grilled chicken dish marinated in a white peppercorn and coriander mix, which is a classic recipe from Khai Yao, which is found a short drive away from Bangkok.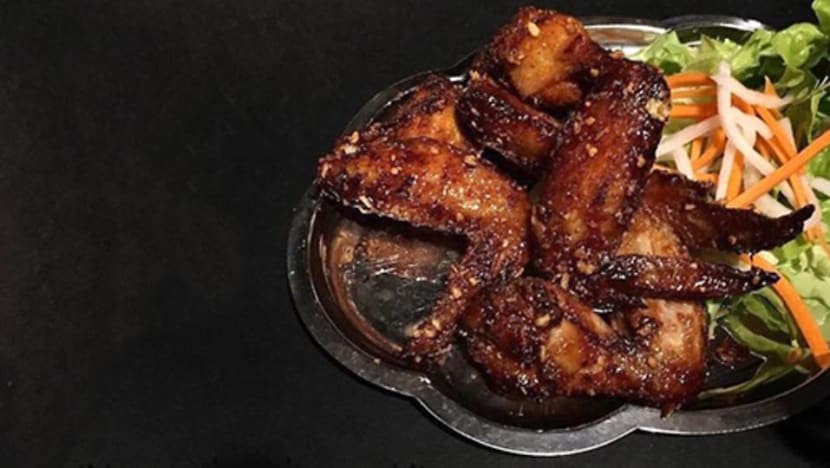 Chang Sensory Trails 2018 will run from Aug 31 to Sep 1, 4pm to 10pm, at The Lawn @ Marina Bay.