The simple but ingenious reason the Japanese love drinking those highballs
It's all about unwinding at izakayas without getting too boozed up before heading home. And now the humble highball serve is gaining fans in Singapore, too.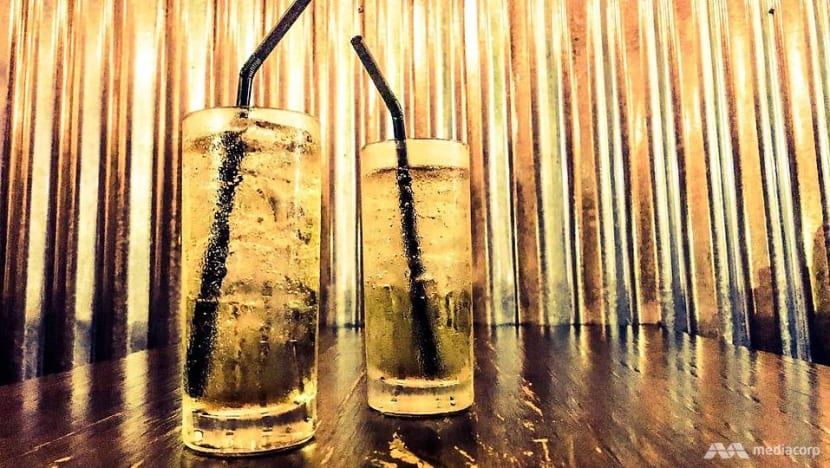 Follow our CNA LIFESTYLE page on Facebook for more dining stories and videos
SINGAPORE: After a long day at the office, nothing quite beats meeting a few good friends or close colleagues for a round of drinks to unwind from the pressures of the workplace.
While such an afterwork endeavour may be common around the world, it's very much a tradition that's been embraced by the working community in Japan. Entire herds of local salarymen (and women) flock to their favourite izakaya with loosened ties after office hours, for a well-deserved beverage and a bite to eat.
In such a setting, the drinks of choice aren't fussy – all izakaya patrons really want are quick and easy drinks to deliver a boozy treat to their system, in order to signal the end of a workday.
And while mugs of beer will be ever present at the table, you're also sure to see numerous large glasses of highballs being ordered at these casual drinking establishments way before it's 8pm.

From discovering how Roku gin is made, to experiencing chicken sashimi and the art of the highball whiskey, join a bartender who is part Japanese, part Singaporean, in his journey of first tastes across Japan.
A highball is essentially an alcoholic beverage made with a base spirit, topped up with a non-alcoholic, carbonated mixer, served in a tall glass with lots of ice. It's usually a blended whisky mixed with soda with the possibly a simple garnish like a citrus peel.
So why would a drink that seems reminiscent of house pour mixes from clubbing days gone by be so popular among the afterwork crowd in Japan?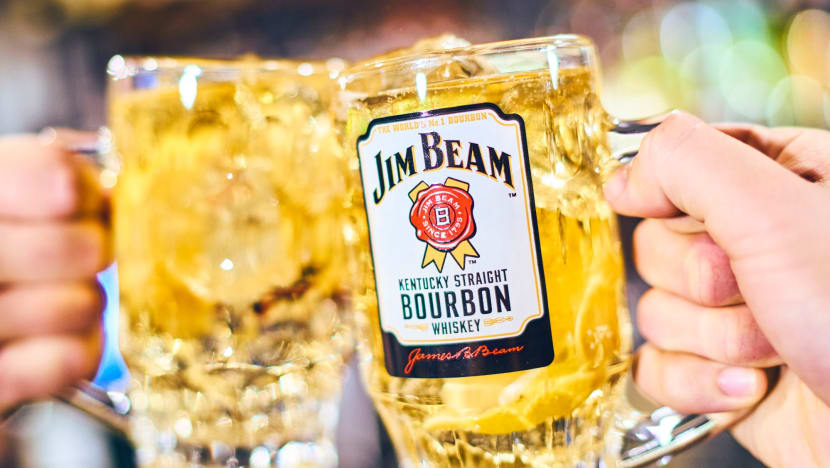 For starters, there is a significant difference in taste and drinking experience that comes with using a taller "highball" glass as well as bringing right proportion of spirit and mixer together. This makes for a tasty beverage that's well balanced, full of flavour, and won't get you too boozed up before one needs to head home.
A quick conversation with Aki Eguchi, group beverage director of Jigger and Pony Group also brought insights on the reason for the drink's popularity. 
Originally from Yokohama, Japan, Eguchi has spent the last 12 years in Singapore as an influential proponent of the local bar scene with popular cocktail and dining venues like SugarHall, Gibson and, most recently, Caffe Fernet.
He noted how many Japanese whiskies were created to be mixed (and not just had neat or on the rocks) which makes them suitable spirits for great tasting highballs. He also elaborated on the culture of drinking in Japan.
"After work, we like to eat and drink together, right? Izakayas are the place for that and whisky highballs go well with dinner. Most Japanese also can't consume high ABV (alcohol by volume) drinks biologically, and the younger generation doesn't prefer beer these days. So whisky highballs attract both the young and the old. I personally can drink highballs the whole night, but can't do the same with beer."
GROWING TREND IN SINGAPORE
Whether it's a matter of taste or health concerns, this conscientious shift by drinkers in Japan towards lighter alcoholic beverage options can also be seen among seasoned drinkers in Singapore.
Even classic bourbon brands like Jim Beam are bringing highball serves to customers in Singapore to meet the growing demand of a lighter, more refreshing style of drink.

Kino Soh, the owner of Highball bar located along Kampung Bahru Street, agrees.
"I definitely see that there is a growing group of highball drinkers," said Soh. "I think highballs are the perfect options because they are lighter, refreshing drink options that are the ideal accompaniment for meals and even on their own. When paced properly, highballs will allow you to drink responsibly through the night."
"Japanese whisky is a popular option for whisky highballs in Japan because it's a local produce. But to me, it's absolutely okay to use non-Japanese or even non-scotch whiskies to create whiskey highballs. If we had a whisky made in Singapore, we just might be swinging Singapore whisky highballs at our bar, too!"
The flexibility to use different base spirit in a highball opens up the wide range in flavours a drinker can experience. So the next time you're thinking of what to order at that afterwork meet, perhaps a highball would make a good choice to get the evening started.
Especially so if looking for an enjoyable time with the people around you, without a regrettable hangover on your own the morning after.
A CNA Lifestyle editorial collaboration with Beam Suntory. Watch the journey of a part-Japanese, part-Singaporean bartender as he travels to Japan in search of inspiration in Kanpai! on demand here.