Malaysia's curry laksa, Singapore's chilli crab among Lonely Planet's best food experiences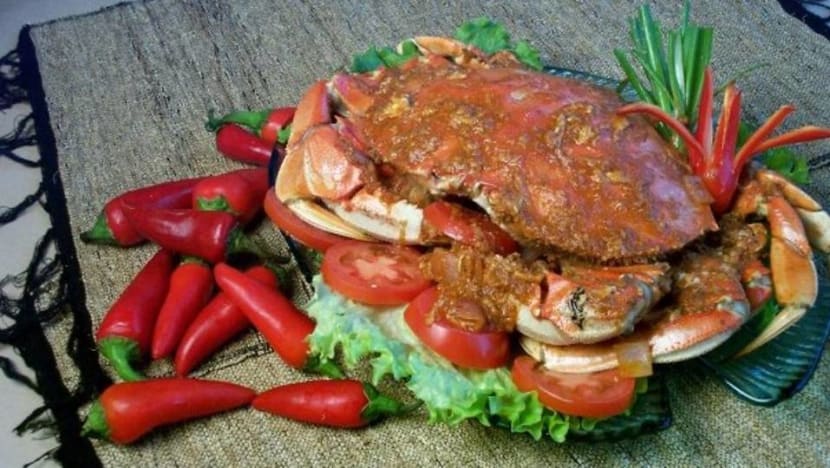 Follow our CNA LIFESTYLE page on Facebook for more dining stories and videos 

SINGAPORE: If you recently ate curry laksa in the Malaysian capital of Kuala Lumpur you would have experienced one of the world's "most incredible meals", second only to pitxos in San Sebastian, Spain. 
The creamy noodle dish was included in the Lonely Planet's new guidebook Ultimate Eatlist - a "ranked list of the top 500 foodie experiences from all over the world", according to a post on its website on Wednesday (Aug 15). 

Sushi in Tokyo placed third and bibimbap in Seoul eighth, while Singapore's chilli crab took the 17th spot, just above moules frites in Brussels and Beijing's Peking duck. 
"The process began with surveying all the food-obsessed writers, bloggers and staff connected with Lonely Planet, asking them to vote for the tastiest and authentic gastronomic experiences they've encountered on their extensive travels," wrote Lonely Planet's AnneMarie McCarthy.
"Once complete, the huge list was brought before our own expert food editors who enlisted the help of chef Adam Liaw and food blogger Leyla Kazim to definitely rank the entries."

McCarthy also cited the publisher's editorial director Tom Hall, who explained that it is "not a list of the 500 best restaurants or chefs, or dishes", but the "overall experience of eating a particular dish in a specific location". 
"The entries were evaluated according to the taste, its cultural importance and the special atmosphere of the location," McCarthy added. 

In an excerpt of the book on the Lonely Planet website, readers were directed to the "fantastic little hawker centres tucked into the shadows of towering skyscrapers" in KL for their taste of curry laksa. 
"It's an only-in-Malaysia experience," the passage read. 
The book also recommended that travellers visit Madras Lane and "pick the (stall) with the longest queue", before returning the next day to try the neighbouring stall's version.
LONELY PLANET'S TOP 20 FOODIE ADVENTURES
1. Pintxos in San Sebastián, Spain
2. Curry laksa in Kuala Lumpur, Malaysia
3. Sushi in Tokyo, Japan
4. Beef brisket in Texas, USA
5. Som tum in Bangkok, Thailand
6. Smørrebrød in Copenhagen, Denmark
7. Crayfish in Kaikoura, New Zealand
8. Bibimbap in Seoul, South Korea
9. Pizza margherita in Naples, Italy
10. Dim sum in Hong Kong
11. Ceviche in Peru
12. Pastéis de nata in Lisbon, Portugal
13. Oysters in Freycinet, Australia
14. Cheese experiences in France
15. Jerk chicken in Jamaica
16. Lamb tagine in Marrakech, Morocco
17. Chilli crab in Singapore
18. Moules frites in Brussels, Belgium
19. Peking duck in Beijing
20. Pho on the Hau River, Vietnam