The 28-year-old reviving Chin Mee Chin and building a tech-driven F&B empire
In 2020, Ebb & Flow Group CEO Lim Kian Chun debuted eight F&B brands, with another five launching this year. Here he shares what we can expect when Chin Mee Chin reopens in June and his plans for even more restaurants and concepts.
Most people who grew up in Katong feel an affinity for stalwart bakery Chin Mee Chin. The popular coffeeshop, established in 1925, was a constant, comforting presence in the enclave thanks to its wizened, if not cantankerous proprietors and evergreen menu of fluffy buns, jade-hued kaya, margarine-enriched cream horns and choux puffs filled with a pasty custard.
Lim Kian Chun, 28, is one such Singaporean.
The co-founder and chief executive officer of F&B company Ebb & Flow Group grew up along the quiet street behind the bakery and is neighbours with the family who owned it.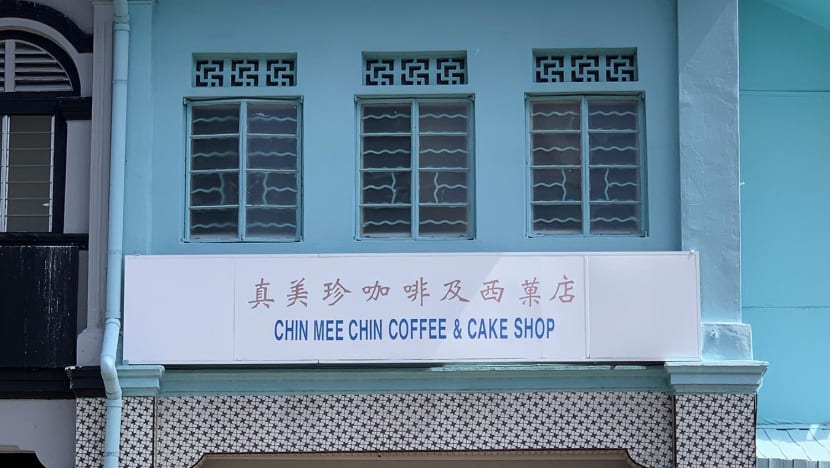 Last year, Lim signed an agreement with them to revive the business together. When asked if his buying into it had anything to do with sentimentality, he answered matter-of-factly: "It was a commercial decision."
"I guess it's sentimental from the perspective of that it has a wider heritage shared by Singaporeans in general," he added. "But it was a bit of a no-brainer [to take it over]. It's a very strong brand."
GREAT EXPECTATIONS
Reviving this venerable institution comes with stratospheric expectations from generations of food-loving Singaporeans eager for a taste of nostalgia.
That's why Lim and his team are happy to take their time "getting it right". Initially scheduled to reopen at the end of March, Chin Mee Chin's new guise is now slated for debut sometime in June. "We'd rather open a bit later and deliver a better product," Lim said.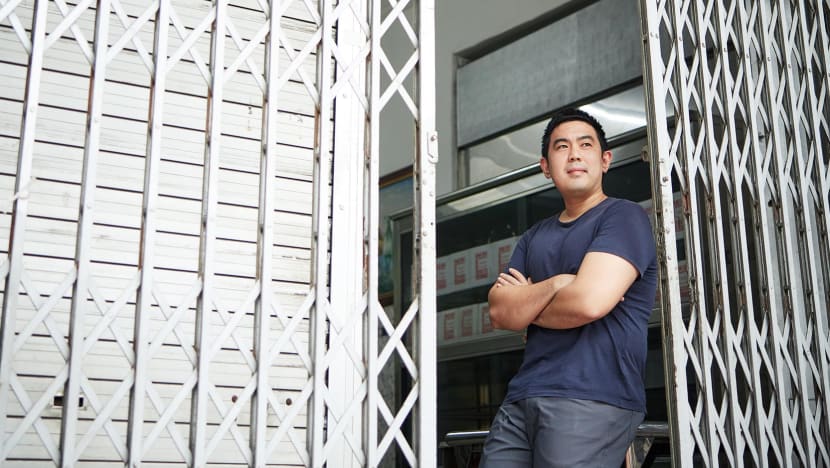 When it does open, diners can expect Chin Mee Chin classics like kaya, luncheon meat buns, cream horns, sugee cake and pang susie. These will be recreated by Ebb & Flow Group's executive chef (and co-owner of Tigerlily Patisserie and Chin Mee Chin) Maxine Ngooi under the watchful eyes of Sharon Tan, granddaughter of the confectionery's late founder and her mother Leong Kwang Ling.
"Of course there will be some refinement," said Lim of the classic bakes. "As much as possible, we've tried to keep the spirit of them. We will be toasting bread over charcoal, for instance; something that they had stopped doing before they closed.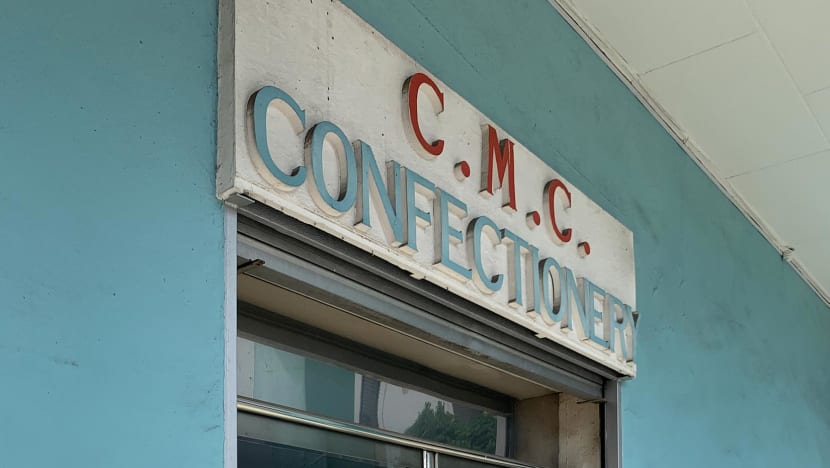 The updated Chin Mee Chin will retain most of its original interior and furniture, with improvements made mainly to its kitchen and operations. An extension on its Chapel Road side will allow the space to seat up to 60 people. But given its popularity, it is very likely that any one of those 60 seats would be difficult to snag.
That's where Ebb & Flow's focus on technology will come into useful play.
A TECHNOLOGY-DRIVEN F&B BUSINESS
Lim founded Ebb & Flow Group in January 2018 with partners Philipp K. Helfried and Feline Gondokusomo when they invested in the now-defunct restaurant Bacchanalia during a distress sale. The 28-year-old is also the managing partner of Cerena Capital, a venture capital firm he established in 2016 straight out of law school at King's College London.
"At the time, [Bacchanalia] was a very good deal. Now, we are two feet in and we quite like this space. I think there's a lot of room for growth, not just in the restaurant space, but higher up in the restaurant chain or F&B vertical. I think there's a lot of space for e-commerce and online channels," he explained.
In November 2019, the Group launched Wrap Bstrd, an F&B brand driven by artificial intelligence (AI) and analytics. A few months later, during the Circuit Breaker, the Group noticed an uptick in demand for baked goods and desserts, especially for delivery and takeaway.
"We felt that there was a gap in the market for baked goods with unconventional flavours, leading us to launch Tigerlily Patisserie." When it launched in August 2020, Tigerlily's pastry boxes practically flew off their virtual shelves.
Over the course of 2020, the company launched eight brands, comprising a mix of dine-in and cloud kitchens, 90 percent of which had their beginnings online. It is no surprise then that Chin Mee Chin should join those e-commerce ranks.
"We've always tried to optimise our brands for sales and delivery online, so there will be a focus on that with Chin Mee Chin as well. Yes, we will be selling the pastries and kaya online," he confirmed.
Cue a collective sigh of relief from the confectionery's fans.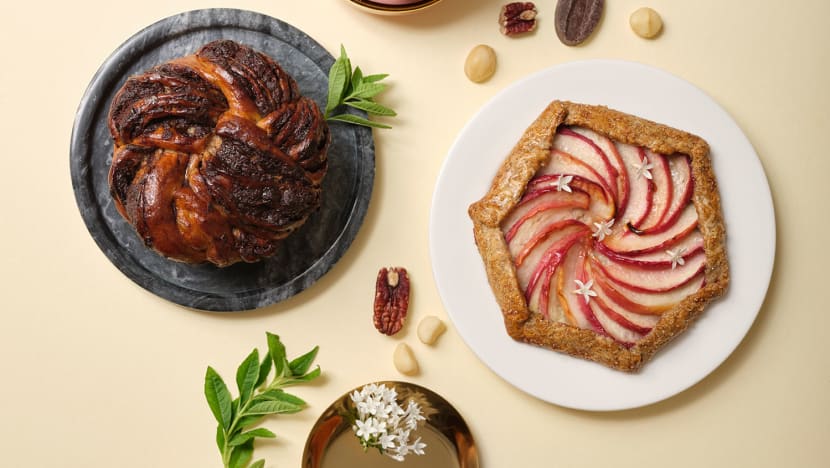 TO KATONG AND BEYOND
Chin Mee Chin is but the tip of Ebb & Flow's footprint across Katong. Last month, it launched Katong Kanteen in a corner of Tanjong Katong Road. The multi-concept eatery features four brands, including Long Tang Zhi Char – a casual spinoff of The Dragon Chamber, which it owns in partnership with the Tung Lok Group – and Long Tang Roasts, specialising in Hong Kong-style roast meats and noodles.
Come June, Tigerlily Patisserie will debut its bricks-and-mortar store along Joo Chiat Road where fans can dine-in on their favourite breads, cakes and viennoiseries.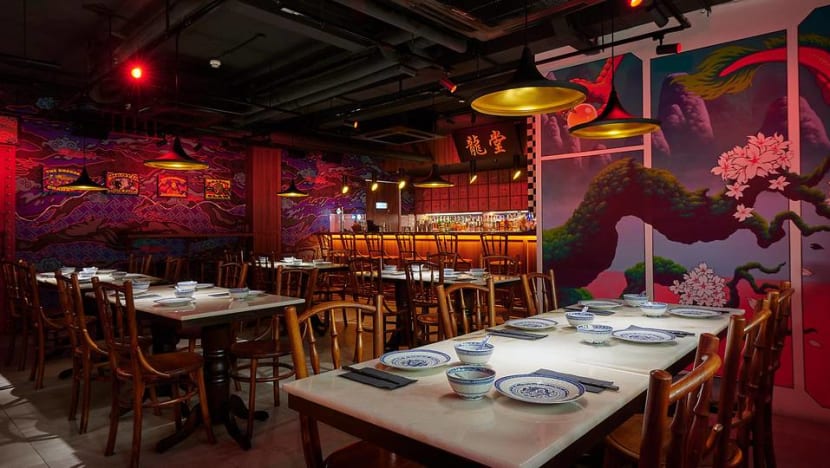 When Tigerlily moves to this new location, the Hong Kong Street shophouse space in which it currently operates will be converted to a new restaurant called Willow. "It will be headed by an ex-Esora, Zen and Robuchon sous chef, Nicolas Tam," Lim let on. "It will be a Japanese kappo-style restaurant, but heavily influenced by his French and Scandinavian training."
In February, the Group also opened Sommer, a modern European restaurant with Japanese inflections, in collaboration with luxury lifestyle company Acquired Capital. Sommer has quickly gained popularity.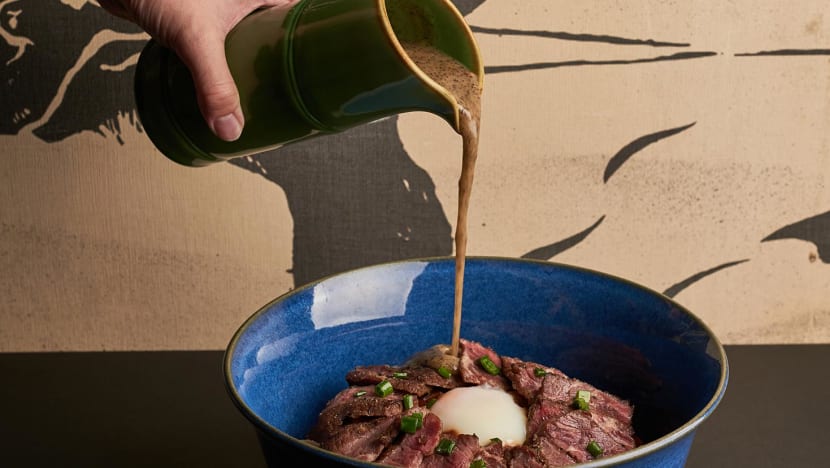 THE FUTURE IS BRIGHT
All below the age of 31, Lim and his partners are the embodiment of that adage about preparation meeting opportunity. According to him, his firm's expansion came at a great time as its cost base was lower during the past pandemic-riddled eight months. With borders expected to open up soon, Lim remains bullish about Singapore's allure as a dining destination.
"Domestic demand is still strong, so we are not so concerned about the next six to 12 months. And once people can travel, it's net-net because… on a long-term basis, Singapore is still very attractive. So I think beyond the next 12 to 24 months, Singapore is a good place to build a base, especially for expansion into the Southeast Asian region."
"We've also spent the last year working on building our internal tech stack [capabilities]," he continued. "These are based on the pain points we've experienced ourselves. On the restaurant and brand side, it's business as usual. We're quite opportunistic in that respect, so if we see good opportunities to launch brands that fit within our current portfolio, then we will continue to do so.
"That's the plan. Just heads down and not really focus on IPO or exits or anything like that. [We are just focusing] on building a great company that will be here in 20, 30, 40 years."