The venture capitalist who sold Asian Food Channel to support Gojek and Chope
For anyone thinking of starting a business, Hian Goh, who lends his entrepreneurial expertise – and tough love – to local start-ups like Chope and Love, Bonito, says the market during a downturn is ripe for opportunity.
In a startup space where "decacorns" (a new business whose value is considered to be over US$10 billion or S$13.43 billion) habitually gore or gorge themselves on the competition through a diet of mergers and acquisitions, outspoken venture capitalist Hian Goh is inclined to strike fear in entrepreneurs.
Among them are the lads behind local meal delivery service Grain Singapore, for which his firm Openspace Ventures initially led a S$2.5 million Series A round in 2016. Prior to expansion into the Thai market, the company faced stiff competition from bigger players such as GrabFood and Deliveroo.
"I said to them, you have to pivot. You guys are too young, too smart and too good-looking to fail. Go away, sit on a mountain and do whatever it takes to figure out this situation," he recounted.
The seemingly benign advice preceded a clincher with more menacing undertones. "I said, just be glad I'm still talking to you. The day I don't answer your call, I've written you off."
About 72 hours later, the young founders returned to the drawing board with a proposition: Catering – an evolution of its B2C model that Goh said proved to be a recipe for success. In 2019, the company reported eight-figure annual sales.
Grain's steady growth may well be attributed to its founders' receptiveness to advice, which Goh stresses, underscores the difference between intransigence and arrogance. The latter term is something he admits is no misnomer when used on him, declaring with brio, that "arrogance is simply defined as a supreme confidence in your abilities."
"I started a television network from scratch, so I must have a certain level of confidence, right? But do I believe I am the most important person in the room? Absolutely not," said the co-founder of Asian Food Channel (AFC), which in 2013, was sold to American media giant Scripps Networks Interactive for US$66 million.
If a degree of bumptiousness comes with the territory, Goh's brashness may be admissible, especially considering his bold career moves.
'BEING AN ENTREPRENEUR IS VERY INTENSE'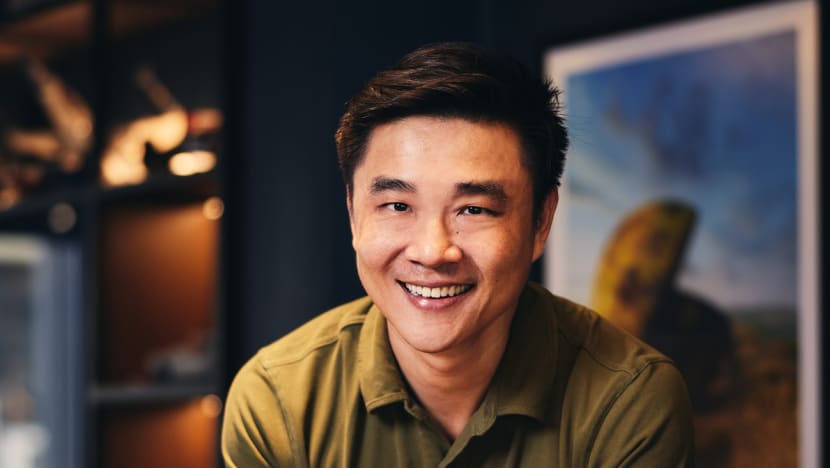 In March, the relatively young firm closed a third Southeast Asia fund at US$200 million, thereby propelling its total committed capital under management to US$425 million. It's a humdinger to say the least, reflected by investments in a stable of prominent brands such as Gojek, local fashion label Love, Bonito and dining reservation platform Chope.
For Goh, who in 2014 was a newly minted father, making the move to cultivate the local and regional startup scene was a natural progression.
"Being an entrepreneur is very intense, because the stakes are high, which can cause family life and personal relationships to suffer. I wanted to transition to a place where I could start a family," he recalled. The father-of-three glimpsed a winning formula in him and Chesson's complementary expertise.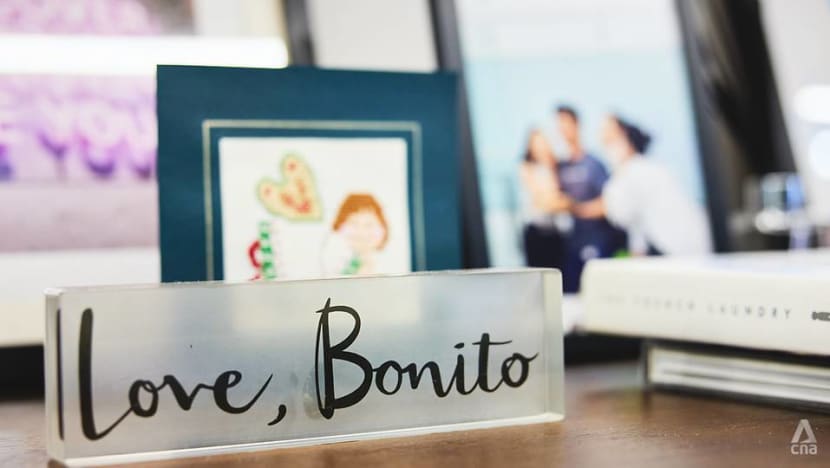 "We felt our firm could balance financial returns and operational discipline; we wanted to choose good companies, more importantly, help them grow, raise more capital and exit as well," he said. While this reads like a refrain repeated, ad nauseam, by a glimmering of moneyed venture capitalists, Goh touts a data-driven approach to investing.
Openspace Ventures' ranks include a former Google staffer who now works with portfolio companies to improve their AI and machine learning strategies. His multinational team harnesses an internally-developed data lake that catalogues exhaustive information about companies they have interacted with, over almost a billion data points.
The 46-year-old's predilection for technology is reflected in Openspace's snazzy headquarters in North Canal Road rigged with virtual assistant Alexa, which you'll find him commanding in a peremptory tone.
Automation, Goh says, has enabled the firm to conduct "active intelligence", keeping their radar tuned to fast-rising companies such as Gojek – in which Openspace Ventures was among the earliest investors.
"People ask why we put a lot of money into Gojek when it was burning a lot of cash. I always tell them that they don't see the growth and retention rates. Great venture capitalists have information asymmetry," he explained.
Another Singapore-based company he took a particular shining to is Love, Bonito, which grew from second-hand clothing blogshop to multi-million dollar clothing line tailored for Asian customers.
"While it is not a billion-dollar company, I like that it is a profitable e-commerce business that doesn't burn lots of cash. Its co-founders built it out of solid core principals – they really know their customers and want to serve them," he reflected.
"Being an entrepreneur is very intense, because the stakes are high, which can cause  family life and personal relationships to suffer." – Hian Goh
'NEVER WASTE A GOOD CRISIS'
Despite an inclement economic climate, Openspace Ventures reported a strong performance for 2020, with four investments out of Fund 3 and two exits. Though the firm had to shore up portfolio companies impacted by the pandemic, its health tech ventures fared well.
Notably, Singapore digital therapeutics start-up Biofourmis – whose remote monitoring platform was deployed by the Ministry of Health for COVID-19 patients – raised US$100 million in a funding round led by the SoftBank Group.
"A lot of things were adopted quicker than usual; the Chinese have a saying, never waste a good crisis," mused Goh.
Ever the opportunist, he argues that there are advantages to starting a business during a downturn. "I started AFC in 2004, when SPH MediaWorks had gone into liquidation, and I bought a lot of their content. There were many talented people who were willing to join the firm despite not being paid a lot," shared Goh, who steered the company through the 2007 global financial crisis.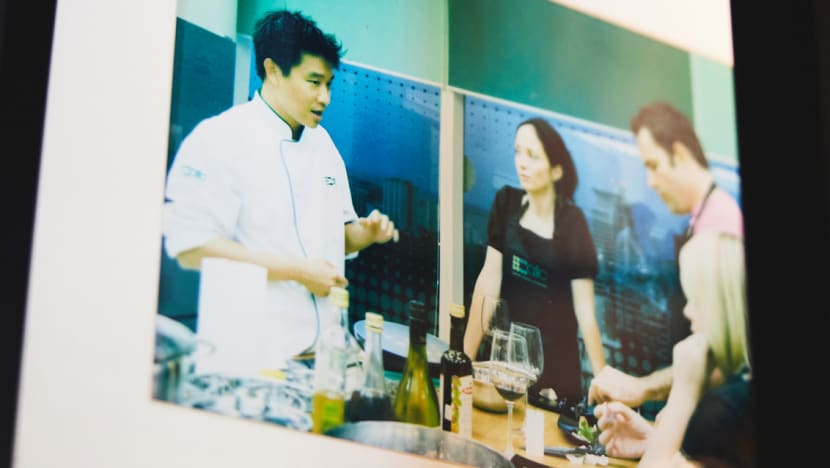 Running the company taught him when to exercise prudence and how to make tough calls such as "transitioning" those who aren't a good fit – as is the case in the venture capital world.
"You really have to recognise when teams are dysfunctional, and there's no avoiding making changes. Founding teams break up more often than people realise," he shared.
Today, vestiges of his time at Asia's first pay-TV food channel are apparent in the way the consummate cook – if his social media posts are anything to go by – flaunts his gas-fired Alfa oven at Openspace Ventures' verdant terrace.
Or how he unflinchingly hams it up for the camera against the backdrop of an end-to-end bar counter – the office's tricked up centrepiece. He tells me he changed his cable subscription to tune in to AFC, and live-streamed a short-lived home cooking series over the Circuit Breaker period.
The hustle, it appears, is punctuated by pleasing diversions.
But for those suffering the early-stage rigmarole of attracting investors, Goh offers this advice: "In this day and age, some business models don't require that much capital, compared to 20 years ago when you had to buy equipment to run servers. I would say that being able to operate in a capital-starved environment creates resilience. Don't be afraid to start something because of a perceived downturn, as the opportunity cost may be lower," he concluded.
"In this day and age, some business models don't require that much capital. Don't be afraid to start something because of a perceived downturn, as the opportunity cost may be lower." – Hian Goh