The reinvention of Denise Keller: What has the former MTV host been up to?
After taking a step back from showbiz, Denise Keller is proving she's a jack of all trades. Aside from being a yoga teacher, she's a producer, director, business owner and above it all, a champion for social causes.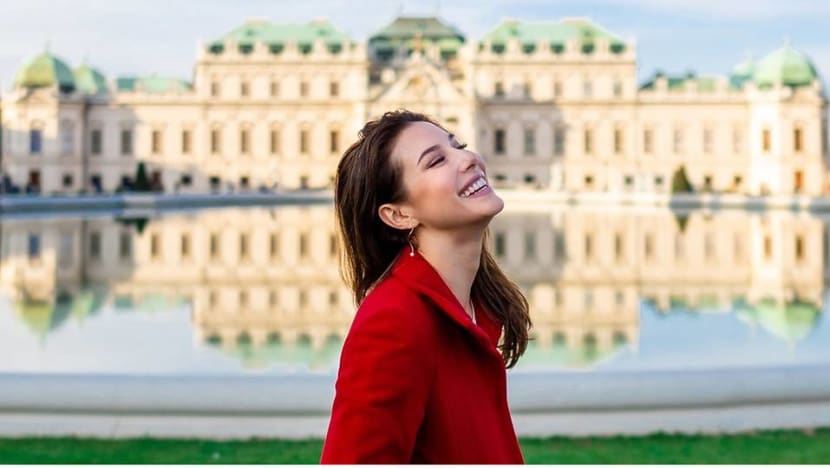 Denise Keller may be best known to many as a former MTV host, but these days, the 38-year-old has been adding new hyphens to her career title. After taking a step back from showbiz, she segued into the role of yoga instructor.
But while she's been teaching yoga for several years now, these days, "Yoga may be the smallest part of my week," she told CNA Luxury. "How I wish I could do more of it!"
Instead, she spends most of her time as a producer and director, having built KellerMedia, the content production house she set up with husband Robert Gaxiola. She's also a newly-minted lifestyle brand owner after launching her own line of face shields, UV Space Shield, with more brands in the pipeline.
Amid it all, she finds time to lend her voice to several social causes. Keller talks to CNA Luxury about her career trajectory and what's been keeping her busy, and why she finds it important to help raise awareness on causes she believes in.
STRUGGLES AND SUCCESSES IN SHOWBIZ
It was Keller's megawatt smile, multiethnic look (she is of German and Chinese extraction) and slightly husky voice that made her a household name in the early 2000s. After winning Ford's Supermodel of the World, Keller scored her big break as a video jockey (VJ) for MTV, where she took viewers through the biggest music hits of the day.  
At the time, Keller was only 21 years old. The pressure of presenting on television at such a young age came with nerves, she revealed, although it barely showed on screen.
Yoga, she shared, helped her to find focus and clarity. "Yoga has given me the gift of health and vitality. I was never a very athletic or healthy child. I was always at the doctor's office for one reason or another," she said. 
After starting yoga in her late teens, "Very quickly I became stronger, more flexible, with a noticeable improvement in my immunity to sickness," she mused. "In addition to the physical changes, I noticed increased ability to focus, which ultimately helped my nerves being an MTV VJ at 21 years old. My long-standing problems with anxiety and shyness started to incrementally improve."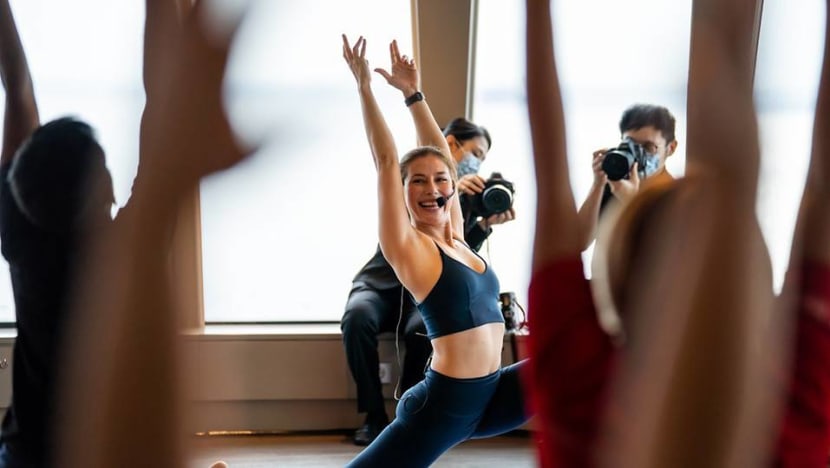 After eight years, Keller left MTV. Since then, she's gone on to be a travel host for Discovery Channel and TLC, helming popular series Passage to Malaysia, Passage to China, Passage to Abu Dhabi and Expedition X: Silk Road Rising. Passage to Malaysia won her the title of Best Entertainment Presenter at the 2011 Asian Television Awards.
Still, despite her success in the industry, Keller has faced her fair share of struggles. "There are too many to name," she said. "One of them has to do with diversity. While I got a lot of work early on because of my mixed-race look, I also struggled with local media not casting me because I speak too 'ang moh' and I am told people won't be able to relate to me. Which is odd considering how many of us Singaporeans consume content from all over the world."
BEHIND THE CAMERA
These days, Keller finds much joy being behind the camera as she does in front of it. She's now flexing her creative muscles with KellerMedia. The production house writes, directs and produces video content, working directly with brands, marketing agencies, PR firms, and in-house social media departments. KellerMedia aims to create broadcast level video content starring Keller herself, as well as other creative personalities.
Since its launch, the company has already produced work for the Gili-Lankanfushi resort in Maldives, TripAdvisor, Eres, Under Armour, Crystal Cruises, SISLEY, Genting Dream Cruises and more.
"KellerMedia is a way for me to have more control over my own productions. I was a producer and director of long-form content for many years with Discovery Channel and TLC. KellerMedia lets me focus on travel, wellness and lifestyle in smaller bites," she said.
"There has been a shift from television to online media and over-the-top (OTT) media. And with that, I see a lot of opportunity in the digital space. I think my role will keep evolving as a creator both in front of the camera as a presenter, and also behind the camera as a producer."
But just like many others, KellerMedia's work was affected by the COVID-19 outbreak. Prior to the pandemic, Keller was travelling non-stop, moving from one production set to another. With travel put on hold, she now has more time on her hands, which she has since put to good use.
In March 2020, Keller added another feather to her cap by starting her own lifestyle brand – UV Space Shield. "It's a face shield that can protect your sensitive skin from 95 per cent UV light on your daily walks, or general physical activities. I spent a lot of time in the sun filming for Discovery and wanted to develop something to protect my skin from harmful exposure of the sun, but still enjoy my day out," Keller explained.
While Keller first started UV Space Shield by sending a few products to friends and regional clients, "the response was really positive," she said. "A few weeks in, I found myself shipping UV Space Shields all over the world."
She now hopes to launch more lifestyle brands, one of which is a women-centric tea line. "The COVID-19 pandemic hit us all professionally and new opportunities to explore a more holistic way of living was trending," Keller said. "Tea is something I've always been passionate about and I'm currently pursuing the perfect tea blend for women who are dealing with hormonal stress and general work-life imbalances."
A VOICE FOR GOOD
While Keller's career path may have evolved over the years, one thing has remained – her passion for social causes. "I have always understood that I am in a unique position to help spread a message on TV and now social media. I care about many social causes and initiatives. Nobody should ever have to settle on just one," she mused.
Marine conservation, people and street dogs are some of the causes close to her heart. Through the years, she's been involved in an array of sustainability projects with The Climate Reality Project, a social enterprise headed by former US vice president Al Gore, Save Our Street Dogs (SOSD), the Ministry of the Environment and Natural Resources (MEWR), and AWARE Singapore: Women's Rights.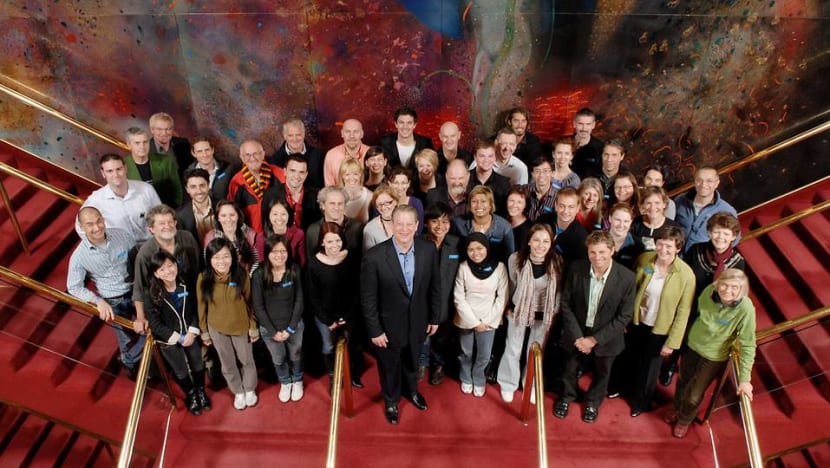 When asked if she considers herself an eco-warrior, Keller replied, "I would say I am just a woman who cares about issues concerning the environment and the world around me. The real challenge with environmental causes is that it is a mind shift from the people at home first, then going upwards to corporate governance and policies."
"I have always understood that I am in a unique position to help spread a message on TV and now social media. I care about many social causes and initiatives. Nobody should ever have to settle on just one." – Denise Keller
Most recently, Keller partnered with Australia-based social enterprise Thankyou for its new campaign, No Small Plan. Aiming to end world poverty, Thankyou offers consumer products such as personal care and baby products, of which profits go to funding life-changing social projects.
The No Small Plan campaign was launched in a bid to encourage P&G and Unilever, two of the world's biggest consumer goods company, to distribute Thankyou products. It called on people to collectively demand change by posting a photo on social media with the caption "I'm in, are you?"
"I think there are some social causes that fit who I am and are in line with my own values. There are so many good causes out there, but some just resonate with me more than others. For example, being a lifelong traveller, I have witnessed some of the poverty that the ThankYou campaign is trying to address," shared Keller.
With all that's on her plate, how has she managed the balance? "With COVID-19, I've been given back the luxury of time, a luxury that always slipped away when I was on production sets and travelling non-stop for KellerMedia. I'm now able to cultivate a more balanced work-life attitude without having my mind race to the next project."
A typical day in her life now goes something like this: In the morning, she heads out for a walk with her dogs and cats. She then has breakfast with her husband before diving into emails. "It is then on to a photo shoot, a meeting about a shoot, or a meeting about a new business. After all that I watch The Crown on Netflix," Keller continued.
Looking back on how her life and career has changed since she first came to popularity, she reflected, "I was 21 years old when I signed that mega contract with MTV – I was practically a child! After 20 years of travelling and filming, I am happy to say that I'm very content with where I am now in life. I'm back home with my loved ones in Singapore and I feel incredibly rich with life experiences."
"After 20 years of travelling and filming, I am happy to say that I'm very content with where I am now in life. I'm back home with my loved ones in Singapore and I feel incredibly rich with life experiences." – Denise Keller