Entertaining clients? Forget members' clubs or bars. Do it on a yacht instead
Vrit Yongsakul, Group Managing Director of Boat Lagoon Yachting, says that more people are seeing luxury yachts as places where they can entertain guests and business colleagues.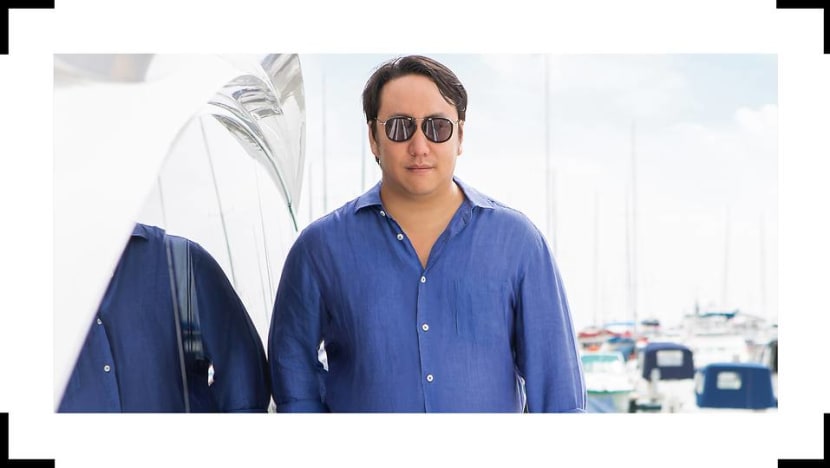 Some Asians may be rich but are they really as crazy as depicted on the Hollywood blockbuster that propelled Henry Golding to international fame?
Well, Vrit Yongsakul, Group Managing Director of Boat Lagoon Yachting, has not quite witnessed the over the top extravagance of Crazy Rich Asians proportions in his 25 years of business.
So, less of the excess at Ballin' Colin's Bachelor Party on the vessel that Golding's character et al flew to in the middle of the ocean via chopper, and more run-of-the-mill requests, perhaps – just out at sea.
"Yachting is a very unique industry and no requests are considered abnormal," noted Yongsakul, speaking to CNA Luxury aboard the new Princess Y85, an 86ft (26.2m) beauty.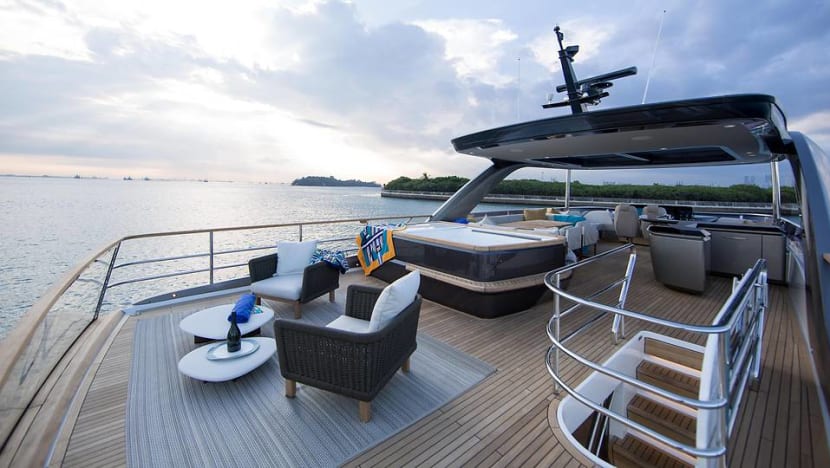 The majority of which are not all that unusual, it appears, ranging from people wanting to have a particular meal setting on a piece of rock or sand dune somewhere, to opera performances onboard and meditation trips led by world-renowned experts in the field.
Perhaps the ultimate in luxury, for some, may be chartering an entire yacht for one's self to sail solo and bask in the solitude of just reading a book on the open seas, which Yongsakul has, on occasion, encountered.
The Thai businessman's Phuket-based company distributes Princess along with Burgess, Jeanneau, Prestige and other premium yacht manufacturers in Singapore and the region.
POWER, PERFORMANCE AND PININFARINA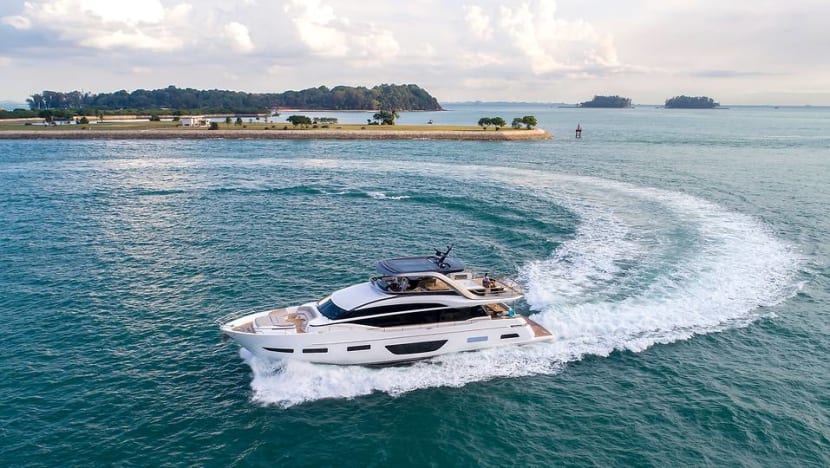 Hand-built in Plymouth, England, the Y85 is the largest in the fleet of Princess's newest yachts and represents the pinnacle of luxury yachting.
Italian styling house Pininfarina, a name synonymous with the world's most beautiful cars the likes of Ferrari, has elegantly bedecked the lush, four-cabin interior in teak wood and impossibly plush carpeting, while Princess's partnership with British audio maker Naim equips the vessel with the most sophisticated sound system to ever feature as standard on a luxury motor yacht.
Across the berth, the Princess F45 Flybridge bobs gently on the water, more compact at 47 ft (14.35m) and with two cabins, but flaunting all the trappings of quality craftsmanship for which Princess, the world's best-selling brand of luxury motor yachts, is known.
Also within eyeshot is the Princess R35, a performance sports yacht featuring advanced aerodynamics and state-of-the-art technology driven by BAR Technologies – the nautical experts behind Britain's bid to win the America's Cup.
As Princess's most technologically-advanced yacht and fastest-ever Princess with an exhilarating top speed of 50 knots, the R35 is a game changer powered by the Princess Active Foil System (AFS), which optimises stability and manoeuvrability in all sea conditions, allowing for a much lower drag hull.
Like the Y85, the R35 is also designed in collaboration with Pininfarina. The beautiful machine is all fluid lines and elegance on the exterior; its lightweight carbon-fibre monocoque hull structure does not elevate the hull above the waterline like the America's Cup sailing yachts but instead, uses the lift to dynamically adjust the heel and running angle, thereby optimising ride comfort and high-speed cornering ability.
"The R35 is a great boat if you need to impress someone," Yongsakul hinted. "If you're in the tech or entertainment business where it's glamorous or where people like to have a lot of fun, the R35 is a great choice as it's one of the most unique boats in the world with a lot of style."
BURGEONING BOATING MARKET
"Asia is an interesting region that's changing quickly," observed Yongsakul, who has seen "record sales" in recent years, with Boat Lagoon Yachting shifting double-digit units of these multi-million dollar yachts per year.
New and improved infrastructure in the form of quality marinas around the region is certainly supporting the growth of the yachting industry in Singapore and across Southeast Asia.
Another key driver is the evolution of yachting from its traditional leisure activities of cruising, swimming, diving and fishing, to entertaining within the marina, without going out to sea.
"People are seeing yachting as another escape; as a place where they can entertain guests and business colleagues," said Yongsakul.   
He reckons about 60 per cent of clients use their yachts for leisure and the rest, for business.
"Asians have always been great at transacting business in different environments so yachting has been helpful in that regard," he explained.   
WAVES OF CHANGE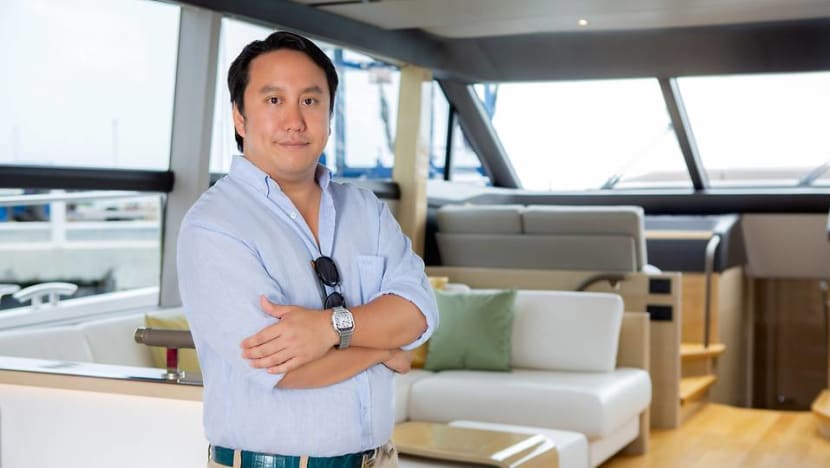 What does the future of yachting look like, according to this boating enthusiast whose personal fleet includes a Princess 88 he christened 'Voyage'; a Princess 64 named 'Lady MBS' after his wife and the initials of his three children; and a Princess 42 sports boat called 'Good Time'?
"There will be an appetite for bigger boats and the boats will probably travel longer distances," Yongsakul offered. "We are seeing boats that used to go for day trips on weekends are now also doing week-long trips; whether it's from Singapore to Malaysia up to Thailand or further beyond to Vietnam, Cambodia, Hong Kong and back."
Future yacht models, he believes, will therefore be built to endure longer voyages. "They would be able to go away for longer without needing extra assistance or stopovers," he said.
He also expects to welcome a new breed of boaters to the fold.
"They may already have between two and 10 supercars, and they just want a good boat – perhaps as a trophy asset. There's a sense of pride and achievement when people buy these leisure assets; looking for a new yacht is like looking for a new home."