SING TO REMEMBER: DEFYING DEMENTIA
Most forget. Some can't find the right words. Others are present mentally but disconnected physically. But whatever type or form, Dementia eventually renders a person incapable of performing basic tasks that we take for granted.
Yet, this isn't a story about the debilitating nature of dementia. This is a story about hope.
There might not be a cure for the condition, but more recent science has discovered that choral singing could slow down the decline of one of the most threatening diseases to an aging population.
Inspired by the power and hold of music on the brain, Jason Lai - Principal Conductor of the Yong Siew Toh Conservatory - forms a choir with 9 individuals living with dementia and their loved ones.
Under the tutelage of a capella and vocal trainer Angelina Choo, this unlikely choir undergoes weekly rehearsals designed to prepare them for a Christmas Concert.
Over three-months, we trace their unfolding journeys as they rally together and work towards proving that those living with dementia can shatter the stigma and achieve something truly remarkable in a documentary airing early next year on CNA.

LIVE PERFORMANCE
Be the first to catch their live performance and support them with your presence!
Saturday, 17th Dec 2022
7:30pm - 8pm @ The Great Christmas Village, outside Ngee Ann City Civic Plaza
A CAPELLA AND VOCAL TRAINER ANGELINA CHOO
Angelina's life-long love for a cappella singing and performance has brought her around the world, singing, performing, learning and teaching students of all ages. Outside of training a cappella singers, she uses singing as a tool when working in the community. Her mission of helping people find their own voice sees her working with schools, senior care centres, the visually handicapped, domestic workers, teenagers with special needs, cancer survivors and also persons with Dementia. She uses her experience in cooperative learning strategies, full body music-making, singing technique, harmony training to create a more musical approach to group singing sessions. She is the Director of Urban Music Productions and the Founder of The A Cappella Society.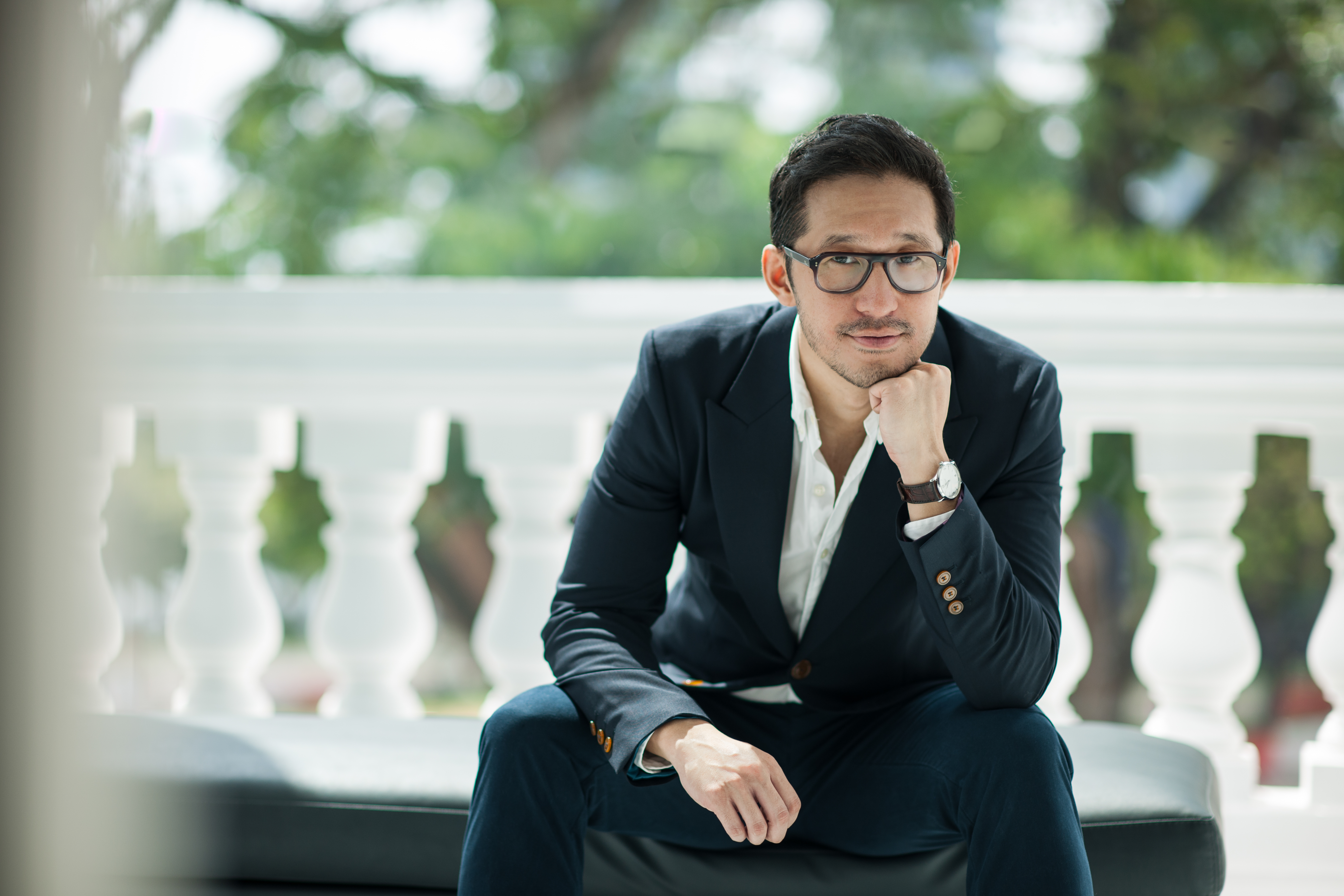 Jason Lai is the Principal Conductor at the Yong Siew Toh Conservatory, Principal Guest Conductor at the Orchestra of the Swan, and former Associate Conductor of the Singapore Symphony Orchestra and Hong Kong Sinfonietta. He's been a prominent figure in Singapore's musical life since his arrival in 2010, but also active internationally giving masterclasses in Europe and China. He has also guest conducted the Adelaide Symphony Orchestra, New Japan Philharmonic, Podlasie Opera Philharmonic in Poland, Macao Orchestra, Hong Kong Sinfonietta, and the Osaka Symphony. 
Intent on broadening the appeal of classical music to audiences who would not normally think of going into a concert hall, Jason is also building a unique reputation as a communicator with mass appeal through his television appearances in both the UK and Asia. He has frequently appeared on BBC television as a judge in both the BBC Young Musician of the Year competition and the classical talent show "Classical Star". He reached his widest audience when, as a conducting mentor in the series "Maestro", his celebrity student, the popular comedienne Sue Perkins, won with a nail-biting final in front of the BBC Concert Orchestra and a live studio audience. Other BBC television appearances have include "How a Choir Works" and "The Culture Show". Jason also starred in "Clash" for the children's television channel, CBBC.
Since settling in Singapore he has continued with his television work. He was presenter and conductor for "Project Symphony", an eight part series for Okto where he was filmed setting up a community orchestra. He has recently been involved in filming for a BBC series "Heart of Asia" which explores the contemporary arts and culture scene in Thailand, Indonesia, Korea and the Philippines, and a further series for BBC World called "Tales from Modern China".
Jason's roots lie in Hong Kong but he was born in the UK and was a pupil at the prestigious specialist music school in Manchester, Chetham's, where he studied cello. At Oxford University he studied both cello and composition, and went on to the Guildhall School of Music and Drama in London where he was awarded a Fellowship in Conducting.
Despite having toured as a cellist with the Allegri String Quartet and having been a finalist in the BBC Young Composers Award, Jason gravitated increasingly towards conducting after he won the BBC Young Conductors Workshop in 2002. This led to his appointment as Assistant Conductor to the BBC Philharmonic with whom he made his BBC Proms début in 2003. Following his work with various British orchestras, he was appointed Artist Associate to the Hong Kong Sinfonietta and became their Associate Conductor in 2009. Jason most recently had debuts with the Adelaide Symphony and Macau Orchestra and made return visits to conduct the Hong Kong Sinfonietta and Orchestra of the Swan.
Education is an important part of Jason's work in Singapore. At the Yong Siew Toh Conservatory he trains the next generation of conductors, many of whom have had many successes both at home and abroad, and with the SSO he spearheaded the education and outreach programme, helping the orchestra reach new audiences notably through his Discovering Music and Children's concerts.
Top row (L-R): Lynn Ng, Eleanor Chia, Lim Swee Har, Tan Li Ping, Tan Quee Eng, Peter Lim, Daniel Lim
Middle row (L-R): Esther Lau, Natvarlal S/O Rambhai Patel, Wong Lai Quen, Steven Lau, Alison Lim, Jamie Lynn Buitelaar
Bottom row (L-R): Cheryl Tan, Jacqueline Sim, Charmaine Tan, Evon Estrop, Peter Estrop, Maesi Leow, Maia Leow
10 FACTS ABOUT DEMENTIA
Did you know… 
1. According to the Institute of Mental Health, in Singapore, one in 10 people above the age of 60 has dementia, with the condition affecting one in two people above 85.
2. Dementia Singapore currently estimates the number of people diagnosed with dementia at 100,000 in Singapore today, with some estimates projecting that the number will hit more 150,000 by 2030.  
3. According to statistics by Alzheimer's Disease International, every three seconds, someone in the world develops dementia.
4. Dementia does NOT impact only the elderly. It can occur in people as young as 45 years old. Any diagnosis below the age of 65 is known as young onset dementia.
5. Dementia vs. Alzheimer's disease: Dementia is the umbrella term for a multitude of neurodegenerative conditions, which showcase a wide range of symptoms such as memory loss, difficulty in planning and changes in behaviour. Alzheimer's disease is merely one type of dementia, which accounts for 60% to 70% of all dementia cases.  
6. Other types of dementia include vascular dementia, which are most commonly caused by strokes; frontotemporal dementia; Lewy-body dementia, and more.
7. In Singapore, a staggering estimated S$2.8 billion was spent in 2015 locally on dementia care (formal and informal costs). This figure is estimated to almost triple by 2030. (Statistics from 'Monetary cost of family caregiving for people with dementia in Singapore' study.)
a. Formal costs: The cost of institutionalised care services for the person with dementia, hiring a domestic worker, and other medical care. 
b. Informal costs: The opportunity cost or income loss borne by the caregiver/family due to their increased caregiving duties. Reason being, most caregivers find themselves switching from full-time to part-time employment.  
According to the national survey done by Dementia Singapore (formerly known as Alzheimer's Disease Association) and Singapore Management University in 2019, titled Remember.For.Me., it was found that:  
8. Nearly 3 in 4 people with dementia in Singapore experience rejection and loneliness. 
9. More than 50% of the general public feel uncomfortable interacting with them, yet nearly 8 in 10 want to do more to improve the lives of people with dementia.
10. 56% people with dementia surveyed said that others treat them as less competent, and 50% feel that they cannot be open with others about their condition.
SEEKING SUPPORT
- Dementia Singapore operates a Dementia Helpline to help anyone seeking dementia tips and advice, emotional support, referrals, and anything else related to dementia. Reach them at 6377 0700.
- DementiaHub.SG: Singapore's first one-stop resource portal that houses the most relevant, comprehensive, and up-to-date information on dementia.
- CARA: CARA is Dementia Singapore's pioneering digital membership programme that provides easy access for persons living with dementia and caregivers to connect to an ecosystem of solutions, resources, and benefits via a mobile application.
- Dementia Language Guidelines: Using the appropriate language is an important step in reducing dementia stigma and enabling persons with dementia to live with dignity in their own homes and our communities. Dementia Singapore has developed these guidelines (localised in 4 languages) to promote the consistent use of appropriate language when talking about dementia or people with dementia.