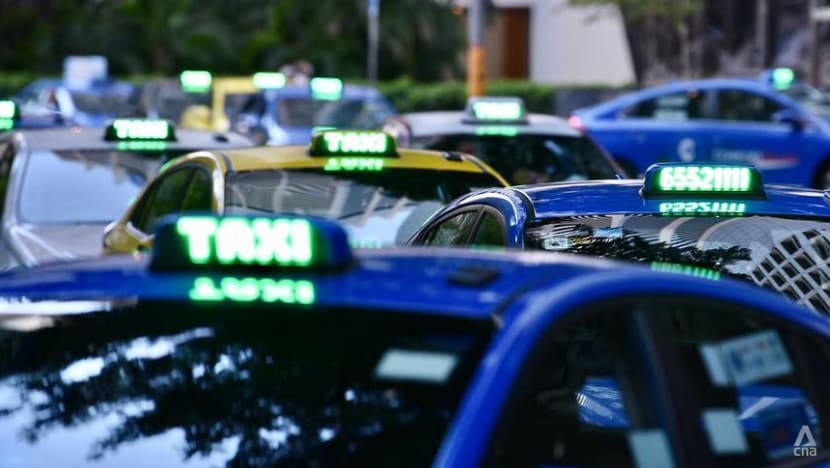 SINGAPORE: Restrictions on group sizes which come into effect on Monday as part of tighter COVID-19 measures in Singapore will also apply to passengers in taxis and private hire cars, the Land Transport Authority (LTA) said on Saturday (Sep 25). 
"Passengers from different households are required to keep to the two passenger-limit when travelling in taxis and private-hire cars," said LTA.
"However, more than two passengers can travel together in a taxi or private-hire car if they all live in the same household. For example, a parent can travel with his/her two children if they live together."
LTA also announced that all forms of car pooling services will be suspended.

"These include services such as GrabHitch and RydePool, which involve drivers receiving payment for ferrying passengers while en-route to their destination," it said.

"Social car pooling trips are only permitted among friends or colleagues if the prevailing permissible group size of two people is adhered to."

LTA added: "Commuters are strongly encouraged to use taxis and private hire cars booked through licensed ride-hail operators.

"Members of the public who come across individuals providing illegal car pooling services should notify LTA through the OneMotoring portal using the e-service, Report Vehicle-Related Offences."

On Friday, the Ministry of Health announced the group size limit for dining-in at regular food and beverage outlets will be reduced to two vaccinated people from Monday, while the cap on social gatherings will also be reduced.
This comes amid a surge in COVID-19 cases in Singapore in recent weeks.