20-year-old who sexually assaulted young girls gets 16 years' jail, 15 strokes of the cane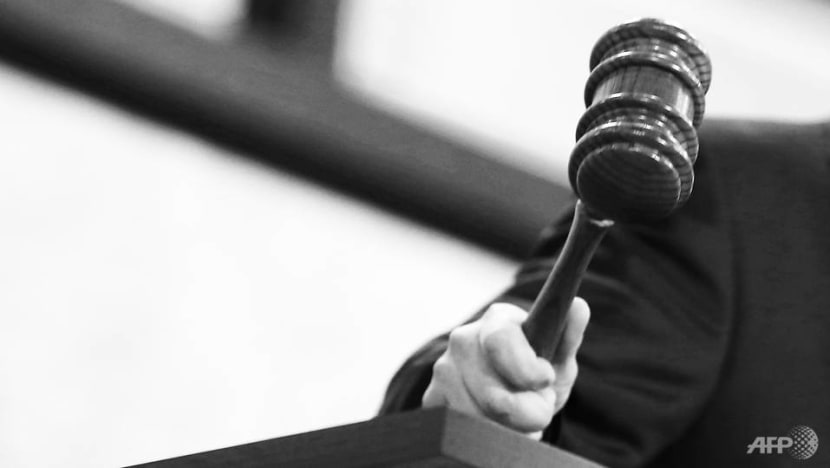 SINGAPORE: A 20-year-old man who committed sexual offences against girls as young as 12 was on Monday (Apr 23) sentenced to 16 years in jail and 15 strokes of the cane.
Goh Kar Aip committed offences against 13 victims. He used Instagram and Facebook to chat with young girls, and initiated conversations that were sexual in nature. According to court documents, he targeted young girls as he believed that they were less likely to look down on his lack of education.
The Permanent Resident would message the girls privately, introducing himself as "Kai". After chatting with them, he would ask for photos of their stomach, as he knew they were more likely to send photos that did not include private parts.
After gaining their confidence, Goh, who was then an odd-job worker waiting to start National Service, would ask for their nude photos. He would also send his nude photos to them.
In one of the cases, he met a 12-year-old girl on Instagram in December 2015, and asked her to be his girlfriend the same day. Goh knew the girl's age and that she had just finished her PSLE.

They met in person on Dec 19, when Goh took her to his flat at Hougang Street 51 and sexually assaulted her in his bedroom. 
The girl broke up with Goh soon after the assault. Angered, he threatened to show her school their WhatsApp conversations, in which they chatted about sex. Afraid, the girl agreed to meet him again on Dec 29. 
In the same month, Goh met another 12-year-old on Instagram, and subsequently sexually assaulted her and made her perform a sexual act on him. He also took obscene photos of her. 
In February this year, he was convicted on four charges - three of sexual penetration of a minor and one of sexual assault by penetration.
A month later, he admitted to seven fresh charges involving a 13-year-old and two 16-year-olds. Two were for selling obscene images of nude females on WeChat and five were for sending photos of his genitalia to three victims. The additional offences came to light after the parents of the 13-year-old read previous media reports on Goh.
In total, 41 charges, including for criminal intimidation and outrage of modesty of a child below the age of 14, were taken into consideration in sentencing.
Goh was first arrested after threatening a 12-year-old girl in December 2014. He had threatened to find her and tie her up after she repeatedly refused to send him nude photos and begged him to stop harassing her. He was given a 12-month conditional stern warning, but continued to prey on young victims.
In giving his grounds of decision, Justice Kannan Ramesh said there were no mitigating factors. "I do not see any hint of remorse or contrition from the accused," he said. He also said that Goh had "no real appreciation" of the criminality of his actions.
He dismissed Goh's request for a two-week deferment before the start of his sentence. Goh had requested the time to help his mother, who works as a hawker in a school canteen. He said he had been helping her for two months, and that she is ill, suffering from severe headaches.
Justice Kannan, however, said that he had "more than ample time" to resolve his issues.