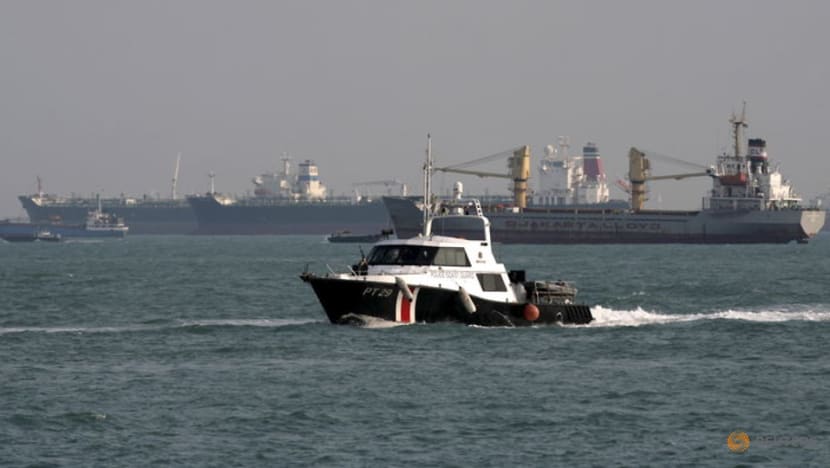 SINGAPORE: Four men have been arrested for allegedly misappropriating and selling marine gas oil to the crew of a foreign-registered vessel, the police said in a news release on Wednesday (Aug 29).
Their arrest comes after three crew members of a foreign-registered workboat were arrested by the Police Coast Guard (PCG) in the waters off northern Tuas on Sunday. The three men were charged on Tuesday with dishonestly receiving stolen property.
Through follow-up investigations, PCG arrested the four men - who were from a Singapore-registered vessel - for their suspected involvement in the illegal transaction.
The four men are aged between 25 and 58. Cash amounting to S$630 was also seized.  
The men will be charged in court on Thursday with criminal breach of trust as a servant. If convicted, they can be jailed up to 15 years and/or fined.