6 local cases of BA.2.75 subvariant detected in Singapore
All six local cases infected with the subvariant nicknamed Centaurus were isolated upon testing positive for COVID-19 and showed mild symptoms, says the Ministry of Health.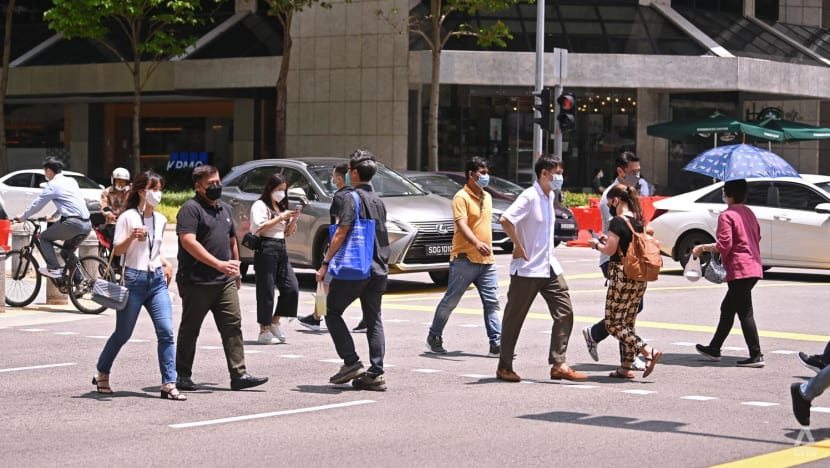 SINGAPORE: Six local COVID-19 cases with the Omicron subvariant BA.2.75 were reported on Friday (Jul 22) in the Ministry of Health's (MOH) daily update of infection statistics. 
All cases were isolated upon testing positive for COVID-19 and had mild symptoms, said the ministry.
The six cases were detected through whole genome sequencing as part of MOH's surveillance of the COVID-19 situation.
MOH added that the BA.2.75 subvariant is currently not on the World Health Organization's list of variants of concern or interest.
Singapore reported its first two imported cases of the variant last week. Both individuals had recently travelled to India and had immediately self-isolated after testing positive for COVID-19, said MOH last Thursday, adding that the two cases had since fully recovered.
The BA.2.75 subvariant, nicknamed Centaurus, was first detected in India in early May. A sub-lineage strain of Omicron subvariant BA.2, the subvariant was responsible for triggering outbreaks in places including the United States and Hong Kong earlier this year.
The European Centre for Disease Prevention and Control designated the BA.2.75 variant as a "variant under monitoring" on Jul 7.
This means there is some indication that it could be more transmissible or associated with more severe disease, but the evidence is weak or has not yet been assessed.
Singapore reported 8,983 new COVID-19 cases as of noon on Friday, comprising 8,635 local infections and 348 imported cases.
A total of 1,645,092 COVID-19 cases have been recorded in Singapore since the start of the pandemic.
CNA has contacted MOH for more information.