SINGAPORE: The physical Fire Stations' Open House held by the Singapore Civil Defence Force (SCDF) on Saturday (Apr 30) saw a turnout of about 6,000 people.
The Open House is the first after a two-year hiatus due to the COVID-19 pandemic.
An SCDF spokesperson told CNA that the "unprecedented turnout" of 6,000 people is about 300 per cent more than the average turnout.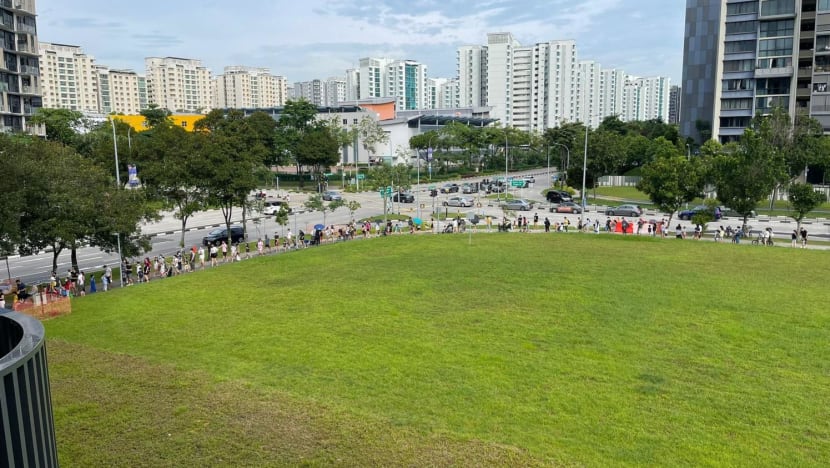 "Queues were already building up well before the start of the programme at 9am," said SCDF in its Facebook post. 
"We are deeply heartened by the overwhelming support and patience from everyone."
"We thank the public for their patience, enthusiasm and support and look forward to welcome them on subsequent Saturdays at the open house," said the SCDF spokesperson.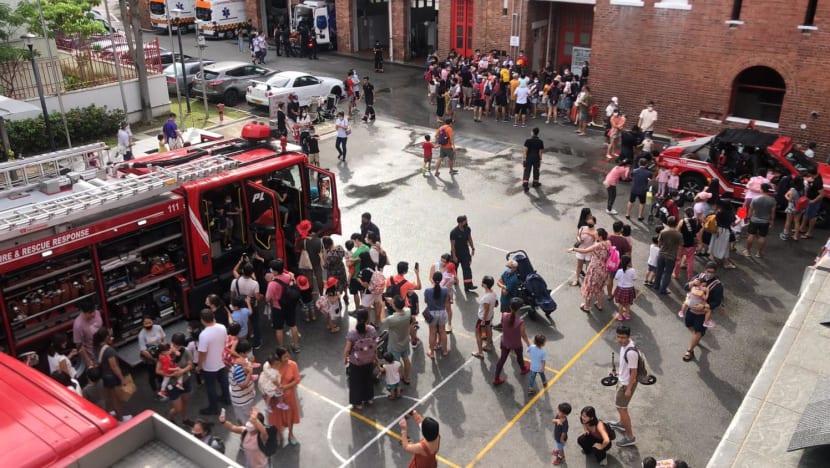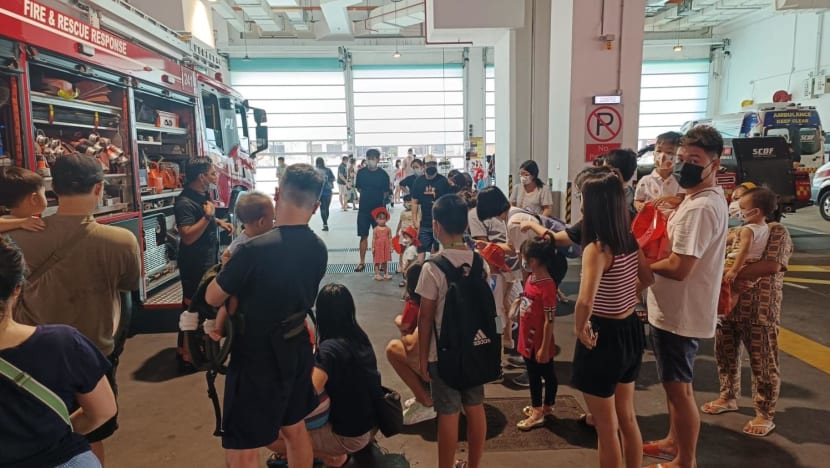 The SCDF said it hears the public's feedback, and will work on their suggestions for upcoming open houses.
It added that fire stations are open for visit every Saturday in two time slots - 9am to 9.50am and 10am to 10.50am - at selected stations. 
"Looking forward to welcoming friends and families, and not forgetting the kiddies to our fire stations in the weeks ahead!" it said.