75km-long first phase of Round Island Route opens
The scenic green corridor has a walking and cycling route that stretches from Rower's Bay Park in Seletar to Berlayer Creek near Labrador Park.
SINGAPORE: The eastern half of the Round Island Route - an upcoming 150km-long recreational connection that goes around Singapore – is now open, the National Parks Board (NParks) said on Saturday (Jan 22).
Stretching from Rower's Bay Park in Seletar to Berlayer Creek near Labrador Park, the 75km-long green corridor is the first phase of the Round Island Route.
First announced in 2012, the Round Island Route will be the longest recreational connection that loops the island when completed. It is also part of NParks' overall plans to curate a 360km islandwide network of recreational routes, consisting of eight different trails, by 2035.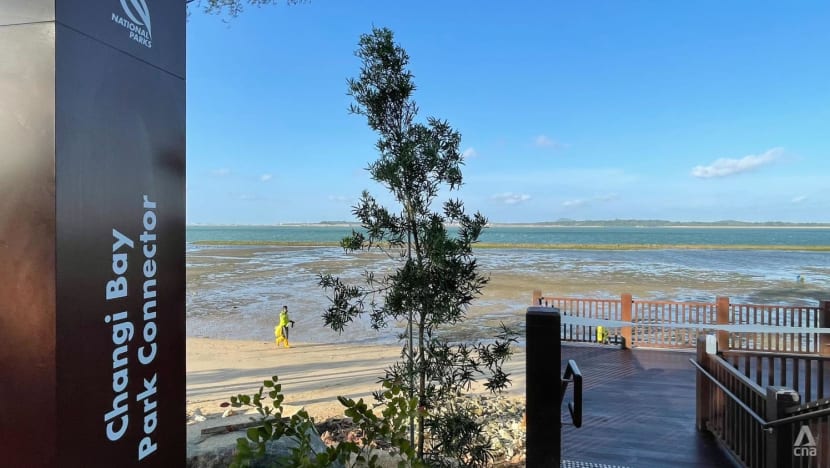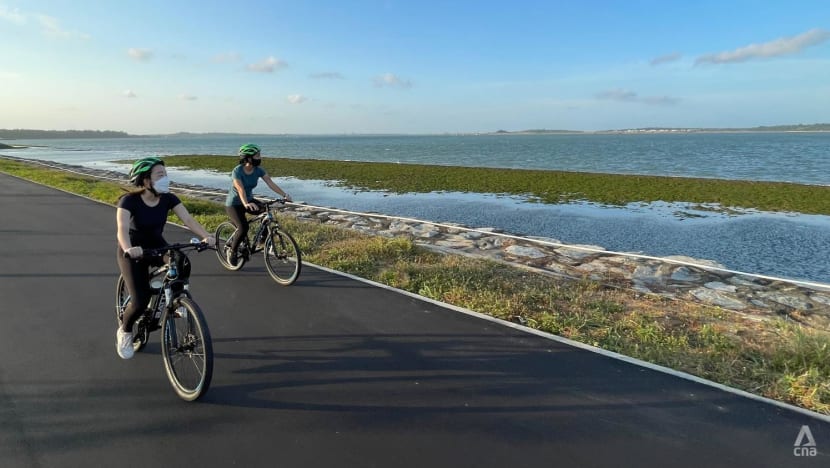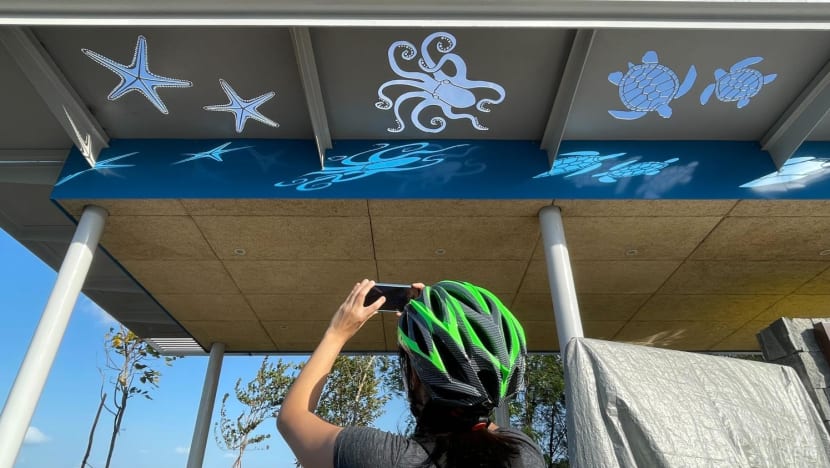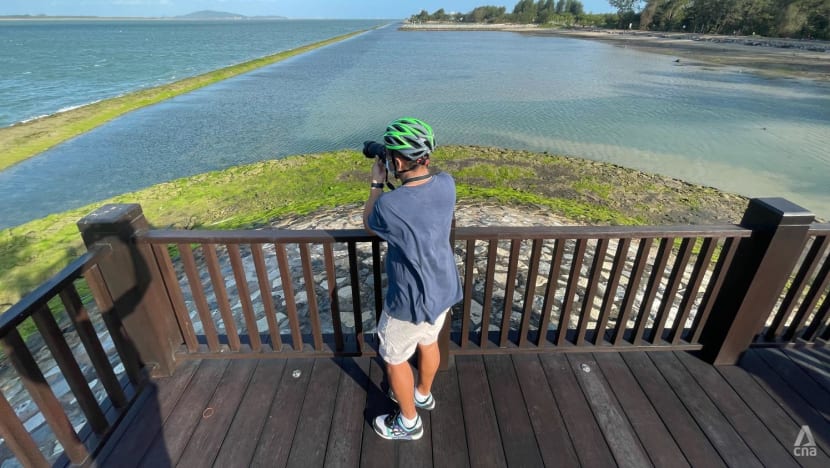 The route will connect existing natural, cultural, historical and recreational sites, as well as provide opportunities for recreational activities including cycling, walking and skating.
"This will expand and enhance connectivity across Singapore and provide opportunities for the community to explore our parks and nature areas, as well as walk or cycle in natural spaces," said NParks.
To commemorate the opening of the park connector on Saturday, Deputy Prime Minister and Coordinating Minister for Economic Policies Heng Swee Keat, together with Second Minister for National Development and Finance Indranee Rajah, and Advisor for East Coast GRC, Dr Maliki Osman, visited the new park connector and planted saplings of two native coastal plants.
The eastern stretch boasts several features including marine tiles along the coast which provides habitats for marine life.
With a combination of crevices, grooves and pits, the tiles are ideal for supporting marine life, such as crabs, snails and starfish, allowing marine biodiversity to thrive.
Besides this, visitors to the eastern stretch can also look forward to scenic boardwalks along the coast and look out points at Changi Bay Point and Sengkang Riverside Park.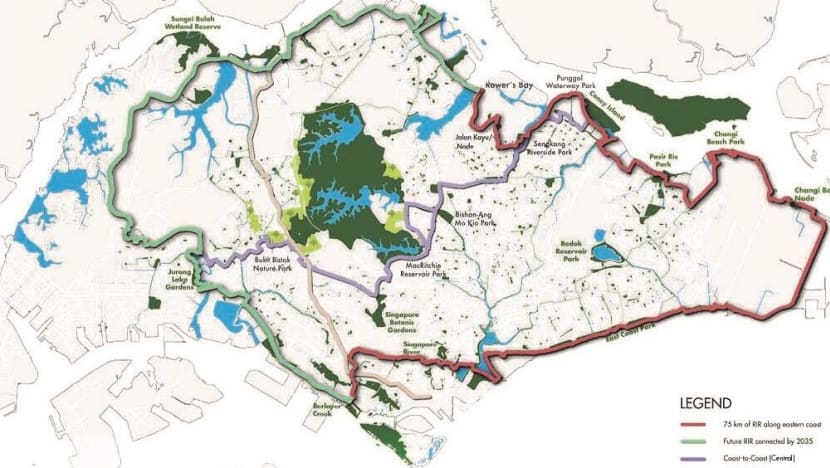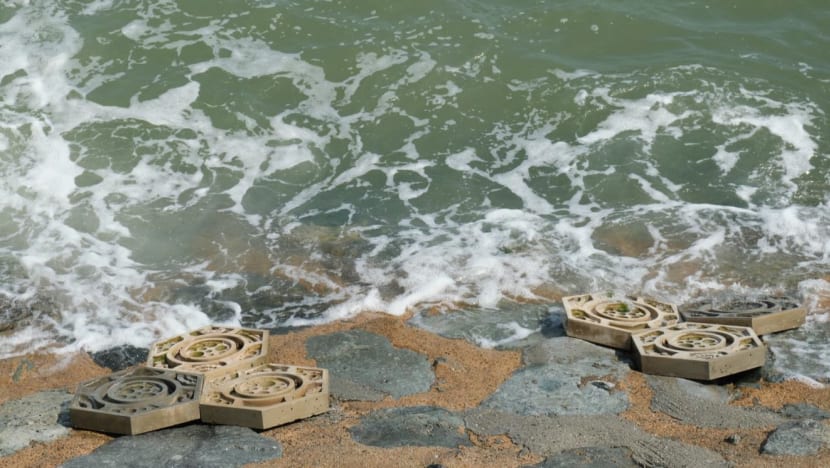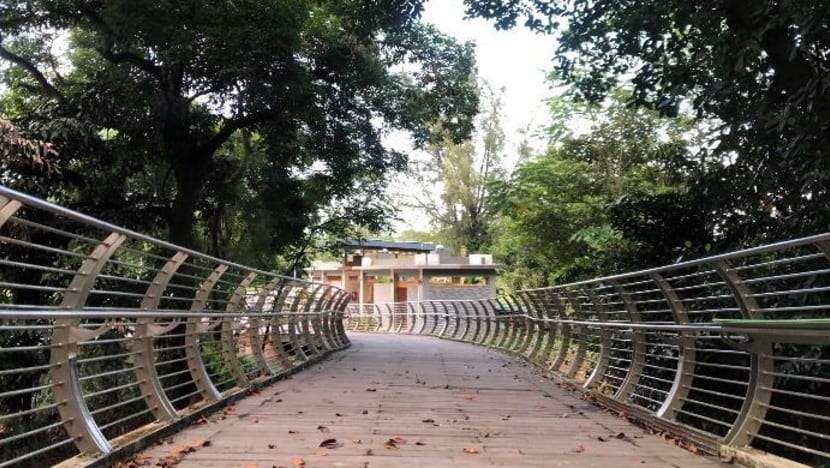 Around 5,100 trees and shrubs have been planted along the Round Island Route eastern stretch to provide visitors with shade and respite from the heat, as well as provide food and shelter for native biodiversity. These include native coastal and riverine tree species, such as penaga laut and small-leaved nutmeg.
There are also rest stops along the way, with nodes at Changi Bay Point, Sengkang Riverside Park and Jalan Kayu. These nodes will come with shelters with solar-powered charging points, bicycle parking lots and toilets.
The eastern half was initially scheduled to be completed by 2021, however, factors including weather conditions and disruptions due to COVID-19 caused delays, said NParks.