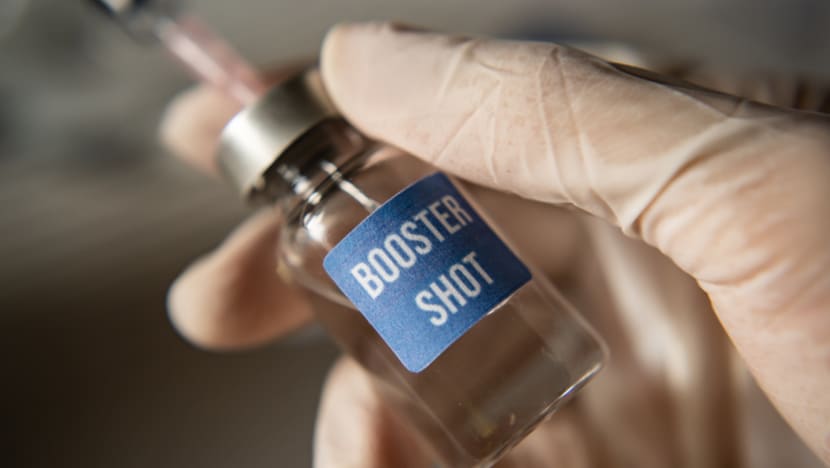 SINGAPORE: Health Minister Ong Ye Kung on Monday (Jun 20) said that 80,000 seniors aged 60 and above have not taken their COVID-19 booster shots, urging them to do so amid expectations of a new wave of Omicron infections in the next few months.
"You need to take your boosters," said Mr Ong in a video on TikTok. "Don't delay anymore. Go get your booster shot."
Singapore can expect to see a next wave of COVID-19 infections in the next one to two months, said Mr Ong.
The authorities have on several occasions warned of the possibility of another outbreak, as COVID-19 antibodies in individuals start to wane.
When COVID-19 vaccines were first developed, they were designed for the "wild-type" virus, said Mr Ong.
Now that the coronavirus has evolved into the Delta and Omicron strains, three doses of vaccines are needed for effective protection - the primary series and a booster shot, he added.
Presenting figures, Mr Ong said that seniors who are 60 years old and above and who have not taken their primary series of vaccinations have a four in 100 chance of ending up in the intensive care unit (ICU) or dying from COVID-19.
This drops to one in 100 if seniors have had two COVID-19 shots but no booster, and three in 1,000 if they have taken all three shots.
"It makes a difference whether you have taken 0, 1, 2 or 3 shots," said Mr Ong.
Health experts have said that the next wave of COVID-19 infections will likely be driven by the Omicron variants BA.4. and BA.5, which have already spread to several countries, including Singapore.
BA.4 and BA.5 are two subvariants of Omicron that are thought to be more contagious, but so far do not appear to lead to more severe disease.
The authorities have also advised those aged 80 and above, residents of aged care facilities, such as nursing homes and medically vulnerable persons who are at increased risk of severe disease to get a second booster dose.
Those aged 50 to 79 years can also receive the second booster if they choose to do so.
The second booster should be taken around five months after the first booster.