About 200 people granted Singapore PR status through Global Investor Programme from 2020 to 2022
A "very low percentage" of the PRs under the programme have been granted citizenship, said Minister of State for Trade and Industry Low Yen Ling.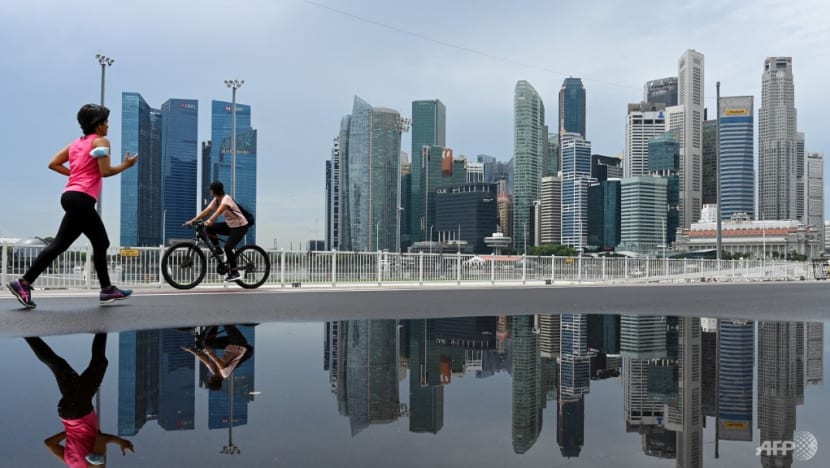 SINGAPORE: About 200 people have been granted permanent residency (PR) through the Global Investor Programme (GIP) between 2020 and 2022, said Minister of State for Trade and Industry Low Yen Ling in Parliament on Thursday (Feb 23).
She was responding to a question from MP Yip Hon Weng (PAP-Yio Chu Kang) on the number of people who had used the GIP to qualify for permanent residency in the past three years.
Launched in 2004, the programme grants PR status to "eligible global investors who intend to drive their businesses and investment growth from Singapore", according to the website of the Economic Development Board (EDB).
Those eligible to apply for the GIP include established or next-generation business owners, founders of fast-growing companies or family office principals.
They will have to invest at least S$2.5 million in a new or expanding business here, a GIP fund that invests in Singapore-based companies, or a single family office based here with at least S$200 million in assets under management.
Responding to a separate question from Leader of the Opposition Pritam Singh, who asked about the number of permanent residents under this scheme who then became citizens, Ms Low said this was a "very, very low percentage".
"The interest in the GIP has remained stable since its launch and the GIP investors who are approved as PRs are … much lesser than 1 per cent of the total number of PRs approved each year," she added.
Ms Low said authorities are "very selective" of investors under the programme, with the EDB having a "stringent" process to evaluate each applicant's economic and residency commitments.
Those granted PR status through the programme are required to submit documentary evidence of the Singapore-based companies that they have invested in. EDB will also conduct site visits to assess the company's business activities and employment situation, she said.
Ms Low also noted that those who do not meet the economic and residency commitments, as well as other criteria, will not have their re-entry permits renewed.
Singapore PRs require re-entry permits to travel abroad while retaining their residency status. PRs who leave Singapore or remain overseas without a valid re-entry permit will lose their residency status.
All applicants for Singapore citizenship, including PRs under the GIP, are also assessed independently by the Immigration and Checkpoints Authority, said Ms Low.
The programme generated more than S$5.46 billion in total business expenditure via direct investments from 2011 to 2022 and created more than 24,000 jobs in Singapore, said Ms Low.
As of October last year, GIP investors have also injected S$1.62 billion into approved funds, she added. Of this, 87.2 per cent, or S$1.41 billion, have been deployed by fund managers into "actual investments", including S$930 million going towards investments in Singapore-based companies.
Investors under the programme come from a wide spectrum of areas and sectors, such as technology, urban solutions and sustainability, as well as financial services, she added.