S$100 top-up in ActiveSG credit for children aged 4 to 12
Children who are Singapore citizens or permanent residents, born between 2011 and 2019, will be eligible for the top-up if they are ActiveSG members.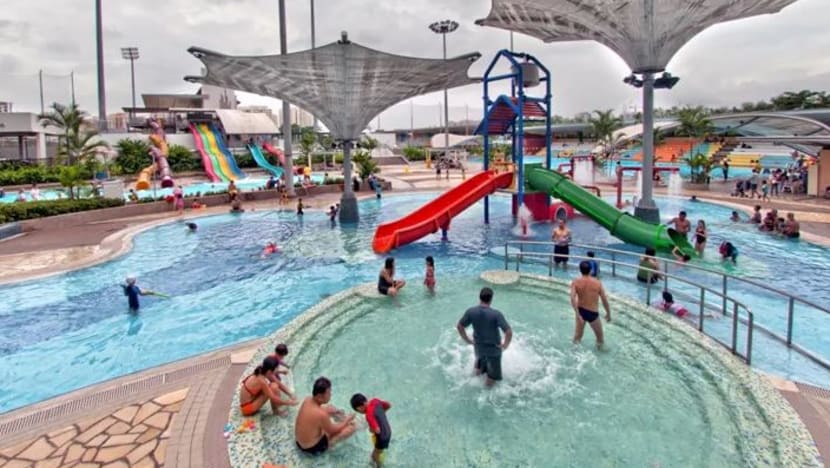 SINGAPORE: To encourage more children to take up sports, those aged four to 12 will get an additional S$100 credit in their ActiveSG accounts on May 1. 
To receive the credit, they have to be born between 2011 and 2019, be a Singapore citizen or permanent resident, and be an ActiveSG member.
"We see the value in life-long learning, even in sports and active participation and exercise. And we want to cultivate this interest and this good habit from when we are much younger," said Minister for Culture, Community and Youth Edwin Tong on Monday (Mar 6) during the Committee of Supply debate.
Since 2014, a one-off S$100 credit has been given to all Singapore citizens and permanent residents who sign up for ActiveSG membership. 
The top-up will automatically be added to the ActiveSG accounts of eligible children. Those who are not ActiveSG members, but sign up as one between May 1 and Oct 31, will receive a total of S$200 credit – S$100 for signing up and S$100 top-up.
These credits can be used to offset the cost of programmes such as ActiveSG academies and clubs, leagues and competitions, as well as cover entry fees for swimming pools and facility bookings.
One has to be at least 12 years old to apply for ActiveSG membership, but those who are below 12 are eligible for supplementary memberships, tagged to the accounts of their parents or guardians.
"This, I hope, will encourage more children to come out to play together with their peers, neighbours, families outside of the structured school sport participation," Mr Tong said.
He added that the ministry is working hard to build more as well as better sporting facilities throughout Singapore.
"We will enhance access and also step up on having a greater variety of programming at these facilities. And our hope is that every Singaporean will have ample opportunity to enjoy, engage and excel in sports," said Mr Tong.
The ActiveSG credits can be rolled over to the next year if members use their credits at least once in the current year, the Ministry of Culture, Community and Youth said separately.
Sign-ups for membership can be done at myactivesg.com or via the ActiveSG app.