Singaporean on murder trial in UK may have knelt on wife's shoulders and smothered her with pillow: Pathologist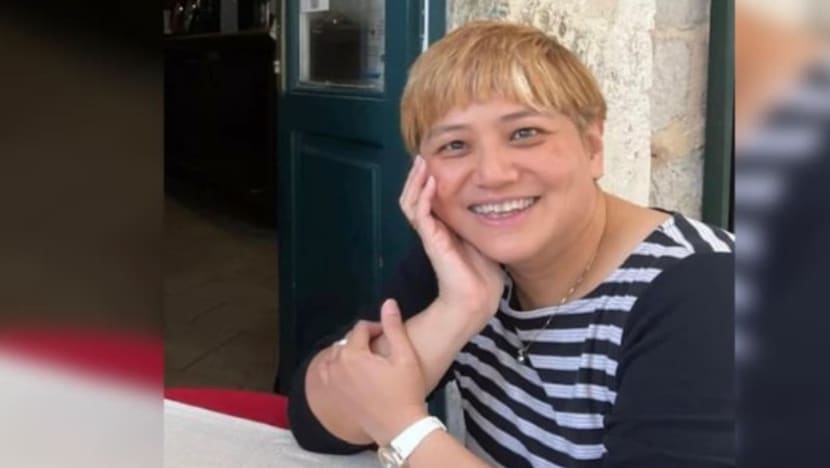 NEWCASTLE, UK: A UK court has heard that a Singaporean man charged with murder may have knelt on his wife's shoulders as he smothered her with a pillow.
Fong Soong Hert, referred to as Alan Fong, is on trial for murder at Newcastle Crown Court, in the northeast of England.
He denies the charges and is expected to take the stand on Thursday (Aug 4).
His wife Pek Ying Ling, known as Evelyn Pek, was found dead in a hotel room in Newcastle, on Dec 6, 2021.
The couple had been travelling in Dubai, Croatia and Scotland before visiting their son Alonzo who was studying in Newcastle.
On the third day of the trial, the jury heard from Home Office pathologist Jennifer Bolton.
She carried out the post-mortem of Pek's body to understand what injuries were present and how they contributed to the mother-of-three's death.
Dr Bolton said Pek had been wearing black cropped jeggings, a black top and black underwear on her lower half, which were urine-stained.
The forensic pathologist led the jury through each injury found on Pek's body.
A total of 11 bruises and petechial haemorrhages, which are tiny spots of bleeding under the skin, were located on her chin, shoulders, arms and ankles.
Dr Bolton confirmed the cause of death as smothering, and noted the two bruises on Pek's shoulders were symmetrical and likely to have been caused at the same time.
She said: "That then raises the possibility of her being knelt on while the pillow was then held over her face."
"There's nothing really ... to suggest that she struggled," she added.
Acting on behalf of the defence, Toby Hedworth QC questioned whether this would mean the assailant would have had to be "sufficiently mobile" to sit upon her.
He also asked whether the narrowing of one of Pek's coronary arteries, which was also discovered during the post-mortem examination, could have played a role in her death.
Dr Bolton confirmed it was unlikely to have killed her but may have meant "death came a little more quickly".
The court later heard from Detective Constable Mark Wedderburn and Detective Constable Joanne Glendenning who were involved in collating evidence for the case.
This included images of an embankment outside The Bosville Hotel on the Isle of Skye, where Alan Fong and Pek had been staying days before she died.
Mr Fong is believed to have tripped over a pipe in the dark and fallen down a drop of around 15m.
He sustained several injuries that saw him being taken to the MacKinnon Memorial Hospital and kept in overnight, and given a mix of painkillers including morphine and codeine.
The court was also played a recording of the 999 call the couple's son Alonzo made to the emergency services soon after 7am on Dec 6.
Alonzo is heard saying: "Okay, he told me, I think they had some argument of some sort and then I think he lost it.
"And then he told me he covered her just to make her keep quiet ... he told me she's not breathing as well, so can I get medics as well?"
The call handler is also heard saying to a colleague: "'He thinks his dad has killed his mum at the hotel".
CCTV footage from the County Aparthotel on Westgate Road, Newcastle shows police officers entering the lobby and hurrying along the corridor.
Body-worn camera footage shows Mr Fong opening the door and stepping into the corridor, as instructed.
Pek's body is then visible, lying on the bed with her legs hanging over the edge and her face covered by a pillow.
When ambulance workers arrived at 7.30am, they are heard asking Mr Fong: "How long has she been like this for?
He replies: "I don't know."
The worker asks: "You don't know?", and Mr Fong says: "'It must be long".
The case continues.