Study finds younger Singaporeans seeking antibiotics against advice; doctors warn misuse can lead to consequences
This comes despite guidelines warning that inappropriate antibiotic consumption can lead to an increased risk of antimicrobial resistance.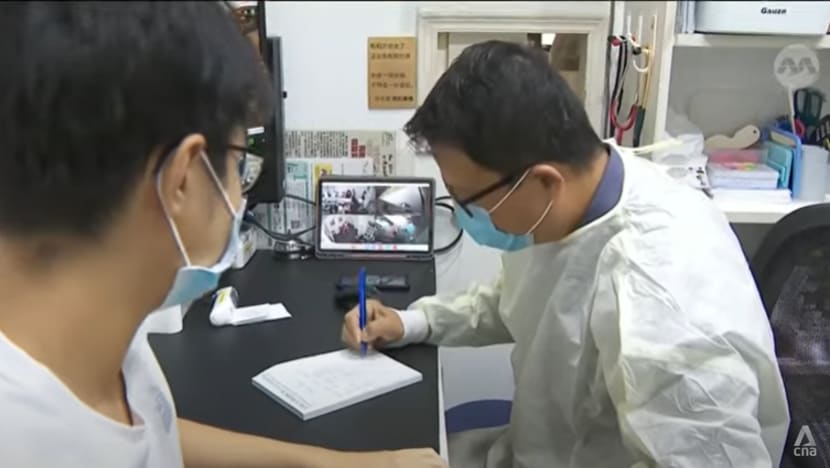 SINGAPORE: A new study has found that over a four-year period, about 12 per cent of oral antibiotics were prescribed in polyclinics without any diagnosis of infection.
This comes despite guidelines warning that inappropriate antibiotic consumption can lead to an increased risk of antibiotic resistance.
The research also revealed that younger patients are requesting antibiotics against the advice of their family physicians.
The study by National University Polyclinics (NUP) sampled over 3.2 million consultations at seven polyclinics from 2018 to 2021.
Doctors involved in the research said the study aims to combat antimicrobial resistance within primary care in the nation, and can aid in the development of local antibiotic guidelines and policies.
YOUNGER PATIENTS SEEK ANTIBIOTICS
Findings from the research showed that younger patients between 21 and 44 years old have a poor grasp of antibiotic use.
The study said there is "demand and expectation" for antibiotic prescriptions from some of these patients.
Private general practitioners CNA spoke to said they face a similar situation.
"We have patients who are pushy, requesting for antibiotics, pressuring us for antibiotics," said Dr Chua Guan Kiat, director of Chua Medical Clinic & Surgery.
"At times they are impatient, because they have to get their child well or they have to go back to work. They just need a quick fix but that's really the wrong management."
Dr Chua added that the push for such medicines from younger patients shows a lack of knowledge about the differences between the treatment for viral infection and bacterial infection.
Antibiotics are not effective against viruses.  
Dr Lim Kim Show, the director of Life Family Clinic, gave an example of treating a patient with mild flu symptoms: "If a patient has mild symptoms for one or two days, it is usually a virus infection and we would prescribe symptomatic treatment. If it is influenza, we will give the specific influenza medicine. In such cases, antibiotics will not be effective."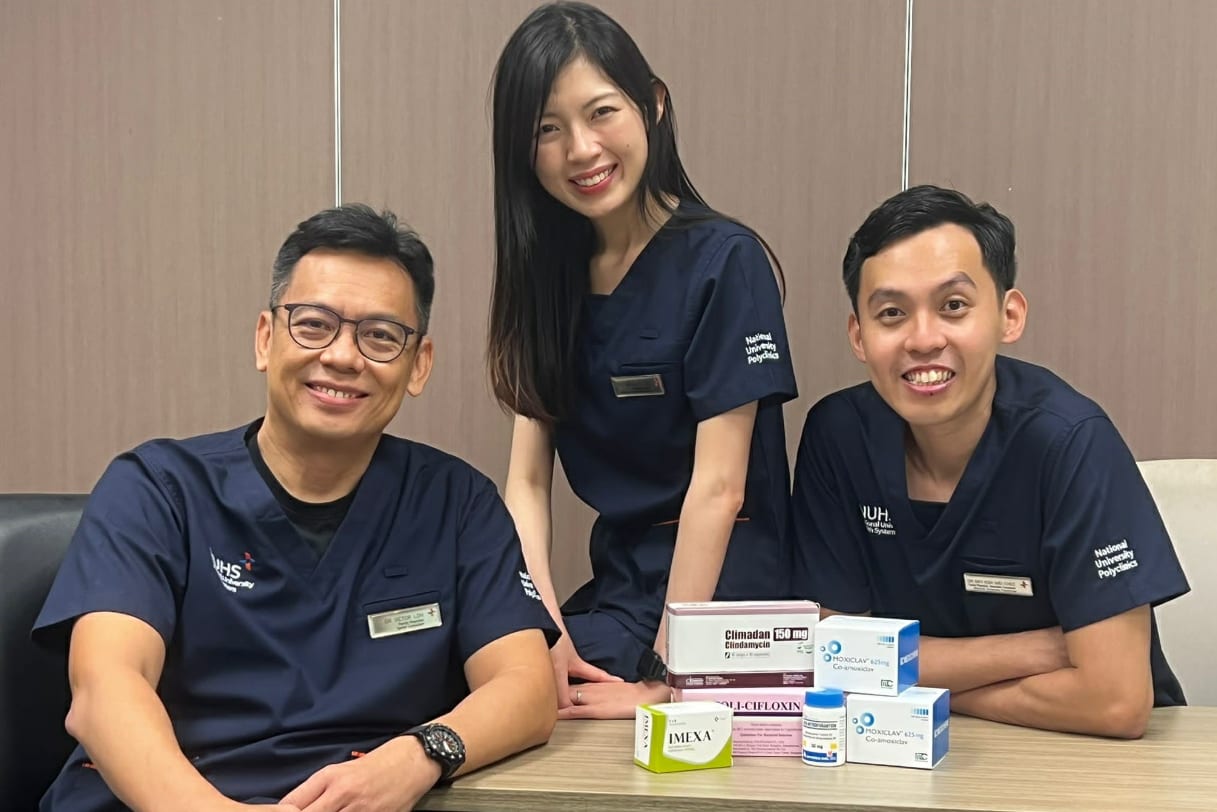 SERIOUS CONSEQUENCES FOR MISUSE
Antimicrobial resistance occurs when bacteria evolve and develop resistance after being exposed to antimicrobials – including antibiotics, rendering the drugs ineffective in treating the infection.
"For a patient who has bacteria that has developed resistance to antibiotics ... this means their symptoms such as fever, cough and flu, will continue despite taking the antibiotics," said Dr Lim.
The Ministry of Health (MOH) said excessive and inappropriate use of such drugs will exacerbate this phenomenon, adding that antibiotics should only be prescribed when necessary.
Resistant cases will require newer-generation drugs that are usually more expensive, require longer duration of treatment and come with potentially more side effects, according to MOH.
Doctors said misuse could also have a wider implication, leading to antibiotic resistance among the community.
"The community will have to use stronger and stronger options. This makes the entire situation worse. So, a lot of patient education is needed," said Dr Chua.
To reduce cases of resistance, doctors urge patients to diligently finish a prescribed course of antibiotics and not keep them for future use.  
"Completing the whole course will help a patient clear off all the infection and make sure there's no remaining bacteria left in the body," said Dr Lim.
DOCTORS URGE LITERACY, COMMUNICATION
Education and communication are essential to the proper prescription and usage of antibiotics, while prevention is key to ease cases of antibiotic resistance, the doctors said.
"Doctors should explain to their patients the rationale behind prescribing, or not prescribing, antibiotics. And that this is evidence-based medicine, based on the guidelines," said Dr Chua.
"I try to educate my patients with interesting tools, and forge a long lasting patient-doctor relationship. Usually, a lot of patience is required."
Apart from informing patients, clinicians also need to dispense medication appropriately and document their diagnosis and prescriptions, said Dr Sky Koh, the lead author of the NUP study.
"To ensure that a prescription is appropriate, it must be directed at the diagnosis. Each antibiotic prescription must have a certain indication, and must be attuned to antibiotic guidelines," he said.
"We should also look at whether the dosage, the duration and the frequency of the medication suit the infection, so that we can appropriately eradicate all bacteria causing the infection."
Dr Koh, who is also an associate consultant at Bukit Batok Polyclinic, said there are gaps to address as there have not been new antibiotic developments in the past 30 years, or updates to guidelines since 2006.  
He added that NUP is looking at creating its own guidelines on the proper prescription of antibiotics by studying the current hospital and international guidelines, as well as local resistance patterns and antibiograms.