NParks introduces guidelines for antibiotics use in pets to fight antimicrobial resistance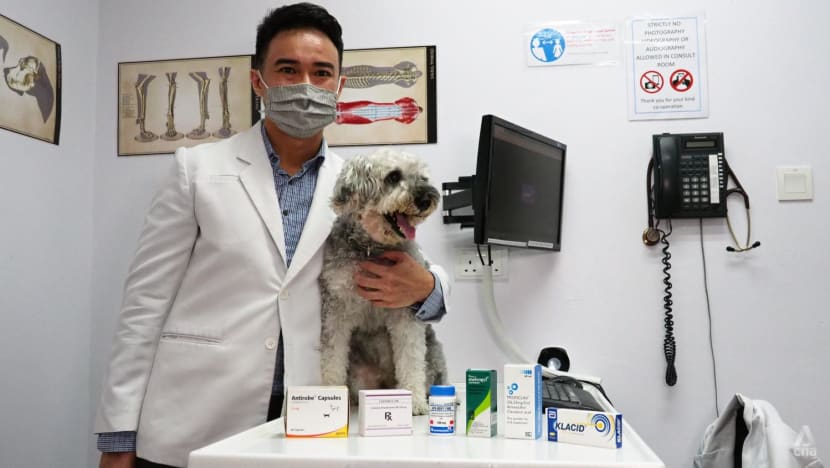 SINGAPORE: Vets in Singapore will now have a set of guidelines to follow when prescribing antibiotics to pet animals here, developed by the Animal & Veterinary Service (AVS), a cluster of the National Parks Board, and the Singapore Veterinary Association.
The recommendations, drawn up in consultation with the veterinary community in Singapore, will guide local vets on good prescribing practices on antibiotics, AVS said.
Dr Kelvin Lim, director of veterinary health management at AVS, said that antimicrobial resistance is an ongoing "silent epidemic" which is a major threat to people, animals and the environment.
When microorganisms develop resistance to antibiotics, drugs that were previously effective for treatment lose their potency.
Although such resistance does occur naturally, the excessive or inappropriate use of antibiotics can accelerate the development and spread of antimicrobial resistance.
With the guidelines AVS hopes to slow the development of antimicrobial resistance.
"We recognise that there is more human-animal interaction and pets (are) ... a growing industry and (they are) a big part of our families," said Dr Lim.
Locally, an analysis of diagnostic reports from 2014 to 2016 revealed that almost half of the bacteria isolated from unwell companion animals were multi-drug resistant. This and other findings highlighted in the guidelines give an indication of the prevalence of antimicrobial resistance in pets here.
In addition, transmission of resistant bacteria or their resistance genes can occur between humans and animals.
Efforts to combat this began earlier with a National Strategic Action Plan on antimicrobial resistance published in 2017. The 157-page Guidelines for the Prudent Use of Antimicrobials in Companion Animals is part of the action plan.
It includes specific recommendations on when antibiotics should be prescribed for various animal species, the choice and length of antibiotic treatment, effective ways to boost understanding and awareness of antibiotic use among pet owners or animal caregivers, as well as good hygiene and biosecurity measures to minimise the risk of antimicrobial resistance spreading in clinics.
Dr Brian Loon, principal vet at Amber Vet and part of the prudent use guidelines working group, said that antimicrobial resistance is an imminent threat.
He said that there is now a trend of pet owners feeding their animals raw diets, and often they use meat intended to be cooked and consumed by humans.  
"These meat can contain bacteria such as Salmonella, E. coli; these are the same bacteria that cause food poisoning in humans and I have seen a trend where our pets are getting infected with them as well," he said.
"The risk is that the pets can then carry it on can pass it on to the to the pet owners."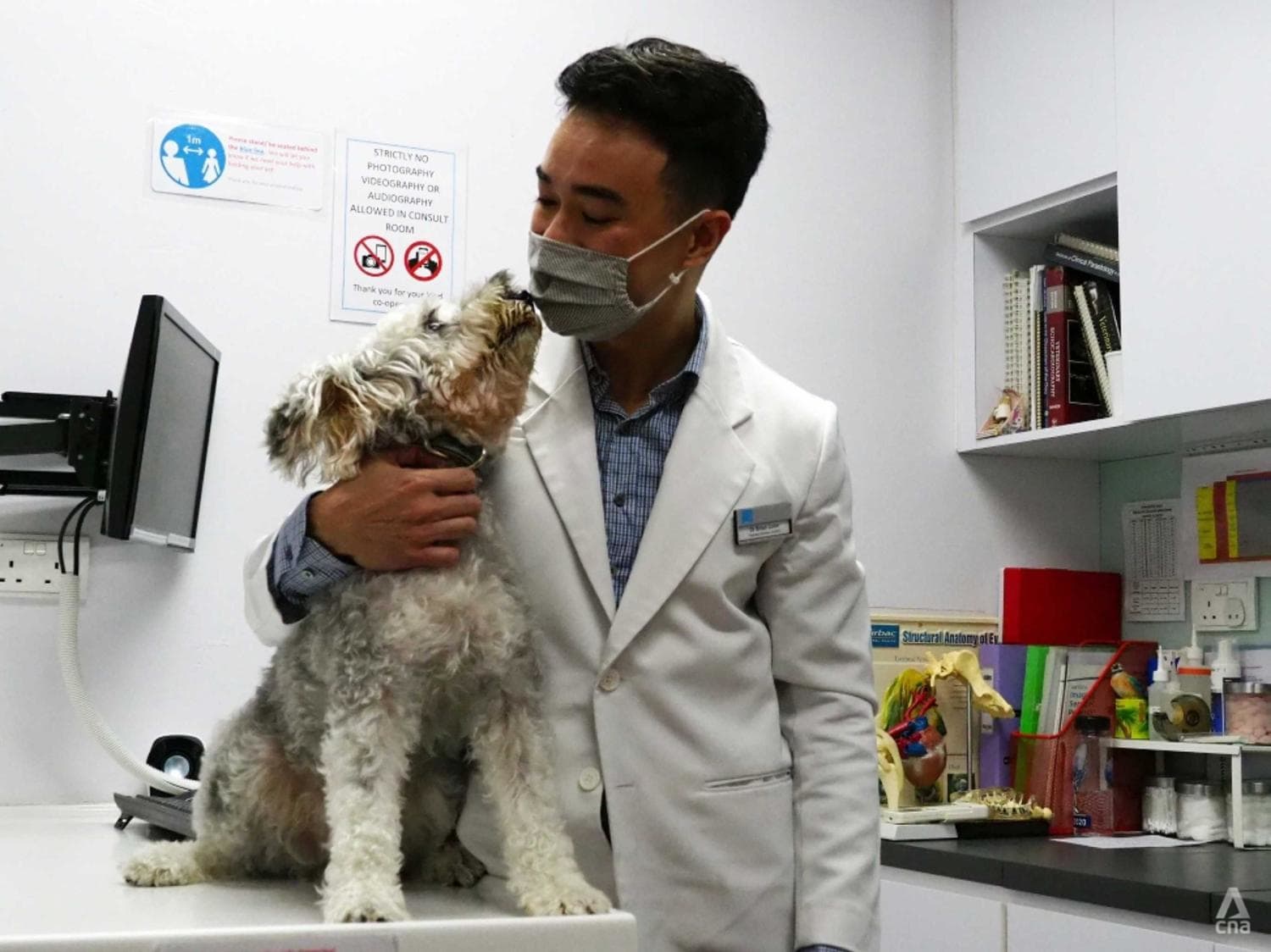 He also advised pet owners with infected animals to do diagnostic tests that can pinpoint the pathogen so that vets can prescribe more specific, effective treatments instead of giving antibiotics "just in case" there is an infection.
He shared the example of his dog Hayden, an 11-year-old schnauzer, which had a stomach infection initially suspected to be stomach cancer. After an endoscopy and biopsy, Dr Loon found that he had a salmonella infection, which was effectively treated by antibiotics.
When pets go to the vets with repeated infections, vets will send their samples to laboratories, including one run by the AVS, for diagnostics.
At a media tour of the Centre for Animal & Veterinary Sciences, AVS vets and scientists gave reporters a rundown of what this involves.
Specialised equipment can identify the pathogen in the samples, as well as test for the "minimum inhibitory concentration" - the lowest concentration of an antimicrobial that will suppress bacterial growth.
The AVS labs can also sequence the genome of the pathogen to trace its transmission and origin for better control of the spread of any infection.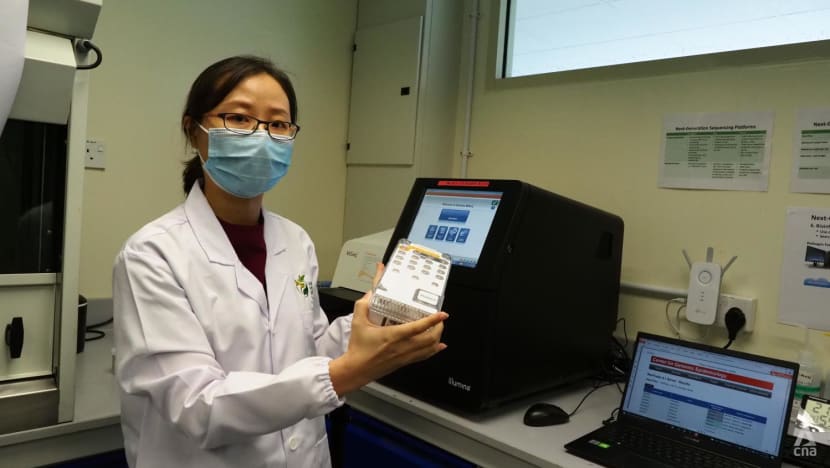 With more advanced equipment, some of which were installed just last year, the turnaround time for such tests is now days instead of weeks.
Dr Suria Fabbri, veterinarian at the AVS, advises pet owners to follow vets' instructions on dosage and timings when it comes to giving their pets antibiotics.
She explained that some antibiotics work only at a certain concentration while some are time-dependent, and this can affect their efficacy.
"It's not that veterinarians do it to inconvenience you. It's because that's how the medication works and that will give you the best chance of treating the infection."
As with antibiotics for humans, it is also important that pets complete the regime of antibiotics prescribed even if the pet's condition has improved. This is because any remaining bacteria that has not been treated can go on to develop antimicrobial resistance. 
Responding to the launch of the guidelines, Minister of State for National Development Tan Kiat How in a Facebook post: "It is an important step in our fight against antimicrobial resistance.
"Our vets will benefit from a set of recommendations and best practices for the use of antibiotics for companion animals, tailored to our local context."