Supplies from Singapore's stockpile of ART kits released to retailers last week amid shortage: MOH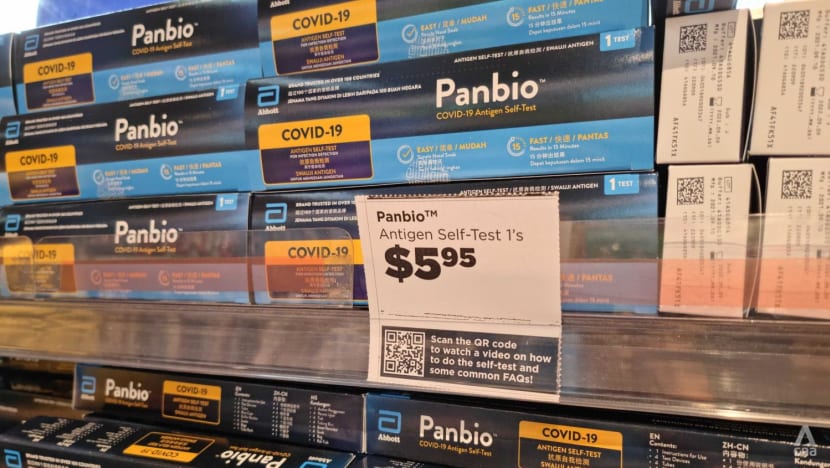 SINGAPORE: The Singapore Government has built up a stockpile of antigen rapid test (ART) kits and supplies were released last week in response to requests from retailers, said the Ministry of Health (MOH) on Thursday (Feb 17). 
"With the surge in demand for kits globally as well as in Singapore, the retailers work closely with the Government to plan ahead to secure a healthy supply of kits," said MOH in response to CNA's queries. 
"The Government has built up a stockpile of ART test kits to prevent and mitigate any sudden disruption in supplies globally or sudden surge in demand in Singapore. When there is shortage, the Government has released supplies from its stockpile to retailers."
ART kits were out of stock at several stores last week, as Singapore experienced a surge in cases amid the Omicron wave. 
The Health Ministry said the demand for ART kits is "reflective of the testing needs among the population as the COVID-19 situation evolves".
"In Singapore, recent demand for test kits has risen as the population takes on greater social responsibility to perform more regular self-testing," it added.
About 9 million kits have been sold at retail stores since they were made available in pharmacies last June, said MOH.
Close to 25 million ART kits have also been given out to households via the Government's two nationwide distribution exercises, between August to September, and October to December. 
Each household was given 16 ART kits. 
"As we are still in the midst of an Omicron wave, regular testing can help to reduce transmission and alleviate the potential strain on our healthcare system," said MOH. 
"We therefore maintain our advice to the general population to conduct regular self-testing, especially prior to visiting crowded places or interacting with vulnerable groups during this period."
The ministry said it will continue to review its testing strategy while ensuring a healthy supply of ART kits.