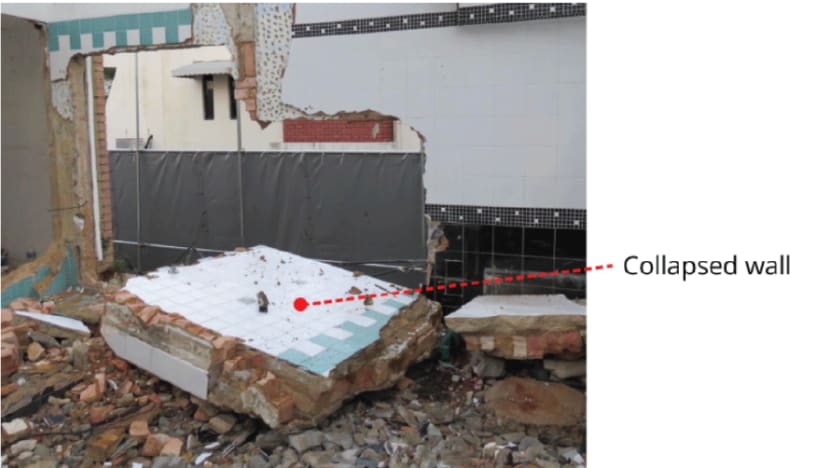 SINGAPORE: A 41-year-old Bangladeshi worker died on Jun 10 after part of a wall he was hacking at a private home in Serangoon Gardens collapsed on him.
In response to CNA's queries, a Ministry of Manpower (MOM) spokesperson said on Friday that it was alerted to the incident at 44 Tai Hwan Heights at about 4.30pm.
He "was hacking a wall in a landed private dwelling when part of the wall collapsed on him".
The man was extricated by rescuers from the Singapore Civil Defence Force and pronounced dead at the scene, the spokesperson added.
The man was an employee of Sam Woo (SEA), and the occupier of the site was Beow Hock Engineering.
MOM said it is investigating the accident and has instructed Beow Hock Engineering to stop all works at the worksite.
"As a general safety measure, demolition works must be properly planned for structures to be demolished in a systematic manner."
This marks the 26th workplace fatality in 2022.