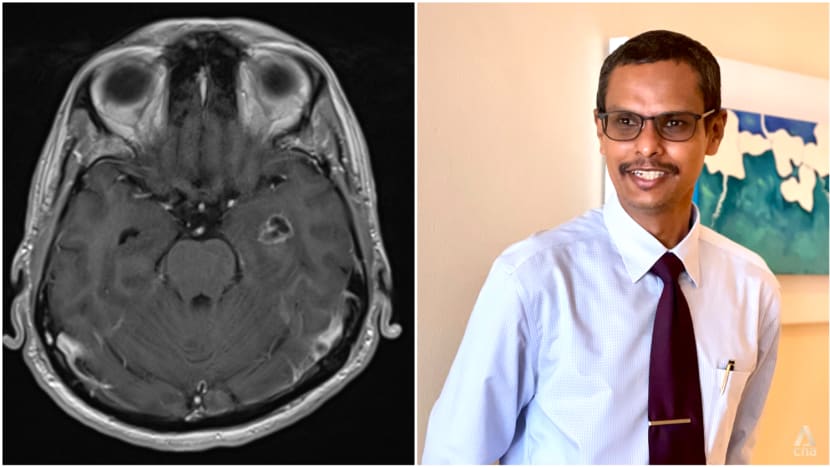 SINGAPORE: When Mr Sadayan Ahmed Maideen Jabbar's personality began changing over the course of the pandemic, he pinned it on stress and the vicissitudes of life.
Feeling like "everything led to anger", he began acting violently towards his four children and wife of 15 years. His behaviour escalated to a point where the police had to be called in, and this culminated in his divorce in mid-2020.
"We were married happily for many years and in two years, things changed. You'd think that it was just you," said the 48-year-old product manager in a medical device company.
"The kids were growing, work is different, COVID has started, so I assumed this is a behavioural change." 
Little did he know that the changes could have been the result of a rare, malignant tumour on a part of his brain responsible for processing emotions.
He remained unaware of the tumour until a year after his divorce, when he started experiencing frequent "white-outs", later identified as epileptic seizures.
He would not be able to remember anything that took place during these 20-second blank staring spells.
"When I recovered … I was steady … I could see normally, but (there was) a metallic taste," Mr Maideen told reporters at a session organised by National University Hospital (NUH).
After experiencing eight seizures in a day, he sought help at NUH.
The eventual diagnosis: He had glioblastoma, an aggressive and incurable brain cancer that leaves patients with a median life expectancy of 18 to 24 months.
TUMOUR PRESSING ON "PRIMITIVE PART" OF BRAIN
Measuring 2.5cm in its diameter, the tumour was not large, said Dr Yeo Tseng Tsai, the head of NUH's neurosurgery department.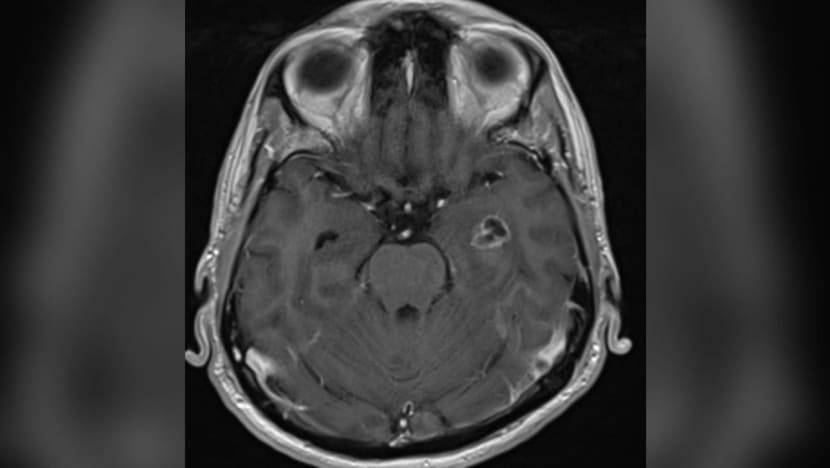 But it was located at the amygdala, which Dr Yeo described as "the emotional part of the brain responsible for rage, anger, your fight or flight response".
"It's a very primitive part of the brain … I think the location of this tumour has probably caused him to behave the way he has."
Normally, one can override negative emotional responses, explained Dr Yeo.
"But when that connection is severed, like in this case, likely from the tumour itself, which has somehow destroyed pathways (to inhibit the response), then you just behave like any animal would, so to speak – without any inhibition."
Such brain tumours are generally very uncommon in Singapore, said Dr Yeo, adding that breast, lung and colon cancers are far more prevalent.
For instance, there are about three cases of glioblastomas per 100,000 people, compared to about 52 cases of lung cancer per 100,000 people, he said.
What was also unusual about Mr Maideen's case was how the tumour had apparently taken a while to develop, when such tumours normally grow quite rapidly, added the doctor.
He described this form of brain cancer as a "very tough" disease to fight, one that has claimed the lives of people such as the son of the US President Joe Biden, Beau.
"GIVE UP IN LIFE, YOU'RE GOING TO DIE"
When Mr Maideen tried to find out more about the cancer, Internet search results painted a bleak picture.
"A lot of them say give up in life, you're going to die … The Internet affected me a lot and I stopped reading."
Instead, he put his trust in his doctors. Mr Maideen underwent surgery a day before his birthday in July last year, with nurses marking the occasion with cake and song.
The operation, which took about four hours, "went well", according to Dr Yeo.
Mr Maideen went under the knife again three weeks later to remove more of the tumour.
As he recovered, he found he was "not the angry man like before" – and guilt hung over him for what he had done.
"Right after surgery, things went back to normal, maybe better. All of a sudden, I was thinking: Why did I divorce, why did I do this, why did I do that?"
He added: "When I woke up, everything was different."
A SECOND CHANCE AT MARRIAGE
As he battled cancer, Mr Maideen reconnected with his wife after confiding in her about the diagnosis.
Post-surgery, she drove him to and from his treatment sessions.
"I was very weak and needed some help. She was very nice, understanding, and helped me a lot during therapy." His children also kept him happy, he said.
"After many months of being back to my usual self, I spoke to my ex-wife … and got (Dr) Yeo's advice as well. I need someone at the end of life and the wife is the best."
On Apr 26 this year, around nine months after his surgeries, they remarried in a cosy ceremony with 10 guests.
"I praise God, Inshallah, that's one thing. Second, I must thank my family as well. The divorce was a little harsh, I would say, but they came back and we're now happy, I'm happily remarried."
He added: "I'm very happy I got a second chance … How many people post-divorce can get the same spouse? I'm not sure, but for me to get it, I thank God, I thank everyone."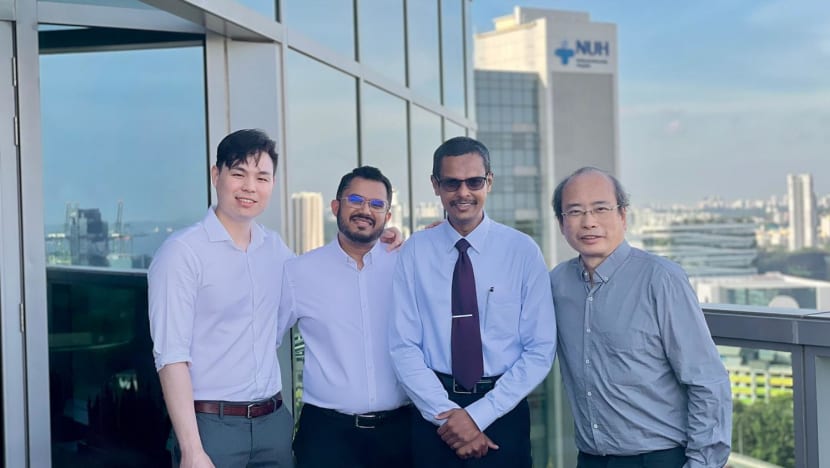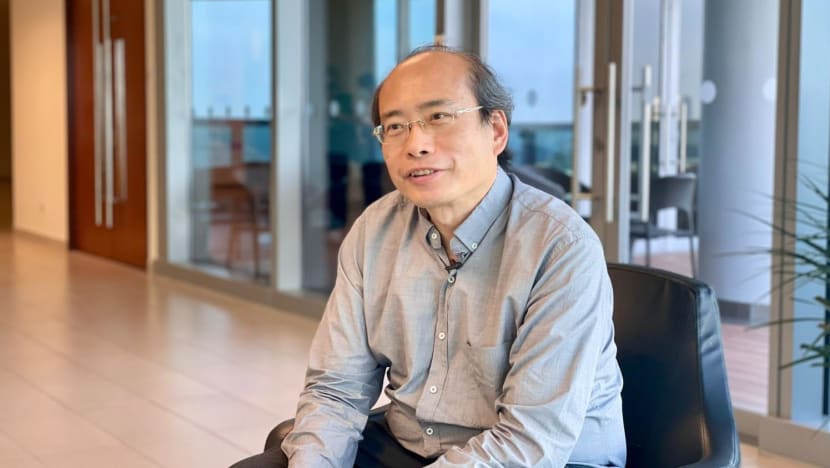 BATTLE NOT OVER YET
Mr Maideen is well enough to have started working from home again, but his fight against cancer is not yet won.
"For glioblastoma, you can never get it all out – by surgery, by radiation, by chemotherapy. That's why (for) patients, the median survival rate is 24 months," said Dr Yeo.
"Even with the best surgery in the world, the best chemoradiation, this is still an incurable brain cancer."
But there are "outliers" who survive a few years. "I hope (Mr Maideen) is an outlier, because so far, he has done exceptionally well."
The sobering statistics have changed Mr Maideen's outlook on life.
"Gone are the days I think about what I'm going to do at year-end, or what I'm going to do in the holidays, where I'm going to go, what I'm going to eat. I've almost given up those things."
Waking up, praying, working, spending time with his loved ones – "that's my day now, that's enough", said Mr Maideen, who is still undergoing chemotherapy.
"I think every one of us should do it as well. Every day is what we should consider, day by day."