Higher demand for car sharing, rental services amid surging COE prices
For some customers, there are more affordable alternatives to owning a vehicle.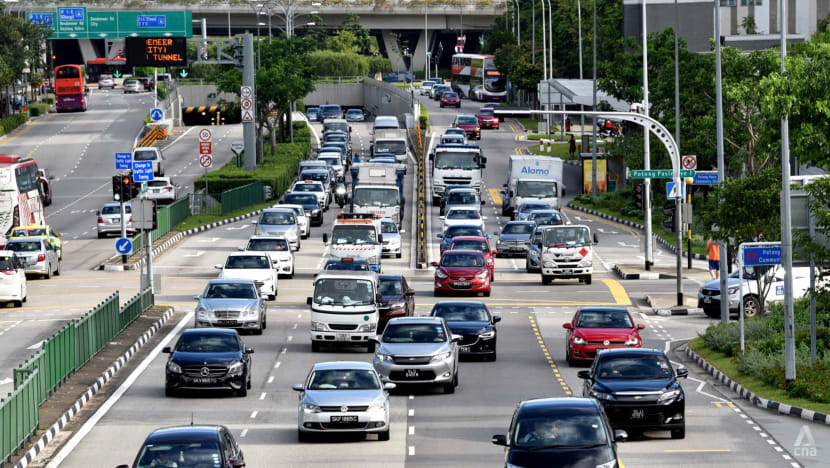 SINGAPORE: More people are looking to rent or share cars, instead of buying them, amid skyrocketing certificate of entitlement (COE) premiums. 
Car sharing and rental companies told CNA that they are seeing a boost in business. 
Car sharing platform GetGo, which connects people with car rental services, has observed a 10 per cent month-on-month increase in business over the last six months. 
The firm's co-founder and chief executive Toh Ting Feng said: "We operate a flexible car sharing platform. It means that many users can use every single car on a daily basis."
"So when car sharing gets more popular, what happens is that our cars get utilised more frequently. So for each car, when demand goes up, we are able to generate higher transactions."
For some customers, these are more affordable alternatives as compared to owning a vehicle. Others look to them as temporary solutions while waiting for COE prices to fall. 
At the Nov 23 tender exercise, premiums for Category A cars, or those 1,600cc and below with horsepower not exceeding 130bhp, closed at S$90,589, up from S$87,235 in the last exercise.
This is the first time premiums for the category have exceeded the S$90,000 mark since January 2013, when it reached S$92,100. 
Premiums for larger and more powerful cars in Category B fell to S$113,881, from an all-time high of S$115,388 in the previous round.
Meanwhile, Open category COEs, which can be used for any vehicle type but end up being used mainly for large cars, fell to S$114,009 from S$116,577, an all-time high for the category.
IS OWNING A CAR ACHIEVABLE?
With higher COEs, vehicle prices and maintenance costs, electric car rental platform BlueSG said more people think owning a car is unachievable. 
"Generally, for the consumers and members that are using BlueSG, they are very clear that high vehicle car obligations and financial obligations are some things that are not what they want to pay," said BlueSG's head of Singapore Jenny Lim. She added that people are more conscious about how they are spending their money. 
"So this is something that propelled them more towards options like us, which is car sharing. And what is also more important to note is the younger generation now, they are very environmentally conscious."
But it is not just people looking for alternative private transport who are part of the spike in car rental and sharing demand. 
Some customers are merely biding their time, waiting for COE prices to fall before buying a new vehicle.
CAUTIOUS APPROACH TO INCREASING FLEET SIZE
Ace Drive said more customers are coming in to rent after scrapping their vehicles once their COEs expire because they cannot afford to get a replacement. 
"We have been noticing a spike in rental demand for a few months now, mainly because of the uptrend in COE prices," said Ace Drive executive director April Koh. 
"Most of our customers are telling us that they are putting a halt on their purchasing plan to see if they can rent or lease a car during this interim period. And possibly buy a car when the COE prices plunge."
Ace Drive is expecting the higher demand to translate to higher operating costs and prices down the road. 
"We've got to constantly register new vehicles to fit the demands of the consumers," said Ms Koh, adding that the company is taking a cautious approach to scaling up. 
"So, with the current high COE prices, that translates to high purchase prices across the board. And over and above, having a bigger fleet size would mean that manpower costs would be increased."
She added that the higher demand is also coming ahead of the peak holiday season, such as Christmas, which could put further pressure on the supply of rental cars.