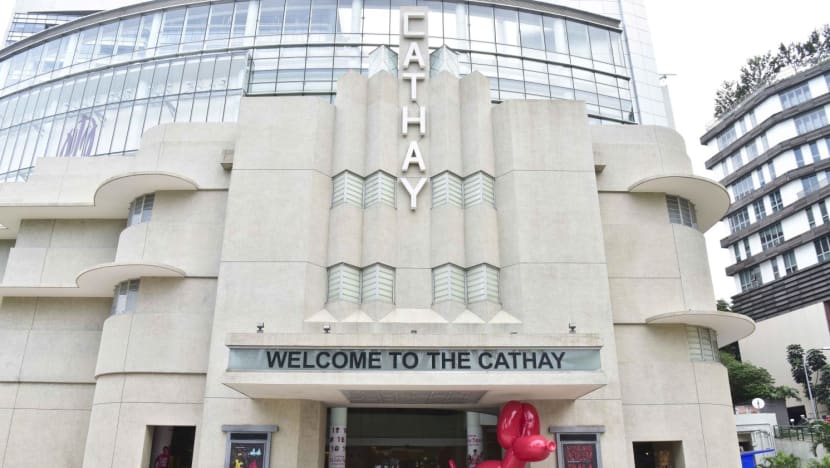 SINGAPORE: The Cathay building, a protected national monument of Singapore, will close temporarily in August to undergo its first major revamp since 2003.
The redevelopment works will take approximately one and a half years, with the mall targeting a reopening in late 2024 before Christmas, said Cathay Organisation in a media release on Friday (Feb 17).
All mall tenants have been informed of the revamp and will move out by Aug 18, the leisure and entertainment group added.
Those living in The Cathay Residences - located on the 6th to 17th floors of The Cathay - will be unaffected, and residents can still access their apartments through a private main entrance on Mount Sophia.
"The revamp is aligned to the planned facelift of Dhoby Ghaut and the vicinity as The Cathay continues to create long-term value and be at the forefront of Singapore's changing landscape," said a spokesperson for The Cathay, which was built in 1939.
"Our patrons and community alike can look forward to a refreshing and eclectic tenant mix with a differentiated experience that will endear all."
The Cathay Cineplex at The Cathay closed in June last year as part of "cost rationalisation for its cinema operations". Local independent cinema The Projector was brought in as a pop-up in August 2022.