Clinics in Singapore see spike in enquiries on mRNA vaccines from Chinese travellers
Residents here need not worry about the local vaccine supply, as those for foreign travellers come from a different stockpile, one doctor said.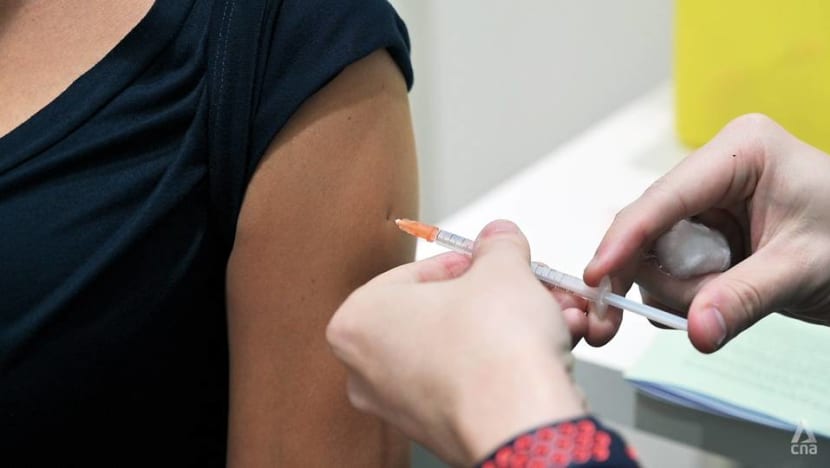 SINGAPORE: Healthcare providers in Singapore are receiving more enquiries on COVID-19 vaccination from Chinese travellers, following China's reopening of its borders three years after the pandemic started.
The travellers are looking abroad for mRNA jabs, which are not readily available in their home country.
Such vaccines, like those by Pfizer-BioNTech and Moderna, are widely administered globally but are not endorsed by Beijing, with the Chinese government instead pushing the locally produced Sinopharm and Sinovac vaccines.
One healthcare provider, Parkway Shenton, received 90 per cent more enquiries from Chinese travellers about mRNA jabs, said its medical director Edwin Chng.
The group has been fielding these requests from Chinese tourists via their travel agents on a regular basis, said Dr Chng.
"We are definitely trying to consolidate these requests and also liaising with the stakeholders to make sure that we have sufficient supplies and stocks to meet this demand," he told CNA. 
In the past two to three weeks, StarMed Specialist Centre has also received about three enquiries daily on mRNA jabs, up from the five calls per week previously.
"Some of these inquiries pertain specifically to mRNA based vaccines, which is a little different from what we've seen in the past," said StarMed's chief executive Louis Tan.
Dr Tan added that while the centre does not offer mRNA vaccines currently, it may do so in the future. It only offers Sinopharm jabs for now.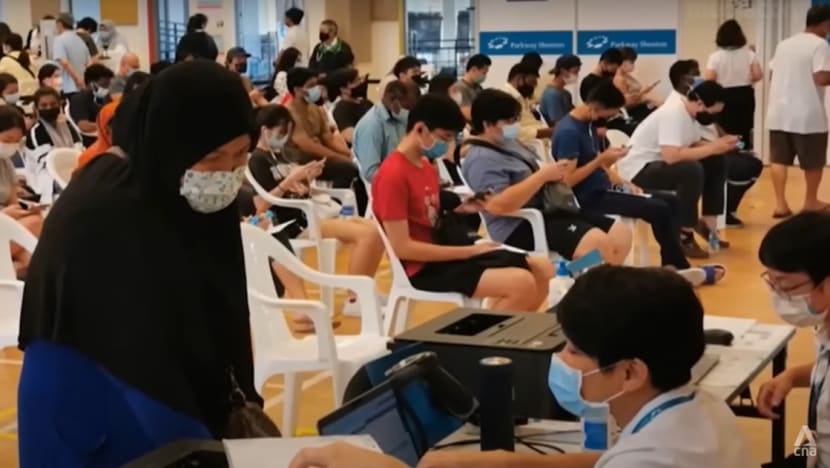 "We're in the process of looking into how we can start offering mRNA vaccines to patients who request for it," he said.
He added that agents and travellers he spoke to said many Chinese nationals have been going to Hong Kong for their mRNA vaccine jabs, but the wait could stretch to three months given the high demand.
"So, naturally, Singapore is a popular destination for Chinese tourists and they're starting to explore whether they are able to get the vaccines through clinics in Singapore," he said.
RISE IN ENQUIRIES ON TESTING
Clinic representatives who spoke to CNA said they have also been receiving administrative requests from Chinese nationals to update their vaccination records. One clinic, Doctor Anywhere, has also seen a rise in enquiries from Chinese travellers about COVID-19 polymerase chain reaction (PCR) tests.
Senior doctor Raymond Ong said much of the demand is from Chinese nationals looking to return to their home country.
Chinese tourists planning to visit Singapore are also contributing to the demand, said Dr Ong.
"They do plan their entire travel in advance, and that's where they also settle this portion as well to arrange for a PCR for the return back home," Dr Ong said. 
Passengers on inbound flights to China need to show one negative PCR test taken within 48 hours before boarding.
INCREASING MANPOWER
Doctor Anywhere is doubling the strength of its mobile swabbing teams to handle the rising demand. This will be beefed up further if needed in the coming weeks, Dr Ong said. 
Parkway Shenton is also ramping up manpower in its clinics to handle more patients, ahead of the expected surge in demand for vaccinations. 
Dr Chng said he is confident that there will be enough supply of vaccines for people in Singapore, even if more Chinese visitors get inoculated here.
"We are monitoring the demand for the vaccines closely," he said.
"The vaccines that supply the Private Vaccination Programme, or the PVP, come from a different stockpile. Therefore, Singaporeans and local residents shouldn't worry that their supplies will be affected in any way."