SINGAPORE: If you're travelling from Telok Blangah to the Marina Bay area by MRT, changing trains twice on your journey will soon be a thing of the past. 
The final stretch of tunnelling works for Circle Line 6 (CCL6) was completed on Wednesday (Jan 12).
This comprises three underground stations - Keppel, Cantonment and Prince Edward Road - closing the loop between HarbourFront and Marina Bay stations. This means commuters will be able to get a direct line from Telok Blangah to Marina Bay, for instance, saving about 10 minutes of travel time.
With the CCL6 extension on track to open in 2026, a year later than initially scheduled, it will allow easier access to areas such as Spottiswoode, Keppel Road and the southern edge of the central business district.
There will then be a total of 33 stations along the entire Circle Line, including 12 interchange stations that connect to other MRT lines.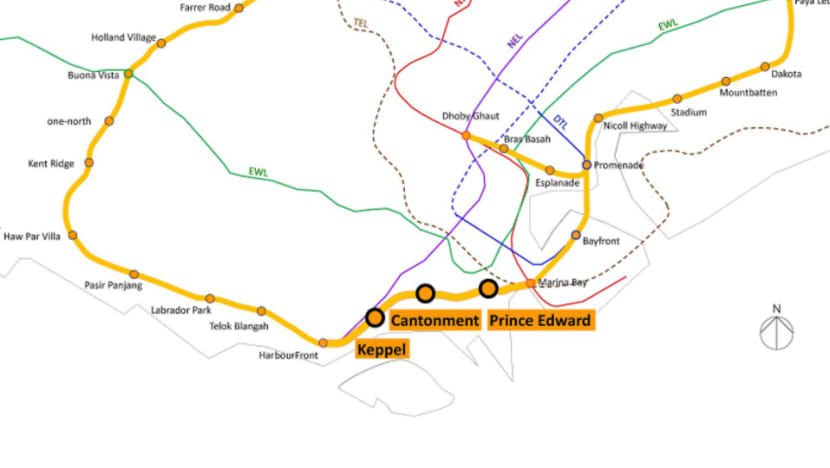 AN IMPORTANT MILESTONE
Tunnelling works for CCL6 began in August 2019, with the first stretch between Keppel and HarbourFront station completed in August 2020. Tunnelling works between Keppel and Cantonment station were then finished in July 2021.
And on Wednesday, tunnelling works from the Prince Edward Road to Cantonment station were concluded, meaning 55 per cent of civil construction works are now complete. 
Structural connections will be carried out next, followed by the installation of track-related equipment as well as electrical and mechanical services and systems.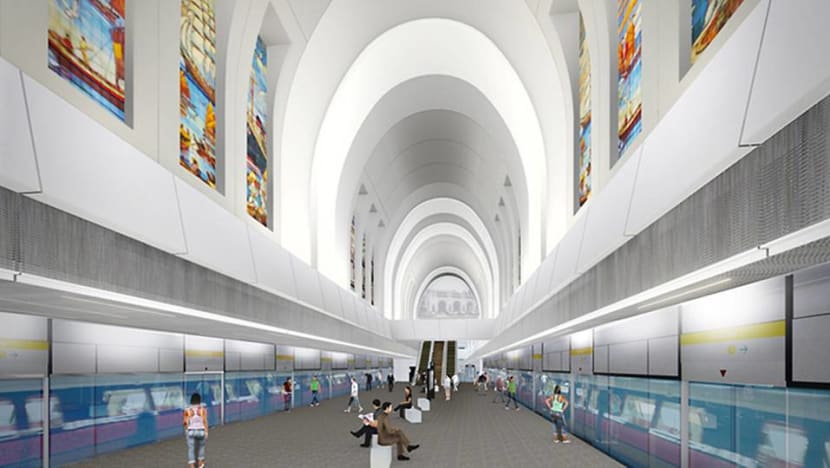 At the tunnel breakthrough ceremony, Minister for Transport S Iswaran said that the completion of this final stretch of tunnelling works is an "important milestone", noting that there were "a series of challenges".
Some were due to disruptions caused by the COVID-19 pandemic, but there were also engineering challenges.  
"The actual tunnelling itself has had to take place beneath heritage buildings in proximity to the foundations of commercial buildings and other MRT stations. And so there has been an important engineering challenge that has also had to be overcome," he said.
For instance, the tunnels between the Prince Edward Road and Cantonment station cross under the former Tanjong Pagar Railway Station - a gazetted national monument. 
As the works took place merely 6.7 metres below the building's piles, additional protection measures had to be implemented before tunnelling began, said the Land Transport Authority (LTA) in a media release. These included ensuring protective structures were installed to reinforce and stabilise the former Tanjong Pagar Railway Station's interior and exterior elements. 
More than 600 monitoring instruments were also installed to detect any movements of the building during the tunnelling works, added LTA. 
Nonetheless, CCL6 is a "tangible improvement for the individual commuter", said Mr Iswaran, adding that it is an "important addition to the resilience of our overall MRT system".