'Signal-related' fault on Circle Line causes crowding at some stations during morning peak period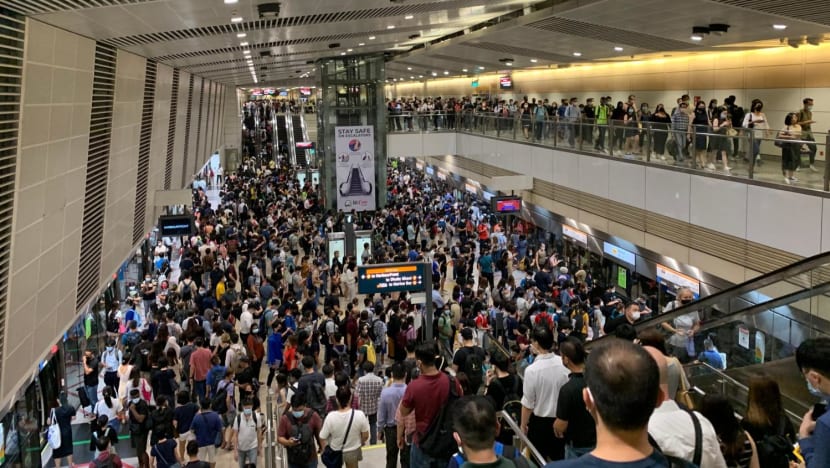 SINGAPORE: A "signal-related" fault along the Circle Line caused crowding at some stations during the Tuesday (May 10) morning peak period. 
Videos and photos circulating on social media showed large crowds on the Circle Line platforms at the Bishan and Serangoon stations, which serve as interchanges with the North-South and North East lines respectively. 
Commuters took to social media to share footage of the congestion, with one TikTok user claiming that people packed on the escalators at Bishan station were "falling like dominoes".  
Some reported announcements at the stations stating that train departures were delayed due to an "incident". 
According to a video shared by Twitter user huizhen, escalators at the Circle Line platform of Bishan station were all switched to move in an upriding direction. Commuters heading down from the North-South Line to the Circle Line had to use the stairs instead.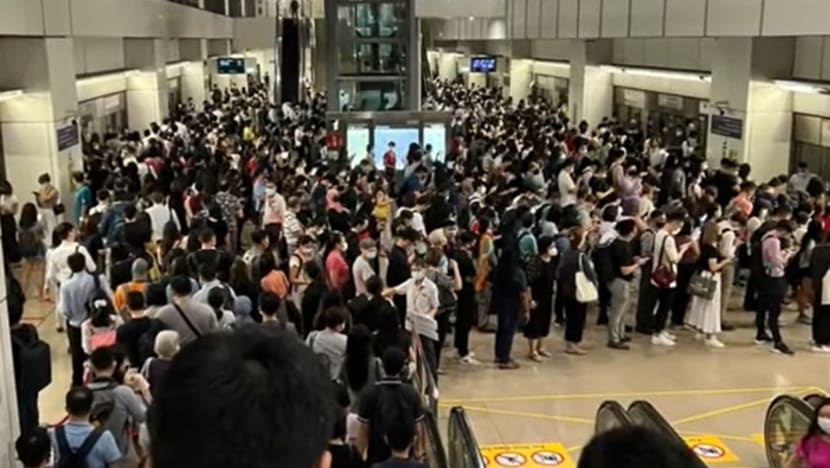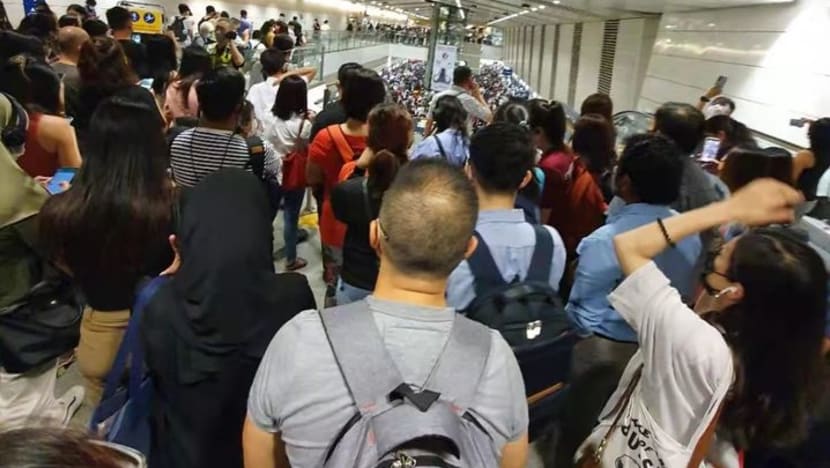 Apologising for the impact on commuters, rail operator SMRT said that a "signal-related fault" occurred along the Circle Line, affecting train movement between the Holland Village and Haw Par Villa stations in both directions. 
"The fault was rectified within five minutes and train service continued to be available," said SMRT Trains Circle Line head Ho Foo Sing, responding to queries from CNA. 
"This had caused longer waiting times between five and 10 minutes at some stations as the crowds cleared."
He added that announcements were made at the stations and on trains to inform commuters of the longer waiting time, while additional SMRT staff members were deployed to assist with crowd management.
"We are sorry to have affected commuters' peak-hour journeys," he said.