commentary Singapore
Commentary: Don't wait until graduation to find a job, begin university with end in mind
Finding a job as a fresh graduate is tough. Don't make it worse by waiting until the last minute to figure out what you want to do, argues NTU Career and Attachment Office's director Loh Pui Wah.
SINGAPORE: A while back, I had a graduating student who came to see me for career advice.
This student had written and submitted many job applications to various hiring companies. Other than one or two brief conversations over the telephone with recruiters to verify details on his resume, however, he did not manage to secure a formal interview.
He was getting anxious by the day because one by one, friends and school mates were either starting work or evaluating job offers. At one point in our conversation, I asked the student why he waited until now to start finding a job.
Not surprisingly came the reply:
I had focused on my studies and never really thought about what I wanted to do after I graduate.
WHY WAIT UNTIL YOU ARE ABOUT TO GRADUATE?
I often ask my students to keep in mind one key question in their university journey: "Will you wait until when you are about to graduate to start thinking about the job you want for yourself?"
I sometimes get stumped looks when I pose this question to the students who come into my office. When probed further, many give the usual replies:
"Graduation is still far away, so I never really thought about it."
"I am in this course because people say it's a good stepping stone, but I realised I am not really interested in working in this field."
"I am very busy in school now. No time to think. When it comes, I'll figure it out."
Students have plans to ace exams. Many also have plans for overseas study exchanges and the holidays they want to take during term breaks.
So why don't they have a career plan or at least something in mind for a first job by the time they graduate?
UNIVERSITY NOT AN EXTENSION OF YOUR EDUCATION JOURNEY
A colleague once said: "University is not an extension of junior college or polytechnic, but the beginning of one's career journey." So classes, projects, exams and good grades are necessities in getting a degree and getting by in higher education but they are not the end-goals.
Students must begin their first day with what they want to achieve and what industry they want to go into in mind.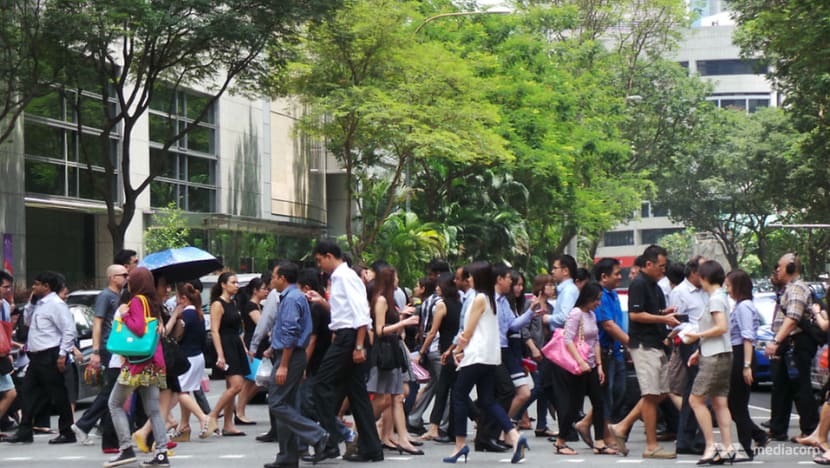 If you see university as a means rather than an ends, then your time in university may be more purposeful. When you see your time in university as a period to explore and try new things to prepare yourself for an eventual career track, you may find yourself prioritising that meet-up with a venture capital firm, that coffee with a social entrepreneur or in talking to that local bank.
All these experiences may teach you valuable lessons about yourself and where your interests lie. More importantly, they may give you a sense of the industry or role you're interested in.
So students: See your days in university as days in between the present and when you begin your careers. These are the days for career planning, understanding the fields you want to go into, and gaining relevant skills that culminate in but do not necessarily end with starting with your first job.
Know where you are going to avoid U- turns and dead ends. 
Every subject you read, every activity outside the classroom you join, every exchange you go on and every internship you take up should add value to your career and life goals.
Not having your end-goal in mind is like driving aimlessly, roaming from one place to another not knowing why you are not getting where you want to.

As you go about university, you may find that you're interested in something very different than what you set out to prepare for. No need to despair. 
You can still make adjustments because you started planning for your career early. You may not have all the right answers to decide exactly which job you want, but at least you can make changes and pivot to gain the skills and experience for a different field.
TAKE ACTION, DON'T PROCRASTINATE 
For those with six months to go before graduation, coming to this newfound realisation that you're not interested in the field you've prepared for can be daunting. For these students, it may be too late to change course, take extra electives or even do another internship.
So, what can "unprepared" students do in their job search in the final months of university?
One can definitely start from a newfound self-awareness. Start by taking an honest look at yourself. What are you really good at? What are your strengths, skills and competencies? What are one or two things you are really interested in? At NTU, we have career assessment tools to help you understand yourself and suggest jobs that you may be best suited for based on your personality profile.
Next, don't procrastinate. Set your end-goal immediately and ask someone you trust to point you in the right career direction. Or approach a university career consultant who can help you clear your doubts and set career goals.
Don't stress out over finding the perfect job. Your first job is not likely your last job. 
Over the course of your long career, you are also likely to change several jobs. Even if your first job doesn't turn out to be your dream job, what matters more is that you gave it your best shot and gained something out of it.
Last, take control and take action. Actively own your future career. Check out the companies you're interested in and find out what roles they're hiring for today and planning for tomorrow. See if those positions are up your alley and be bold in asking questions.
If there is mutual interest, be confident and grab opportunity with both hands. Just take the plunge. Don't let the fear of performance get to you. Rather, aim to fail fast and recover quickly.
The graduating student at the start of my commentary managed to discover new confidence and direction in the career path he wanted to take, and quickly found a job he grew to love.
So it seems it wasn't too late, but it did involve compressing four years into one afternoon.

Any student who has pulled an all-nighter to finish a term paper will know better than to court such a harrowing experience.
Loh Pui Wah is director of Nanyang Technological University's Career and Attachment Office.