Committee of Privileges will present findings on Raeesah Khan case 'in due course': Tan Chuan Jin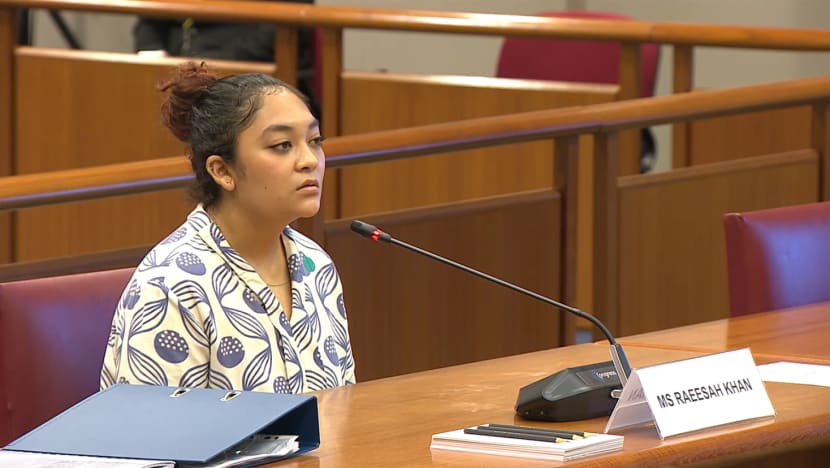 SINGAPORE: The Committee of Privileges has "looked at" the formal complaint against former Workers' Party Member of Parliament (MP) Raeesah Khan's breach of parliamentary privilege and "will be presenting (its) findings and recommendations to Parliament through (its) report in due course".
In a blog entry posted on the Parliament website on Monday (Jan 3), Speaker of the House Tan Chuan Jin said the Committee of Privileges "will thoroughly investigate the complaint to uphold the sanctity and integrity of parliamentary privilege".
"The recent complaint that we looked at – and for which we will be presenting our findings and recommendations to Parliament through our Report in due course – is an important reminder that MPs must not wilfully abuse the immunity and privileges being an MP accords them," he said.
Ms Khan, formerly an MP for Sengkang GRC, resigned in November after she admitted to lying in Parliament about a sexual assault case, which she had claimed was mishandled by the police. She was referred to the committee for breach of parliamentary privilege after her confession.
Mr Tan said in his blog that all MPs enjoy parliamentary privilege, which gives them immunity from prosecution and civil lawsuits for the statements they make in the Chamber so that they may speak freely on matters and issues.
"Nonetheless, the onus also lies with every MP to apply due diligence and responsibility even as we exercise this privilege. Statements made must be based on facts or well-substantiated information," he said.
"The Committee of Privileges thus takes any formal complaint about breaches of Privilege seriously, and I, as the Speaker of Parliament, am the Chair of this SSC (Standing Select Committee)."
The committee has released special reports to Parliament, summarising the key points from evidence given by Ms Khan, as well as involved parties including the leaders of the Workers' Party.