More community nurses join the healthcare sector amid increased need for senior care
Their numbers at some public hospitals have more than doubled compared to five years ago.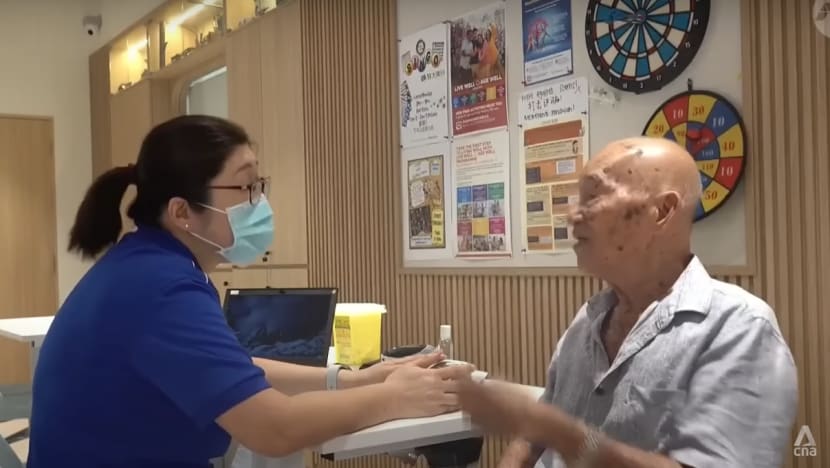 SINGAPORE: Ms Leong Sok Yee has been in the healthcare sector for over 20 years, and made the switch from acute care in a hospital to community nursing six years ago.
The nurse clinician under the community health team at Tan Tock Seng Hospital (TTSH) now cares for seniors in the community. She works at a community health post at an active ageing centre and provides free health check-ups, conducts home visits and crafts care plans.
Among her patients, for instance, is a senior identified by a community partner as she was isolated at home.
Ms Leong, along with a community case manager and centre staff, during a home visit discovered that she had had a few falls and had not been eating well, taking her medications or attending hospital appointments.
The team came up with a care plan that involved the senior going to day care, and she became one of their success stories, said Ms Leong.
Ms Leong said she made the change because she was curious about the community services that can help her and her loved ones as they age.
MORE COMMUNITY NURSES IN HEALTHCARE
She is among a growing number of community nurses in the healthcare sector, with their numbers at some public hospitals now more than double compared to five years ago.
The number of such healthcare professionals under the National University Healthcare System (NUHS), which includes National University Hospital, Ng Teng Fong General Hospital, Alexandra Hospital and Jurong Community Hospital, has increased from 10 in 2017 to about 50 currently.
Tan Tock Seng Hospital has also seen its numbers more than double from about 20 nurses in 2018, while Singapore General Hospital now has 82, up from 34 in 2018.
Singapore has been taking steps to alleviate the strain that a rapidly ageing population will place on its healthcare infrastructure.
Ms Leong is part of the Tan Tock Seng Community Health Team that has more than 60 community health posts and serves about 1 million residents in central Singapore, while NUHS serves residents in the west with 40 such posts.
THE ROLE OF A COMMUNITY NURSE
Community nurses look after the care needs of a range of people, from those who are well to those at the end of life, said Ms Sam Pei Fen, assistant director of community nursing at NUHS Regional Health System Office.
For those who are well, the focus is on preventative interventions. They also work with people with existing chronic diseases, and provide them easier access to healthcare as the health posts set up by NUHS are nearer to them.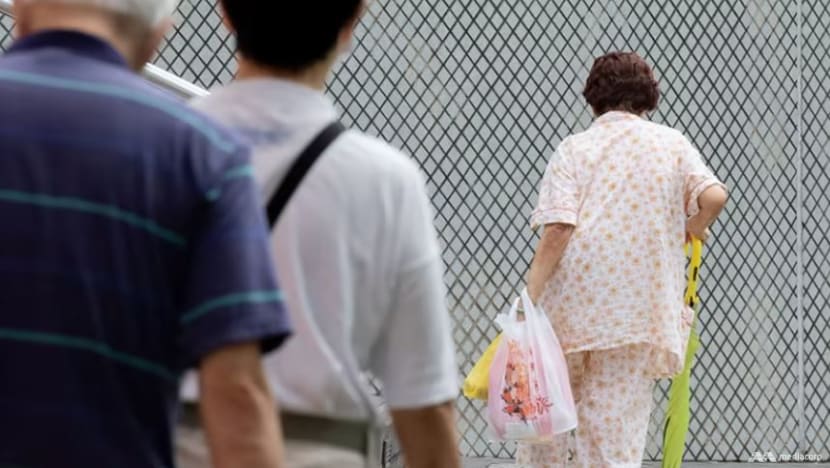 She added that the nurses do basic health assessments for patients flagged by social partners and come up with a holistic care plan for them. A lot of collaboration with partners is required, and care goes beyond health, she said, adding that the care delivery model cannot depend on just nurses.
"It's very challenging that … care is not only about the health aspect, there are also social aspects," she said, adding that care coordinators help with coming up with a plan for the residents.
NEED FOR INDEPENDENCE
She added that in a community setting, nurses have to exercise a lot of independent clinic judgment and have to be highly skilled in assessing and determining a patient's care needs.
This is opposed to being in an acute hospital setting, which is a "very structured" environment, she said.
"The doctors are there, people are there, so you can rely on somebody. But in the community, I rely on myself and my community partners to get a care plan and to get things moving for the seniors," she said.
Ms Leong also said that being a community nurse takes several skills on top of years of experience.
"As a community nurse, you need to be brave. You need to be very independent. You need to have a lot of communication skills. You need to be not afraid to talk to people," she said.
The experience, skills and independence the role requires may act as a barrier to the community nursing industry, said Ms Ng Woei Kian, assistant director of nursing in TTSH's community health team.
"Generally, our current nurses who join us …  do have a certain number of years of experience - because that needs to be built up."
However, Ms Ng says she has seen increased interest from those looking to make the switch to community care.