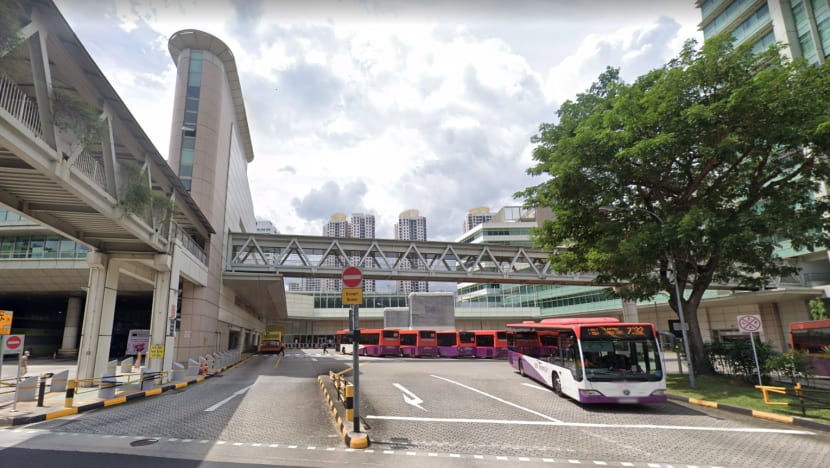 SINGAPORE: A total of 34 bus captains from Toa Payoh and Punggol bus interchanges have recently tested positive for COVID-19, said the Land Transport Authority (LTA) on Friday (Aug 27).
These bus captains are part of two new COVID-19 clusters linked to staff members at Punggol and Toa Payoh bus interchanges reported by the Ministry of Health in its daily update on Thursday.
Twenty-five of the bus captains work at Toa Payoh bus interchange, while the other nine work at Punggol bus interchange.
All except one bus captain have been fully vaccinated, said an LTA spokesperson in response to CNA's queries, adding that most of them are "asymptomatic or showing only mild symptoms".
LTA said most of the cases were detected through proactive antigen rapid test by the public transport operators - Go Ahead Singapore at Punggol and SBS Transit at Toa Payoh.
"MOH will be facilitating additional community surveillance testing for all staff and contractors who were recently at the interchanges," said LTA.
"We are working with the operators to minimise impact on bus operations. Deep cleaning and disinfection have also been carried out at the two bus interchanges as well as on all affected buses and facilities," added LTA.
The authority said the operators will continue to maintain their "stepped-up cleaning and disinfection regimes".
They will also be taking additional precautions for "mask-off activities for workers", including ensuring workers take their meals and smoke breaks alone.
 
"We are monitoring the situation closely and will work with the PTOs (public transport operators) to make further adjustments where necessary."