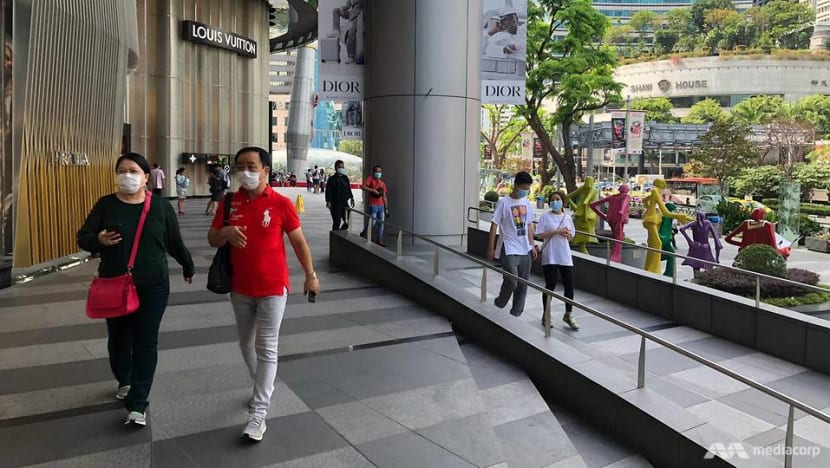 SINGAPORE: Singapore reported three new locally transmitted COVID-19 infections as of noon on Friday (Jul 2), including one with no links to previous cases.
This is the first unlinked local infection in five days. 
The two cases that were linked were detected through surveillance testing, the Ministry of Health (MOH) said.
One of the new cases was linked to the cluster at 105 Henderson Crescent, which now has a total of 18 infections.
A cluster involving Hong Ye Group cleaners was closed after no more cases were linked to it for the past 28 days, added MOH. The cluster was first identified on May 26.
There are currently 28 active clusters in Singapore, with between three and 93 infections.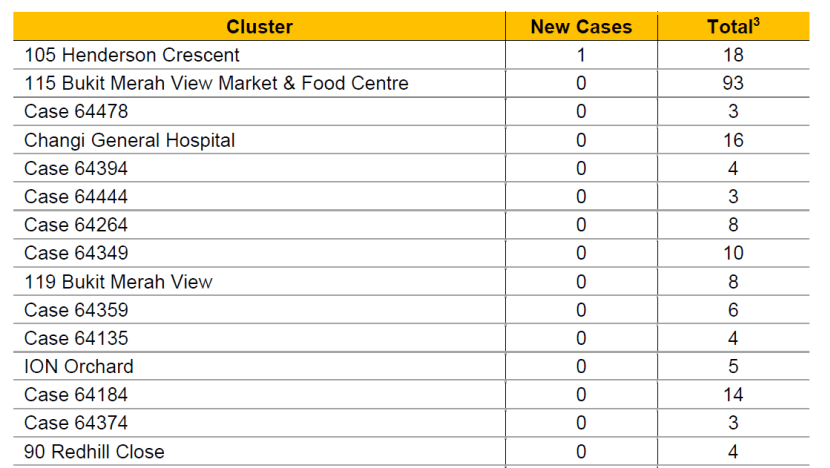 There were also seven imported cases, all of which had been placed on stay-home notice or isolated. Four were detected upon arrival in Singapore, while three tested positive for the virus during stay-home notice or isolation.

No new infections were reported in migrant worker dormitories.
In all, Singapore reported 10 new COVID-19 cases on Friday.

CASES IN HOSPITAL
A total of 119 cases are currently warded in hospital. Nine of them are cases of serious illness requiring oxygen supplementation, while two are in critical condition in the intensive care unit (ICU).
This is the second day in a row that the number of cases in critical condition has dropped.
Over the past 28 days, there were 24 local cases that required oxygen supplementation, were admitted to the ICU or died. Of these, 21 were unvaccinated while three were partially vaccinated.
Singapore has administered 5,551,613 doses of COVID-19 vaccine under the national vaccination programme as of Thursday. More than 2.1 million people are fully vaccinated.
Seven more private clinics have been selected to administer the Sinovac vaccine, MOH announced separately on Friday. There are now 31 clinics allowed to offer the vaccine under the Special Access Route.

The seven clinics will not take in new appointments, but will help in "clearing the appointment lists" from the initial 24 clinics selected, said MOH.

The Sinovac vaccine is not part of the national vaccination programme.
As of Friday, Singapore has reported a total of 62,599 cases and 36 deaths from COVID-19.
Download our app or subscribe to our Telegram channel for the latest updates on the coronavirus outbreak: https://cna.asia/telegram