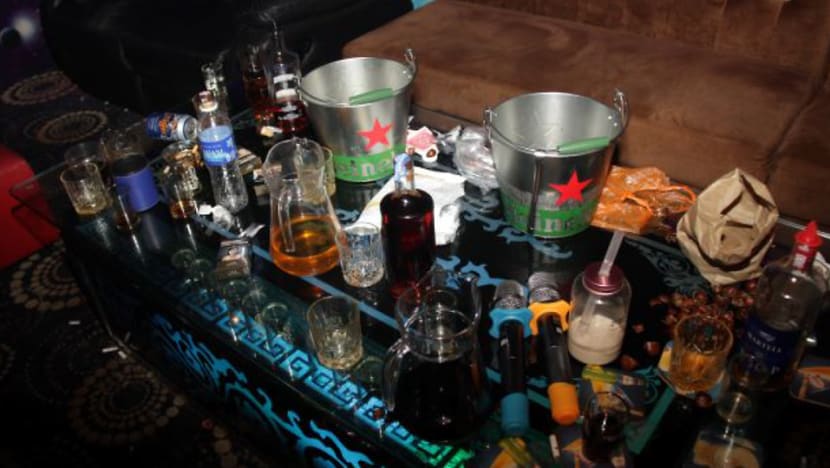 SINGAPORE: A month after authorities introduced tighter measures as a condition for nightspots operating as food outlets to reopen, more than 20 such establishments have been given the go-ahead to resume operations.
In response to queries from CNA, the Ministry of Sustainability and the Environment (MSE) on Tuesday (Sep 7) said that as of Aug 30, it had approved the reopening of these outlets that have pivoted to food and beverage operations.
"These establishments have implemented the additional Safe Management Measures (SMMs), passed inspections, and received a conditional permit from MTI to resume operations," said MSE.
"Establishments that do not pass inspections are not allowed to reopen until they pass a later inspection, which they may apply for when they are ready."
In July, the emergence of a COVID-19 cluster linked to former KTV lounges and nightclubs led to a two-week shutdown of more than 400 pivoted nightspots.
All employees of such establishments were told to undergo a one-time polymerase chain reaction test and the nightspots had to receive approval from the authorities before being allowed to reopen.
Another condition that these pivoted nightspots had to meet before being allowed to reopen: Only the main hall was to be used for F&B operations. All private rooms were to be locked and not to be used for "any purpose".
Blackout windows or opaque doors were also not allowed to be used along the perimeter of the outlet, with the interior to be made "clearly visible" to people outside.
Upon the resumption of operations, all employees would also have to undergo fast and easy testing at a Health Promotion Board Quick Test Centre every seven days. 
SafeEntry Gateway would also have to be implemented at the entrance and exit of the premises, while prevailing licensing conditions were to be complied with.
As of Monday, data from the Health Ministry showed that there were 253 cases in the KTV COVID-19 cluster.