Affected NKF patients to undergo dialysis at MOH-designated centre, after emergence of new COVID-19 cluster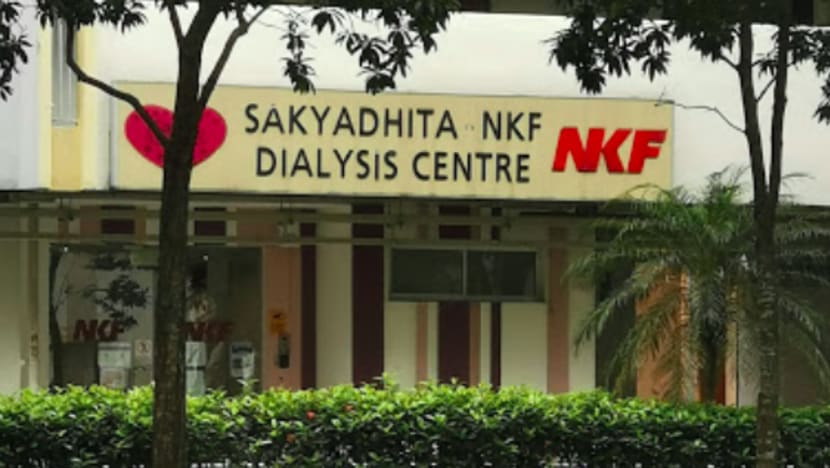 SINGAPORE: Patients affected by the emergence of a new cluster of three COVID-19 cases at the National Kidney Foundation (NKF) dialysis centre at Block 19 Upper Boon Keng Road, will go to a Ministry of Health (MOH) designated dialysis centre to receive dialysis treatment during their quarantine period.
Responding to media queries, NKF on Tuesday (Aug 10) said that "affected shift patients", as well as frontline staff at the Sakyadhita-NFK Dialysis Centre, have already been placed under quarantine. 
On Monday, MOH reported a new cluster at the dialysis centre. In an update the following day, NKF said that all three cases tied to the cluster are NKF patients and are currently receiving medical care at the hospital.
"They are in stable condition and none are in the intensive care unit (ICU)," it said.
NKF has also activated and deployed its COVID Emergency Response Team to the affected dialysis centre to ensure its continuity of care, and minimise disruption and further movement.
Deep cleaning and disinfection of the centre were carried out on Aug 7, it added.
Dialysis patients need to continue with their treatment three times a week regardless of the circumstances, NKF said. 
"NKF will continue to monitor the situation 24/7 and calibrate our measures accordingly to ensure that our patients can continue to receive safe and uninterrupted dialysis treatment, which is of topmost priority," it added.
"During this difficult period, NKF will be providing all possible support and assistance to the patients and their families."
NKF added that it is working closely with MOH to ensure that necessary safety and precautionary measures are taken to curb further transmission.