Technical glitch caused longer wait time at some COVID-19 screening centres over the weekend: HPB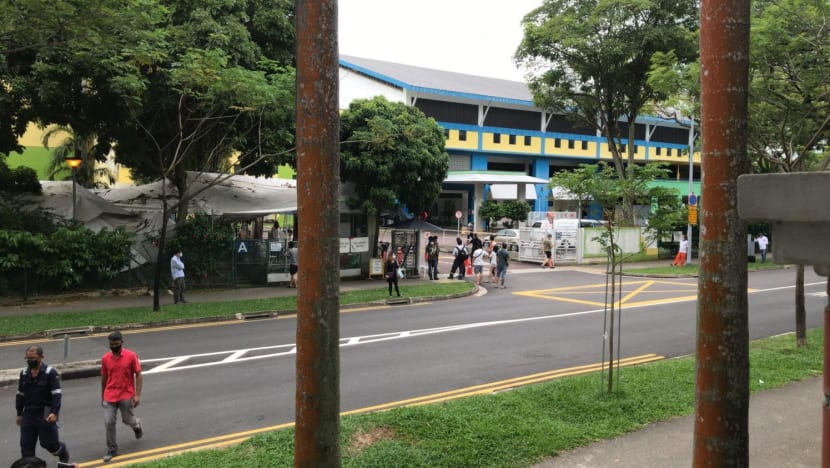 SINGAPORE: A technical glitch in the swab registration system resulted in longer waiting times at some COVID-19 regional screening centres over the weekend, said the Health Promotion Board (HPB) on Thursday (Oct 7).
The glitch caused "intermittent system-wide outages" from Oct 1 to 3, said HPB, adding that each outage lasted from a few minutes to up to 30 minutes.
The agency was responding to queries CNA put in on Oct 1. 
A CNA reader who was at the screening centre at the former Da Qiao Primary School on Oct 1 said he was told that the wait time would be two-and-a-half hours.
"Workers who are supposed to do their RRT (rostered routine testing) were turned away even when told that without the swab results they cannot work," said the reader, who did not want to be named. 
"People were getting turned away at the gate, saying the entire Singapore's swab registration system is down."
HPB said that it manually registered individuals during the affected period. 
"Where necessary, we switched to manual registration to minimise impact on operations and ensure that all our clients were able to complete their swab tests," said the agency.
"The issue has since been resolved and we will continue to run additional system tests to minimise the risk of future technical glitches."
Da Qiao Primary School is one of five regional screening centres, according to the Health Ministry's website.
Separately, a long queue was reported on Thursday at another screening centre at the former Bishan Park Secondary School in Sin Ming.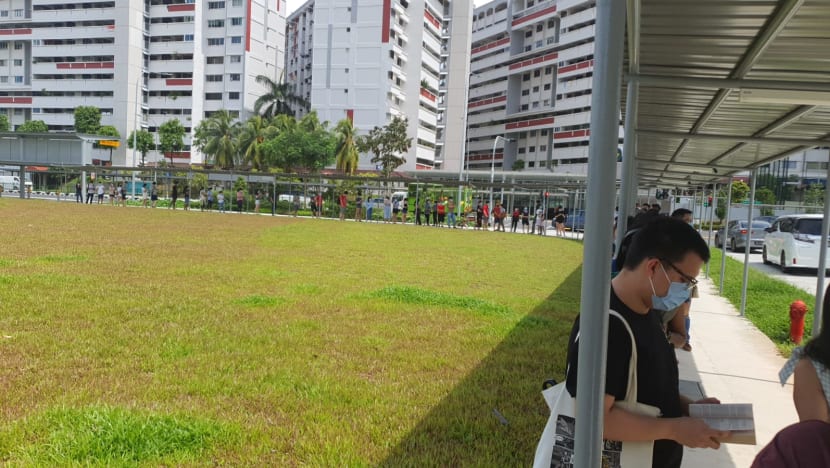 CNA reader Ray Lee said that when he arrived in the area at about 2pm, there was a "super long queue" that stretched from the screening centre to the exit of an MRT station along the main road.
He was scheduled for a polymerase chain reaction (PCR) test at 2.15pm.
"Many people in the queue got their appointment at the same timing as me. Some are on quarantine while some are (there for) routine screening for construction sector workers," said Mr Lee.
He also raised concerns about the risk of COVID-19 transmission while waiting in line. 
CNA has sought more information from HPB about the situation on Thursday.
This story came from a reader tip-off. If you would like to send in information, photos or videos about something newsworthy, submit your news tips on CNA Eyewitness.