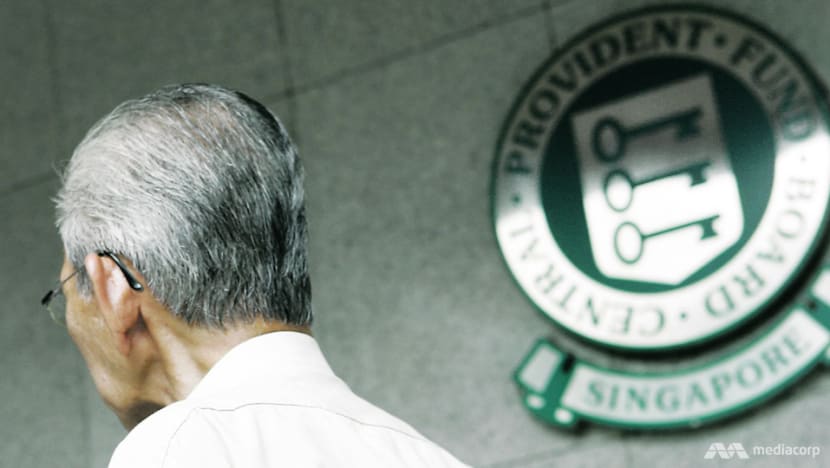 SINGAPORE: About six in 10 people who were eligible to make withdrawals from their Central Provident Fund (CPF) did so upon turning 55.

These were the findings from a longitudinal study on the retirement and healthcare needs of Singapore residents, the first two waves of which were carried out in 2014 and 2016.
A subset of the respondents, totalling 7,200 people who are CPF members aged between 55 and 70, were asked if they had made cash withdrawals from CPF after turning 55 years old.

About four in 10 respondents said they did not make any cash withdrawals after turning 55.

"A sizeable proportion did not make withdrawals after turning 55 years old, hence allowing their funds to continue earning higher CPF interest rates compared to bank savings deposit rates," the CPF Board said.

According to the CPF Board, those who withdrew from their CPF funds - 58 per cent of members - took out a median amount of S$9,000. The average amount withdrawn was S$33,000.
More than half of those who withdrew the money deposited it in a bank or finance company, said the CPF Board.
The median amount deposited was about S$8,000, added the board.
This trend of leaving withdrawals in bank savings accounts could "indicate a desire for liquidity" in the older cohorts as members could only make one withdrawal a year prior to 2014, the CPF Board said.

CPF withdrawal rules have since relaxed and members can receive their withdrawals within a day through PayNow.
Forty per cent of those who withdrew funds said they used the money for immediate needs like household expenses and loan repayments.
The board noted that respondents in this group had more children on average or reported poorer health as compared to the rest of the people polled. Some had used the funds for their children's education expenses.
"A relatively higher proportion of members in this group also reported poorer health status, with some indicating that the funds withdrawn had been used to pay for medical expenses," the board said.
The survey also revealed that about 16 per cent of CPF withdrawals was used on big-ticket items like overseas trips or home renovations. However, it was noted that a larger proportion of the respondents in this group were employed at the time of the survey.

Some of them could have viewed the accessibility to their CPF funds as "a source of additional funds to spend on big-ticket items to benefit themselves and their family", the board said.