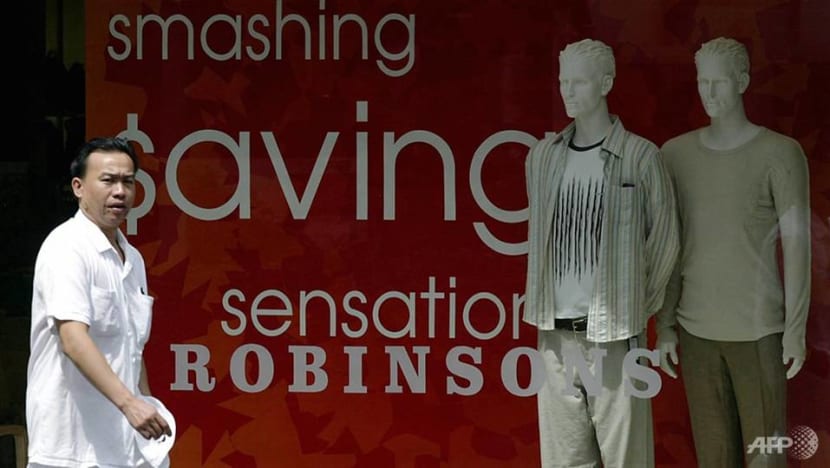 SINGAPORE: In its 162 years of operations in Singapore, department store Robinsons survived bombings, a three-year closure during the Japanese occupation and a massive fire that burned down its S$21 million premises in Raffles Place. 

But on Friday (Oct 30), Robinsons announced it was closing its last two outlets here at The Heeren and Raffles City Shopping Centre, joining the likes of Sogo, Daimaru and John Little in a list of department stores that have shuttered over the years. 

Just two months earlier, it closed its seven-year-old, 85,000 sq ft outlet at Jem shopping mall.  
The venerable retailer – which was acquired by Dubai-based Al-Futtaim Group for S$600 million in 2008 – cited weak consumer demand as one of the reasons for its closure. It also described the business model of department stores as "outdated".

The department store format as a one-stop shop for fashion, household products and other items has lost its appeal, said Singapore Management University associate professor of marketing education Seshan Ramaswami. 
"The growth of e-commerce is one major cause of the decline, as many e-commerce sites can serve as that one-stop shopping destination on a 24/7 basis without the costs associated with hiring sales staff and renting prime space," he told CNA.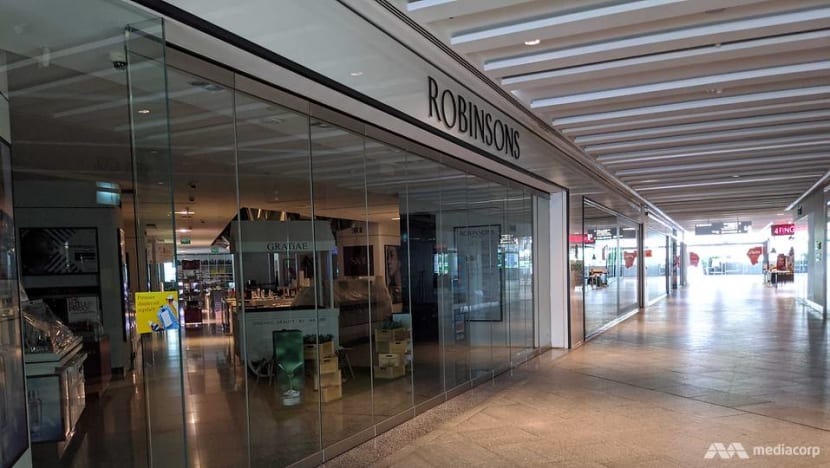 "Brick-and-mortar retailing is also somewhat of a real estate business – and making every square foot pay off in sales, while paying high rents and maintaining an uncluttered ambience is not easy for these sprawling department stores," Dr Ramaswami said.
The COVID-19 pandemic has only hastened their decline, he added.
Retail rental in Singapore is unlikely to ever come down due to its being tied to real estate investment trusts (REITs), said Singapore Polytechnic School of Business senior lecturer Amos Tan. 
It might only be a matter of time before more department stores join Robinsons, he said.  

In August, Japanese department store chain Isetan recorded a net loss of S$317,000 for the quarter ending Jun 30, compared with a net profit of S$1.6 million during the same period last year.
Dr Ramaswami noted the Orchard Road shopping belt as well as other tourist-oriented malls like Marina Bay Sands have been particularly affected by COVID-19, due to both fewer local visitors and no tourist traffic. 

It does not help that some of Singapore's major sources of tourists – such as China, Indonesia and India – are now less keen on Singapore as a shopping destination, Dr Ramaswami said.
"The domestic retail scene in all those countries has improved dramatically in the last two decades, both online and physical formats," he added. 
Commenting on Robinsons' closure last week, Minister for Manpower Josephine Teo noted that many feel a sense of loss at the closure of a long-standing retail institution. But for the younger generation, e-commerce platforms such as Shopee and Lazada have become the equivalent of department stores, she said. 

In this vein, Robinsons had earlier this year set up shop on Lazada's LazMall platform. 

But it may not simply be a matter of establishing an online presence for department stores, said Singapore Polytechnic's Mr Tan. Online consumers tend to be more utilitarian in prioritising price over intangibles like brand history, he said. 
"All these e-marketplaces allow you to compare prices, and that is one of the core behaviours of consumers today," he said.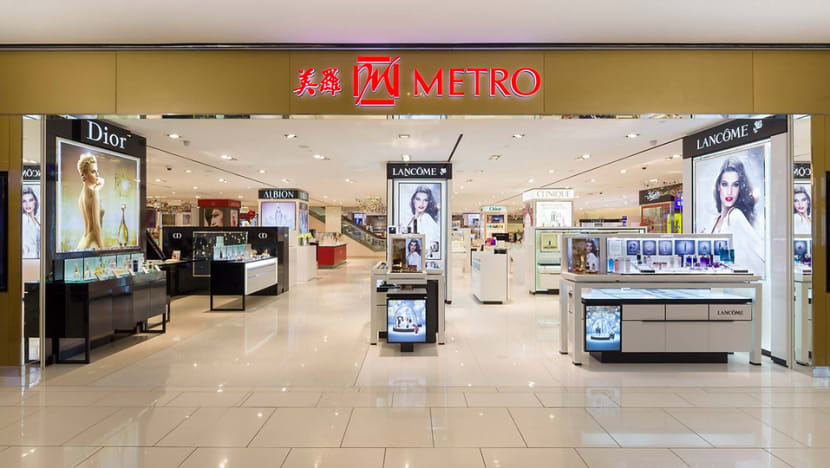 In order to entice customers, brick-and-mortar retailers going online have to enhance the overall shopping experience so buyers look beyond just dollars and cents, Mr Tan said. 
This is more sustainable than competing on price, he said. "There's only one direction if you were to go into a price war, and that is southwards." 
Yet there is still a demand for physical retail, said National University of Singapore (NUS) Business School's Associate Professor Ang Swee Hoon. E-commerce giants Amazon and Alibaba, which made billions through online shopping, have in recent years set up their own physical stores, she noted. 
"So while more people are buying online, there's something to be said about offline shopping. People will still shop offline because the experience is different and it allows them to get out of their home to socialise," she said. 
Associate Professor Lawrence Loh, also from NUS Business School, said "radical transformation" is needed to save department stores which have reached a point of no return after bleeding revenues for the past several years. 
"It's a persistent perennial lesson for all retail outlets, big and small – the tiny window for change is now or never."