E-scooter rider who landed woman in coma in accident given detention order, community service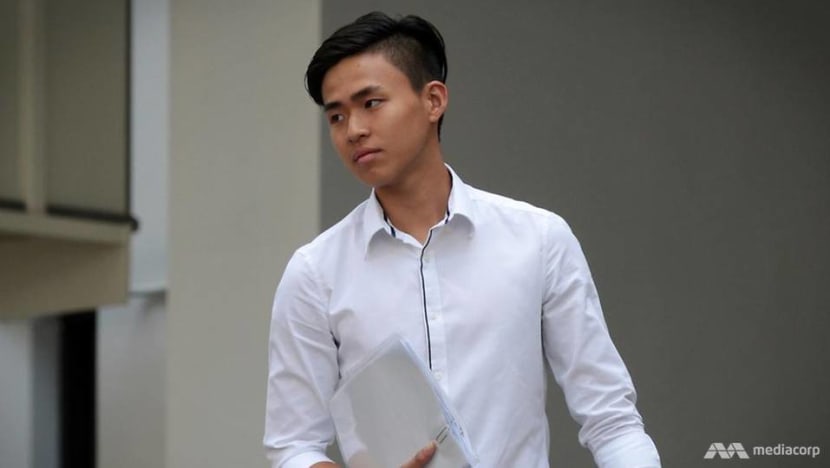 SINGAPORE: A 19-year-old electric scooter rider who collided into a pedestrian, leaving her with brain injuries and in a coma, was given a short detention order and community service on Tuesday (Jul 17).
Nicholas Ting Nai Jie was riding his 14kg e-scooter, with his girlfriend as a pillion rider, on the footpath along Pasir Ris Drive 1 towards Pasir Ris Drive 12 on the morning of Sep 17, 2016.
His speed when approaching a bus stop near Block 541, Pasir Ris Street 51, was about 14kmh to 15kmh, and he did not slow down, court documents said.
He also did not sound the horn on his device to alert pedestrians and commuters that he was approaching.
At this point, housewife Ang Liu Kiow, 55, stepped out from the bus stop onto the footpath. Ting applied his brakes but collided into her. His girlfriend managed to jump off just before the collision.
Ting hit Madam Ang on her left side. She fell and hit her head on the ground and vomited yellowish fluid. 
Ting called the police for help and Madam Ang was taken to Changi General Hospital, losing consciousness in the ambulance on the way.
She was found to be bleeding in the brain and was placed on life support, undergoing emergency craniotomy surgery.
She awoke from her coma the following month and was discharged, but still requires physiotherapy, occupational therapy and speech therapy and now has language impairment and poor working memory.
The prosecution on Tuesday asked the judge to impose a short detention order as well as 140 hours of community service.
However, the defence asked for only community service, saying that it was a "most unfortunate incident" without "any recklessness or intention on his part". He added that the accused has expressed his utmost regret, and has a good future ahead of him.
District Judge Eddy Tham imposed a short detention order of 14 days, which he said will mean Ting will have no criminal record. He will be detained in prison.
The judge also ordered the polytechnic student to perform 100 hours of community service within 12 months, saying that the order "Will give the accused a chance to pay back to society".
For causing grievous hurt with a negligent act, Ting could have been jailed for up to two years and fined up to S$5,000.
In another case involving an e-scooter earlier this year, a woman had been knocked down by a man riding an e-scooter along Bedok Reservoir Road. The woman sustained head injuries as a result of the accident, and was admitted to the intensive care unit at Changi General Hospital.