Eco-friendly 'tiny houses' on Lazarus Island to be open for public bookings in May
As of Wednesday (Mar 8), more than 600 people have registered online to secure an early-bird discount.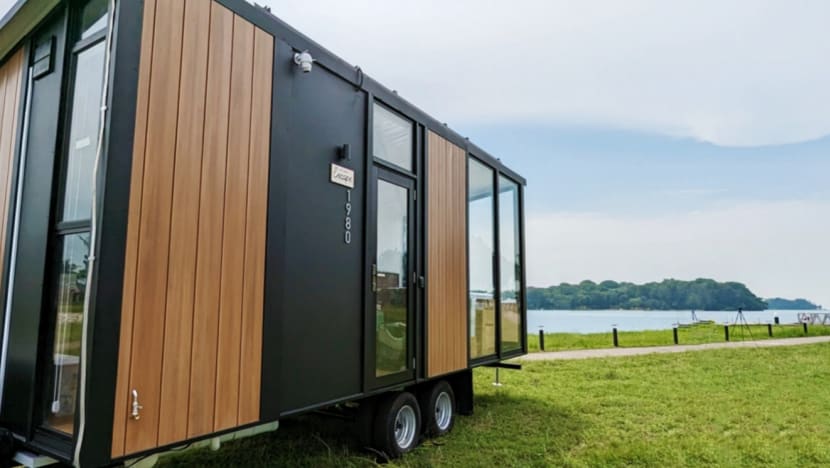 SINGAPORE: Those looking forward to a staycation in the new eco-friendly "tiny houses" on Lazarus Island will be able to place their bookings from May.
Rates for the five standalone units – each between 150 and 170 sq ft in size – will be announced towards the end of next month, said operator Big Tiny. 
As of Wednesday (Mar 8), more than 600 people have registered online to secure an early-bird discount.
The early-bird promotional rates for each unit will start from S$199 (US$147) a night, Big Tiny's co-founder Jeff Yeo told CNA on Thursday.
The company said it is already in the "final stages" of preparation and the accommodation will be ready by April, as previously announced. 
Big Tiny will be accommodating its corporate partners and clients, as well as the media and employees in the initial phase before accepting bookings from the public in May.
It was announced last week that Lazarus Island – a 47-hectare island located off Singapore's southern coast – will have its first accommodation as part of its transformation into an eco-tourist destination.
Called Tiny Away Escape @ Lazarus Island, the five units will be fitted with several green features, such as solar panels and a biodigester that can turn food waste into compost within 24 hours.
Mr Yeo said one of these units will be the very first house that Big Tiny started its business with back in 2017.
This 150 sq ft unit will come with a queen-sized bed for two, a fully-equipped kitchen, air-conditioning and a hot-water shower.
The remaining four units will be "brand new" models designed by the company. With a slightly bigger interior space of about 170 sq ft, they will have an additional sofa bed for two children and floor-to-ceiling windows that offer a 180-degree view of the sea.
Two out of the five units will be pet-friendly.
Guests can also look forward to different interior designs for each unit, ranging from retro and industrial to British colonial, to reflect "the different eras of Singapore".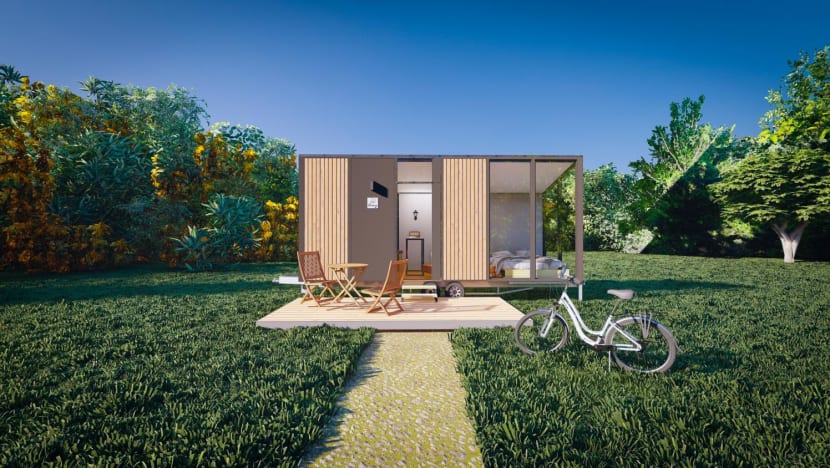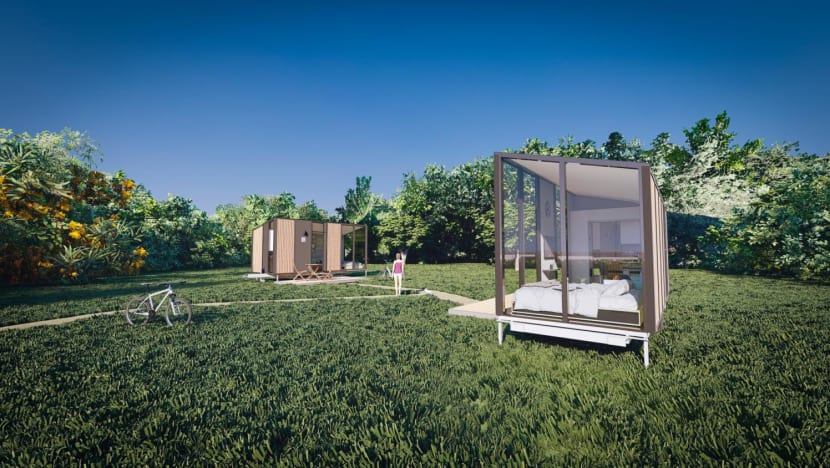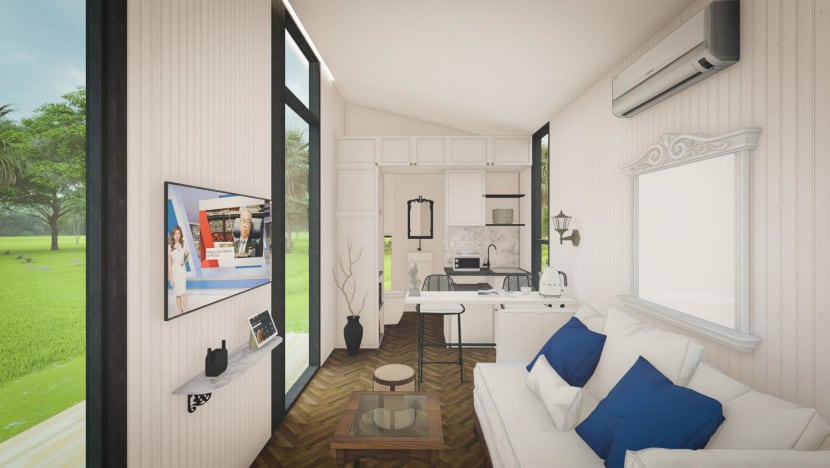 'TINY HOUSES'
Big Tiny describes itself as the first company in Singapore to integrate eco-tourism with the concept of "tiny houses" – an international movement that advocates living simply in small and eco-friendly homes.
The firm has been designing compact homes on wheels and placing them in scenic, rural settings across eight countries, including Australia and Italy. 
The units being set up on Lazarus Island mark the firm's market debut in Singapore, and the "positive" response has been a pleasant surprise, said Mr Yeo.
"We hope to encourage more city dwellers to take (their) very first step to discovering and re-connecting with nature and not having to sacrifice the usual comforts that we are so accustomed to with our five unique tiny house accommodation spaces," he told CNA.
The accommodation is the first in a series of new initiatives that the Sentosa Development Corporation has in mind for Lazarus Island and other Southern Islands.
The plan is to transform Lazarus Island into a "light touch" destination over the next three years, said Minister of State for Trade and Industry Alvin Tan as he made the announcement in Parliament last week.
Apart from the "tiny houses", the island will see other new amenities and attractions such as a convenience store, overnight glamping experiences and non-motorised water activities launched in phases around June.