2,336 emergency cases attended to through SCDF's community response app last year
An update to the myResponder app will widen the alert radius from 400m to a maximum of 1.5km, and let users choose to respond either on foot or vehicle.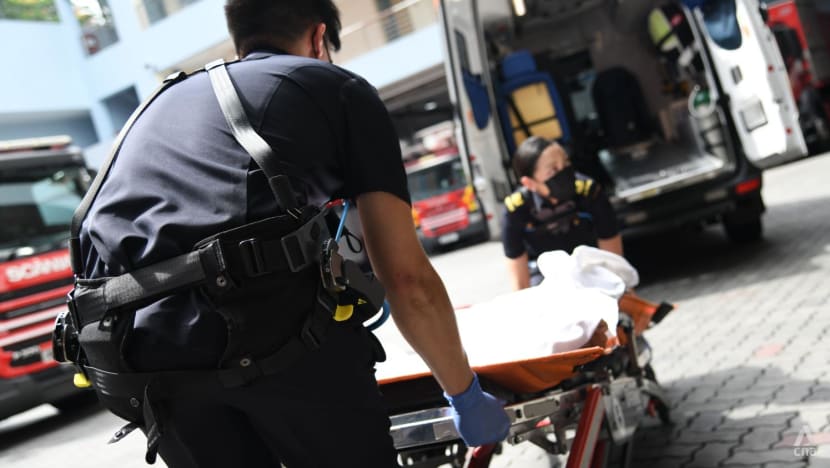 SINGAPORE: Community heroes here responded to a total of 2,336 emergencies through the Singapore Civil Defence Force's (SCDF) myResponder app last year.
Notably, more than 40 lives have been saved in cases attended through the community response app since it was launched in 2015, an SCDF spokesperson told CNA.
The app will be updated at the end of this year to include new features such as a wider alert range and a video call function, the spokesperson said.
The myResponder app serves to notify the more than 130,000 registered community first responders of emergencies occurring within their vicinity so they can intervene swiftly.
These include cardiac arrests and minor fires happening within a 400m radius.
The "Call 995" button in the app also lets users send their location to the SCDF's operations centre, so that emergency resources can be deployed to the scene more quickly.
THE GREATEST SATISFACTION
One such community first responder, 48-year-old Daniel Lim, helped to save a cardiac arrest victim in May last year.
The former security system analyst was out on a regular Sunday morning, when he received a notification on the app at about 11.15am, alerting him to a suspected cardiac arrest case nearby.
Using an automated external defibrillator (AED), Mr Lim helped to resuscitate the victim while waiting for the SCDF rescue team to arrive.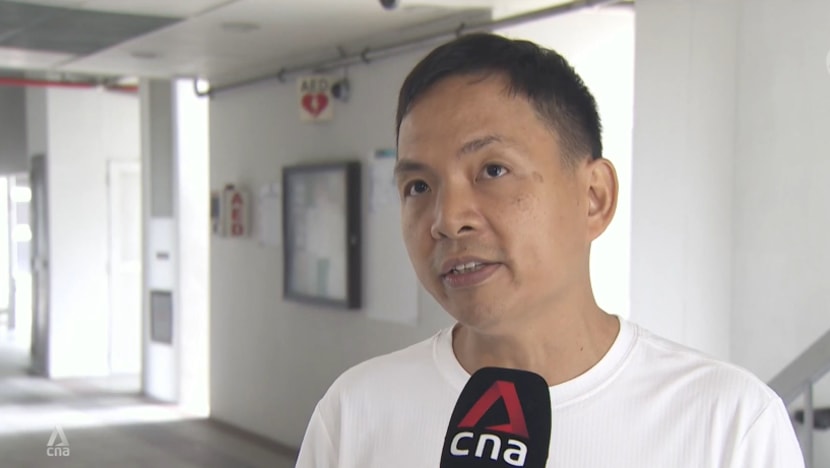 The victim, a man in his 50s, survived due to their collective efforts, and Mr Lim received a community award for playing his part.
"I think the greatest satisfaction is that I managed to bring hope and smiles to the affected family members," he told CNA.
NEW FEATURES
To further improve the public's emergency response capabilities, the SCDF will update the app with new features at the end of this year. 
Its Volunteer and Community Partnership Department's director Wesley Lim said the force is working on "myResponder 2.0", which will widen the alert radius from 400m to a maximum of 1.5km, and let users select their mode of response, either on foot or vehicle.
"In addition, a video call function will be added, so that the SCDF operations centre can have a live view of the situation, and if needed, provide live guidance on how to perform CPR (cardiopulmonary resuscitation)," he said.
"These enhancements to the myResponder application are targeted to roll out from end-2023."
One fire safety expert said that even more features can be introduced to help community first responders who may fumble during an emergency.
Fire safety contractor Fiready's general manager Mak Ka Weng suggested that one such feature could be an audio prompt for users to press a button on the app, which then activates step-by-step instructions on how to use a fire extinguisher or an AED.
Beyond the myResponder app, the Home Affairs Ministry has announced that it is planning to install a fire extinguisher at the ground floor of every two blocks of HDB flats.
The move will benefit 1.1 million HDB households over the next five years. 
Minister of State for Home Affairs Muhammad Faishal Ibrahim said in Parliament in September last year, that the extinguishers will be placed at lift lobbies and be maintained by the SCDF.
He added that the SCDF educates residents on the use of fire extinguishers through public engagement programmes.