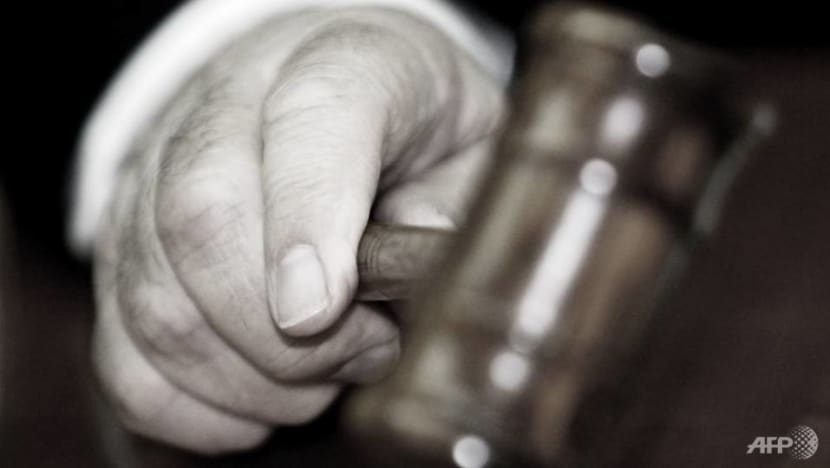 SINGAPORE: A former senior vice-president of HSBC Bank was sentenced to 10-and-a-half years' jail on Friday (Jun 29) for cheating five female victims, who are her relatives and their friends, out of S$5.2 million over a period of 12 years.
Emeline Tang Wei Leng, 40, was employed by HSBC between 2004 and 2012, where she started as a relationship manager and rose through the ranks.
In 2003, Tang had financial issues and found out that a distant relative of hers had come into some money after selling property. She devised a plan to cheat the 79-year-old.
Tang told her relative that there was a promotional plan for fixed deposits with HSBC which offer a higher interest rate than other banks and said she could help open such an account for her.
Tang knew that there was no such plan. Her relative, who was interested in the non-existent plan, agreed to open an account and was persuaded to issue a cash cheque instead of cheques payable to HSBC.
The other four victims - three of them Tang's relatives aged 69, 79 and 45 - found out about the plan and gave money to Tang in order to open similar accounts. The last victim, 81, was a friend of two of the other victims.
Between 2003 and 2015, whenever Tang ran into financial difficulties, she would ask the victims for money, purportedly to invest in other fixed deposit plans. She continued to deceive them into thinking she was still at HSBC even after she resigned in 2012.
Initially, Tang deposited the funds from the victims into her HSBC account. However, she took to encashing the cheques and keeping the money at home in order not to arouse the bank's suspicions.
She exchanged part of the money for gambling chips at Marina Bay Sands and Resorts World Sentosa casinos, including S$600,000 worth of chips at the latter.
The scam was exposed in January 2015 when some of the victims asked to withdraw funds from their fixed deposit plans. When Tang did not meet the victims, they asked HSBC about their "investments" and were told they did not have any with the bank.
She faced 34 charges including cheating, forgery and dealing with the benefits of criminal behaviour. Another 223 related charges were taken into consideration.
Deputy Public Prosecutor Haniza Abnass asked for a sentence of at least 10 years' jail, saying Tang had targeted vulnerable elderly victims who could no longer work to recoup the money, which was "essentially their life savings".
She pointed at the planning and premeditation evident in the forged documents Tang prepared, including the use of the HSBC logo.
She added that there was an abuse of trust as four of the victims were Tang's relatives - one was the aunt of Tang's husband, another was her sister-in-law and the other two distant relatives.
Tang had returned about S$800,000 to the victims before investigations began, but the prosecutor urged the judge not to take this as a show of remorse as they were meant to be "investment returns" to perpetuate the scam.
The defence asked for eight years' jail, saying that Tang was in an "emotionally abusive" relationship with her husband, who amassed gambling debts that she paid for, along with her father's medical fees.
"She is remorseful and has learnt her lesson," said the defence. "She has lost her family and her husband." Tang and her husband divorced last year.
District Judge Hamidah Ibrahim in her sentencing said Tang's victims "have been so devastated that I don't see how they'll ever recover".
For each cheating charge, Tang could have been sentenced to a maximum of 10 years' jail and fined.