Parliament passes Bill to improve enforcement of maintenance payments in family justice cases
Information-gathering powers are a "game changer" that will allow Maintenance Enforcement Officers to distinguish between those who cannot pay and those who refuse to pay maintenance, says Law and Home Affairs Minister K Shanmugam.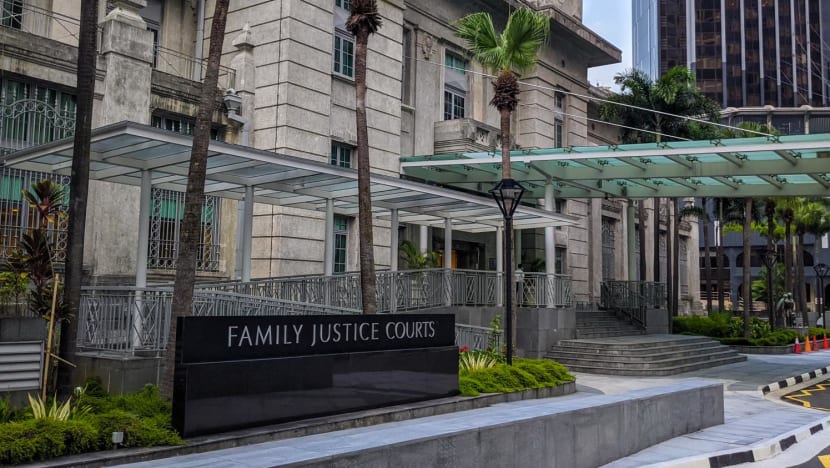 SINGAPORE: Parliament on Monday (May 8) passed amendments to several pieces of legislation aimed at improving the enforcement of maintenance payments and reducing acrimony in divorce cases.
The Family Justice Courts can order parties to make maintenance payments to wives, children, incapacitated husbands and parents. Enforcement kicks in when parties do not comply with these orders.
Cases of non-compliance have been "fairly high", Law and Home Affairs Minister K Shanmugam told parliament.
From 2017 to 2019, an annual average of 2,700 enforcement applications were made. Fifteen to 20 per cent of applications to enforce Women's Charter maintenance orders were repeat applications made in the same year, with some applicants making three to four applications to enforce the same maintenance order in a year.
The Family Justice Reform Bill establishes a new Maintenance Enforcement Process that will be carried out by Maintenance Enforcement Officers (MEOs).
MEOs will have the power to obtain information about parties' assets and means directly from entities including government agencies like the Central Provident Fund Board and Housing and Development Board, as well as banks and The Central Depository.
This is a "game changer" that will allow the court to better distinguish between respondents who cannot pay and those who refuse to pay, Mr Shanmugam said.
"This power will be subject to safeguards, including restrictions on the use of information obtained by MEOs, and in some cases, requiring MEOs to obtain a court order when seeking information from third parties," he added.
To strengthen deterrence, the Bill also provides for the court to issue a Show-Payment Order specifying a term of imprisonment if the respondent fails to show proof of payment.
The Bill also covers other amendments to strengthen elements of "therapeutic justice" in family justice proceedings, make them simpler and more efficient and ensure fair outcomes.
THE ROLE AND POWERS OF MEOS
A total of 13 Members of Parliament (MPs) rose to speak on the Bill. They welcomed the stronger enforcement of maintenance orders under the Bill but some sought clarifications on the role and powers of MEOs. 
MP Murali Pillai (PAP-Bukit Batok) asked why the MEOs would be appointed by the executive branch of the government rather than the judiciary. 
He likened the powers of MEOs to the "quasi-judicial powers" of Maintenance Record Officers from the Family Justice Court, who are able to conduct interviews and obtain documents.
It is "less of an issue" for an officer of the court to be assisting the court, he said. 
"As there is an important shift of responsibility from the judiciary to the executive that is being proposed, it is incumbent for the executive arm of the government to explain the reason for assuming this responsibility clearly."
Responding to this, Senior Parliamentary Secretary for Law Rahayu Mahzam said it was "preferable" for MEOs to be independent of the court, as the court will make the final decision if parties fail to settle even after the MEOs have carried out their processes. 
MPs Louis Ng (PAP-Nee Soon), Melvin Yong (PAP-Radin Mas) and Zhulkarnain Abdul Rahim (PAP-Chua Chu Kang) asked what training MEOs would undergo to assess the relevant documents and financial positions, and to understand their own powers.
Ms Rahayu said that details relating to the recruitment and sourcing of MEOs will be worked out, with a multidisciplinary team that has knowledge and skills in different areas to be hired. 
Mr Ng also asked what the MEO's report would set out and whether it would be provided to both parties. 
Similarly, MP Dennis Tan (WP-Hougang) observed that it was not a requirement for the full report to be provided to both applicant and respondent.
This is "unusual" in civil legal processes where such documents are traditionally required to be disclosed to all parties, he said. 
Disclosing the report will be fair to both parties and may also deter the respondent from trying to hide his financial status, added Mr Tan.
In her reply, Ms Rahayu said that the MEO's final report will be given to both parties and to the court. The report will include all information submitted to the MEO in relation to the maintenance enforcement application and details relating to conciliation sessions. 
Mr Zhulkarnain asked how MEOs would be protected if they face hostile respondents or uncooperative third parties.
Ms Rahayu replied that the Bill will give MEOs protection against personal liability when they exercise their powers or perform their duties in good faith and with reasonable care.
FINANCIAL ASSISTANCE AND GENDER-NEUTRAL MAINTENANCE
As part of the Maintenance Enforcement Process, respondents who cannot pay maintenance will be channelled to the appropriate financial assistance.
MP Louis Chua (WP-Sengkang) proposed that the government consider granting a baseline level of financial assistance to parties referred to social service offices. He noted that a reduction in the maintenance order could lead to divorcees facing an additional financial burden and lower quality of life.
Noting that parents who failed to pay maintenance under the new process may face a jail term, MP Wan Rizal (PAP-Jalan Besar) asked if this measure may be "too harsh for the low-income families who are genuinely unable to pay maintenance".
He also asked about measures in place to address any potential power imbalance between parties involved in hearings.
Minister of State for Social and Family Development and Home Affairs Sun Xueling responded that the social service offices will assess applicants' circumstances and needs holistically, and assist them accordingly, including with interim or urgent assistance.
Widening the debate, MP Leon Perera (WP-Aljunied) called for the government to provide for "gender-neutral maintenance" by giving the courts the discretion to order wives to pay maintenance to ex-husbands who are not incapacitated, in appropriate cases.
"Such cases could include where the husband earns much less than his wife … or is a stay-at-home husband, and has borne the bulk of domestic chores and caregiving," he said.
Currently, in divorce cases, wives can claim maintenance from husbands, but only incapacitated husbands can only claim maintenance from wives.
Mr Perera cited a gradual increase in the number of stay-home husbands, with the percentage of married households where wives were the sole breadwinners growing to 7.4 per cent in the 2020 census.
He argued that the current maintenance regime reinforces traditional gendered household roles where men are regarded as "breadwinners" and women as "homemakers".
Gender-neutral maintenance would "help to send the correct message that the contributions of stay-home husbands are as valued as the care work done by stay-home wives", he said.
Other jurisdictions including Australia, Canada, Hong Kong, New Zealand, the United Kingdom and the United States already allow men to claim maintenance, he added.
Noting that this had been raised in parliament previously, Ms Sun said that in 2016, the government took the "significant" step of allowing men to apply for maintenance if they were incapacitated before or during the marriage, unable to earn a livelihood and unable to support themselves.
She added that the courts have refrained from granting high levels of maintenance to wives who are able to work, even if they have not worked or stopped for some years.
"I would like to state unequivocally that we fully appreciate the sacrifice that men make when they step away from their careers to become stay-home husbands and acknowledge their efforts towards their families," she said. 
MSF will continue to study the issue and review whether husbands and ex-husbands can apply for maintenance payments, she added.