Fancy a dance with a stranger? Many Singaporeans say YES
Dance With Me, a new art project by Singapore-born choreographer Ming Poon, has made a smooth glide into the island nation, where slow dance is used to forge a closer physical connection among people in a digital age.
SINGAPORE: Dance With Me is a personal invitation by Berlin-based professional dancer Ming Poon to quickly step away from the busy world, and enter a moment of intimacy.

With a placard reading "Slow Dance With Me", Mr Poon has visited various locations in Singapore that usually see a large number of pedestrians.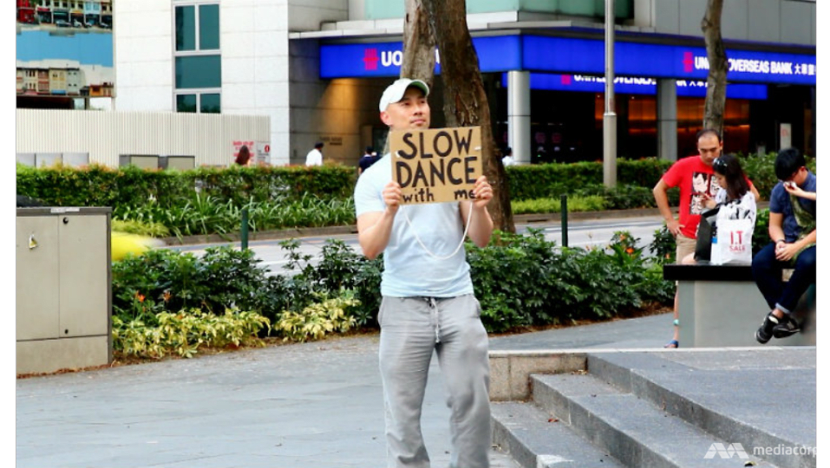 Over a song, each participant was invited to join him in a dance, where they experienced the sensation of close contact with another human body.
The project, which has recorded 85 dances in just eight days, is a protest against a lack of human connection and empathy in the modern world. In May, Dance With Me is scheduled to tour Switzerland and Italy as part of dance festival Fete de la Danse.
Follow Pichayada Promchertchoo on Twitter: @p_pichayada