2 fatalities and 1 injury from falls onto LRT tracks in past 10 years: Amy Khor
Senior Minister of State for Transport Amy Khor said that public transport operators are looking into technology, such as video analytics, to provide early alerts for track intrusions.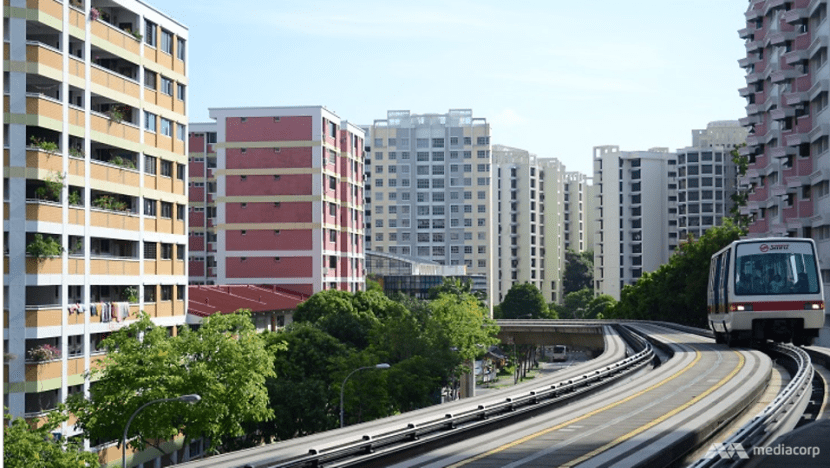 SINGAPORE: There have been two fatalities and one injury from falls onto LRT train tracks in the past decade, said Senior Minister of State for Transport Amy Khor on Wednesday (May 10).
 
Dr Khor was responding in Parliament to Member of Parliament Yeo Wan Ling's (PAP-Pasir Ris-Punggol) question on the number of fatalities and injuries from falls onto LRT tracks in the past 10 years.
Ms Yeo's question came after an incident at Cove LRT station - situated in her constituency - along the Punggol East loop on Mar 23, where a 33-year-old woman was found lying motionless on the train track near the station platform. 
She was pronounced dead, with no foul play suspected from preliminary investigations. 
Noting that glass panel barriers have been installed at LRT platforms since 2018, Ms Yeo said that there is still a gap where train doors would be. 
"Given that our Punggol LRT stations can be quite crowded during peak hours, especially when children are headed to school. Our Punggol residents are very concerned about the safety of commuters, especially children," said Ms Yeo. 
She asked if there have been any technical breakthroughs on door installations at LRT platforms, and if not, what additional safety measures could be implemented to prevent accidental falls onto LRT train tracks. 
In response, Dr Khor noted that LRT stations are smaller than MRT stations, and that installing platform screen doors would require more space for power, communications and signal control rooms. This would take up more waiting space from commuters. 
"As (Ms Yeo) has said, sometimes the platform can be quite crowded. So this actually may not improve the safety of our commuters," Dr Khor said.
"Nonetheless, let me assure member that we will continue to look into the feasibility of (platform screen doors) taking into account any new technologies that may come into the market." 
She added that public transport operators are looking into technology, such as video analytics, to provide early alerts in the case of track intrusions. 
Apart from the fixed barriers, the operators have also increased the number of announcements and signs in LRT stations to remind commuters of safety practices, in addition to installing tactile warning studs and strips along the platform.  
Separately, Ms Yeo asked if the Ministry of Transport will consider supplementing the LRT system with more frequent bus services in growing towns like Punggol. She noted that her residents have said their children are sometimes left behind on platforms when they cannot get onto crowded trains during peak hours. 
In response, Senior Minister of State for Transport Chee Hong Tat said the Punggol LRT system operates at maximum capacity during the morning peak period and is supplemented by 18 bus services that serve all the LRT stations and provide connectivity to the town centre and beyond.
"We are increasing public transport capacity in Punggol in anticipation of new residents moving into the town. The Land Transport Authority (LTA) recently added frequency to some bus services and is using more double decker buses. LTA is closely monitoring the situation and will add more bus trips during peak hours if necessary," said Mr Chee. 
He added that from next year, LTA will also progressively replace the existing one-car LRT trains in Punggol and Sengkang LRT systems to increase the overall capacity. 
The North-East line will also be extended to Punggol Coast next year with the opening of a new Punggol Coast MRT station.