SINGAPORE: Three people, including a three-year-old, have died after a fire broke out in a fourth-floor Housing Board (HDB) flat in Bedok on Friday (May 13).
The Singapore Civil Defence Force (SCDF) said it was alerted to a fire at Block 409 Bedok North Avenue 2 at about 6.35am.
Four people were found unconscious in the unit, which had a "vast accumulation of combustible items", said SCDF. 
A 56-year-old woman was found in the living room, while three others – a 35-year-old man, a 34-year-old woman and the child – were in the bedroom.
The woman in the living room was pronounced dead at the scene by a paramedic.
The 35-year-old man and the toddler died in hospital, said the Singapore Police Force on Friday afternoon, adding that police investigations are ongoing. 
Sixty people were evacuated from neighbouring units as a precautionary measure, said SCDF.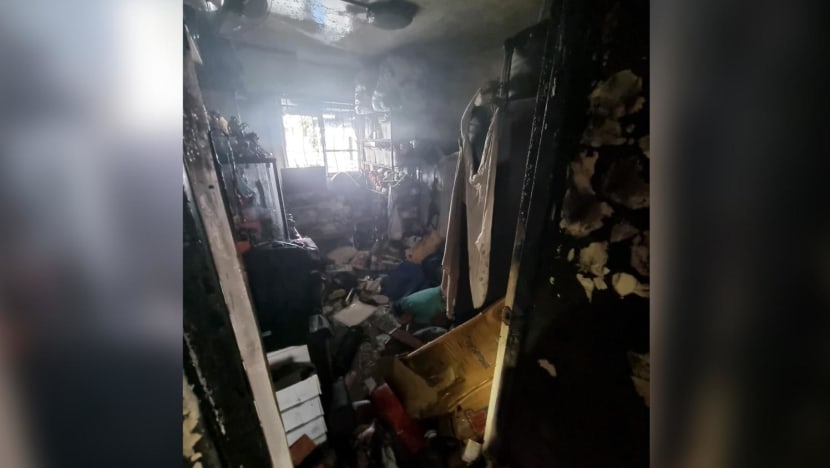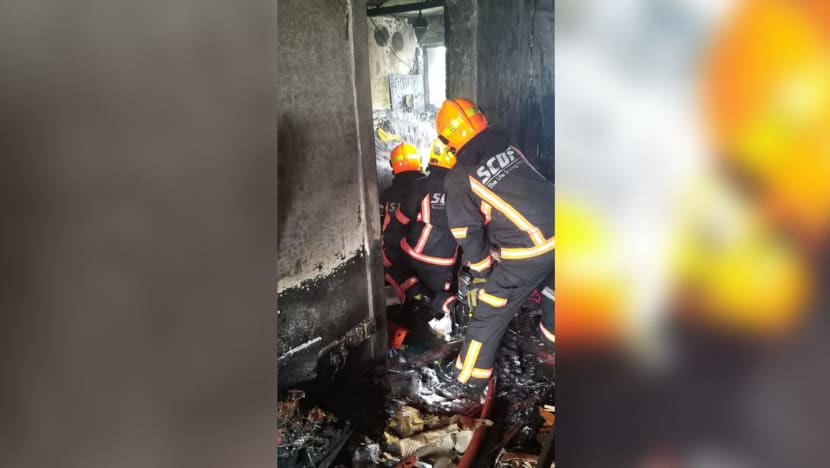 NEIGHBOURS EVACUATED
Driver Willie Toh, 45, was leaving his flat at around 6.20am on Friday when he heard his neighbour in the affected unit shouting for help. 
The neighbour, a man who Mr Toh said is the tenant, handed him a key through the window, which Mr Toh used to open the main door.
"I shouted a few times 'quickly come out'," said Mr Toh, adding that the smoke in the living room was so thick he could not see anything in the flat.
He then left to help his own mother. Their home is separated from the flat that caught fire by a stairwell.
Mr Toh said a young man helped carry his mother, who is in her 60s, downstairs from the fourth floor.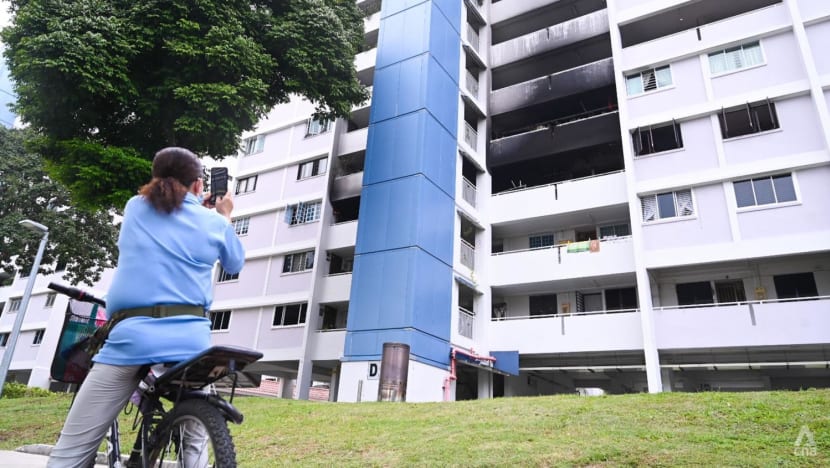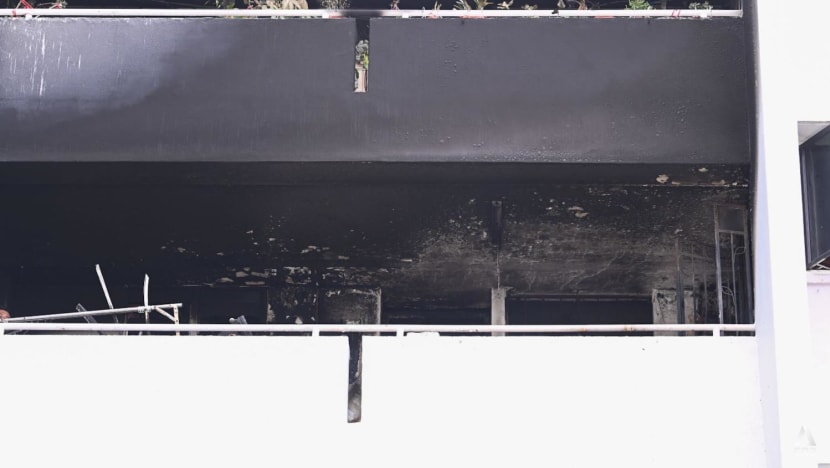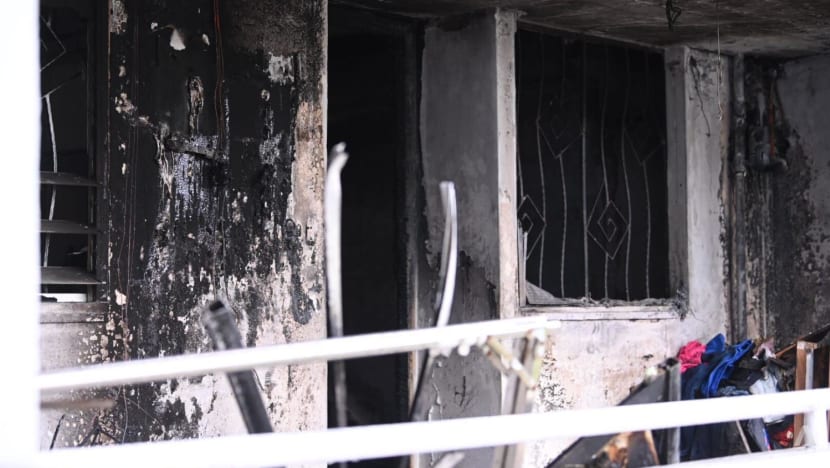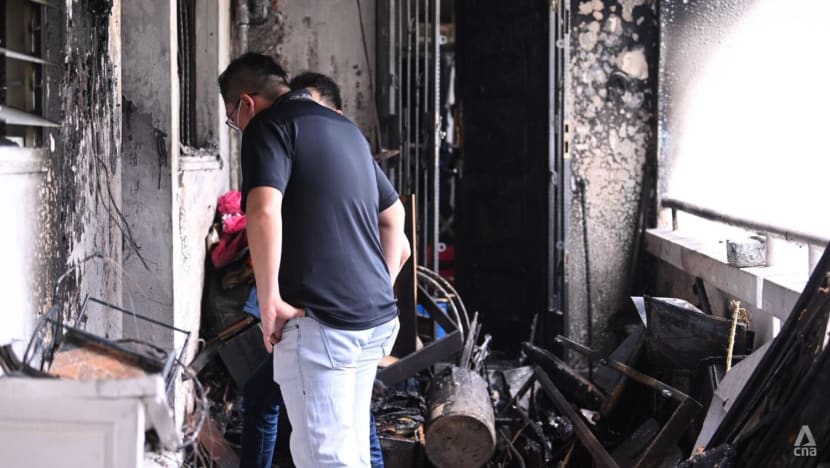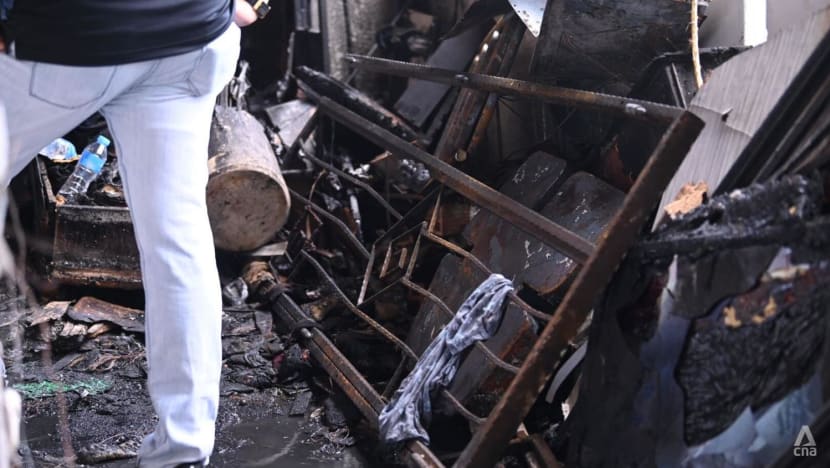 Mr Royston Tan, whose mother lives on the fifth floor of the block, said she was also carried downstairs by a resident.
Neither knew who the good Samaritan was, but Mr Tan said he heard from others that the man had helped evacuate at least three residents.
When CNA spoke to Mr Toh at about 1.30pm, he and his mother were still unable to return home. He said he was only able to enter his flat just once in the late morning to change.
SCDF said earlier that cardiopulmonary resuscitation was performed on two of the three people found in the bedroom. All three were taken to Changi General Hospital.
"Due to the clutter in the bedroom, firefighters had to force their way into the bedroom to conduct the rescue operation," it added.
SCDF also forced their way into an adjacent resident unit and rescued three people, who had minor injuries and did not want to be taken to the hospital.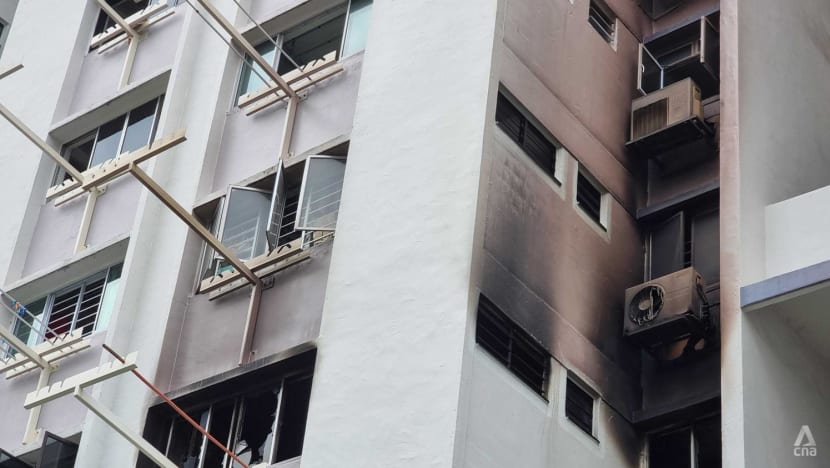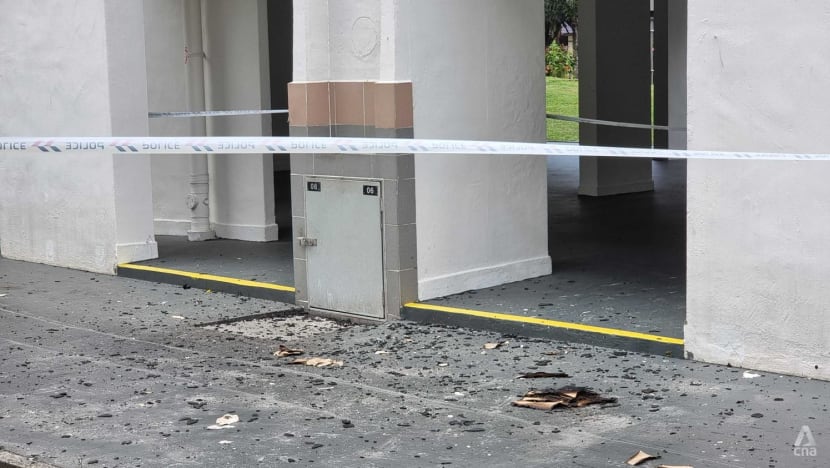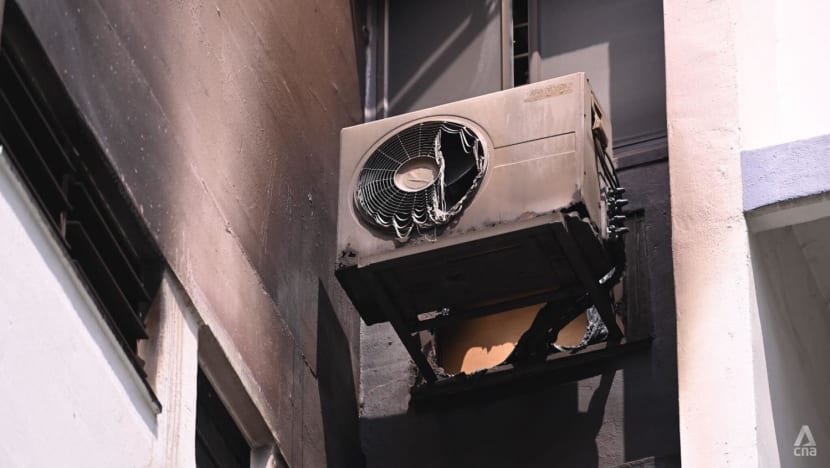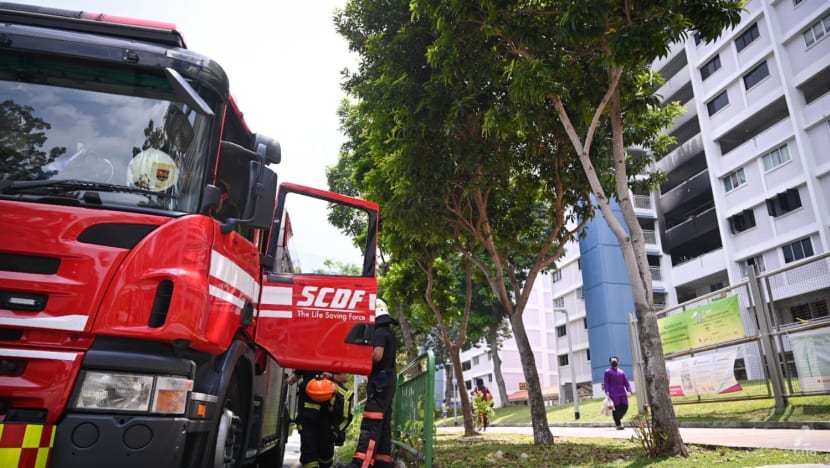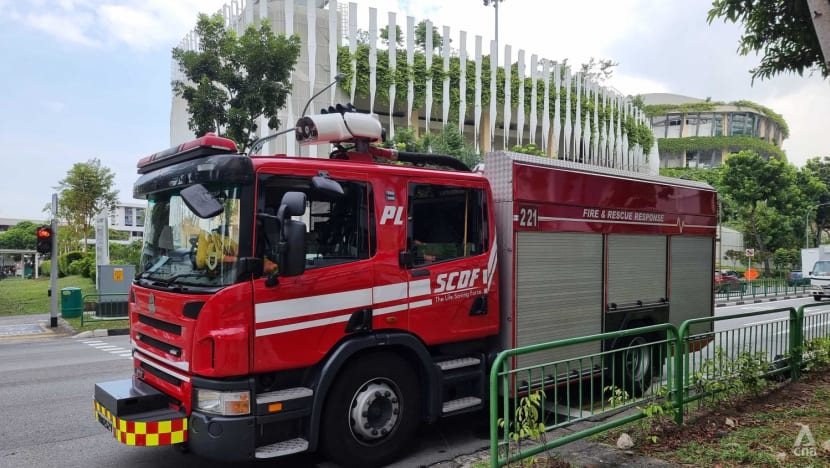 When CNA was on the fourth floor at around 2.50pm, town council cleaners were at the affected flats to clear the debris.
Blackened door grilles and furnishings in the corridors were being moved away.
Residents were waiting at the lift landing to return to their homes. They declined to comment.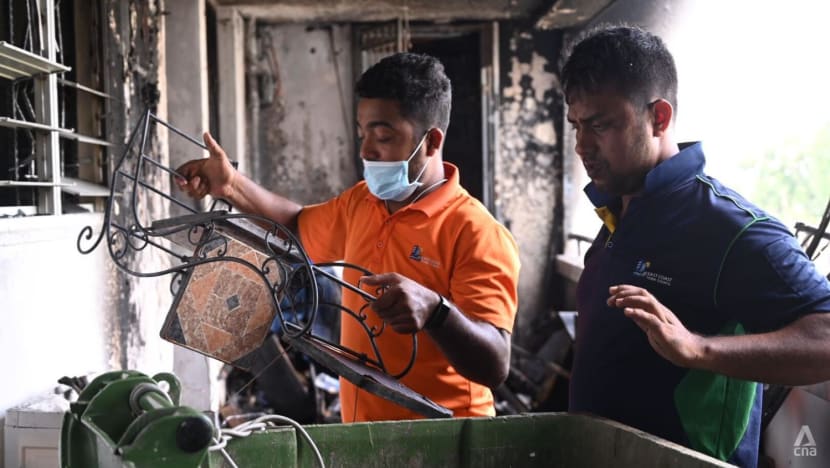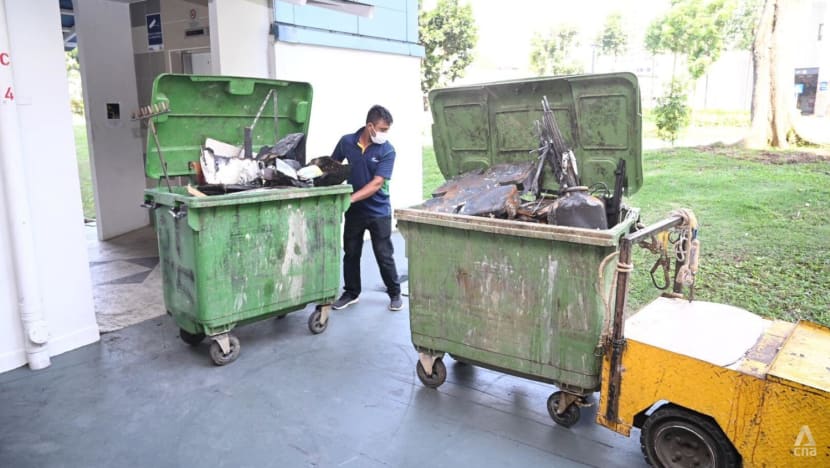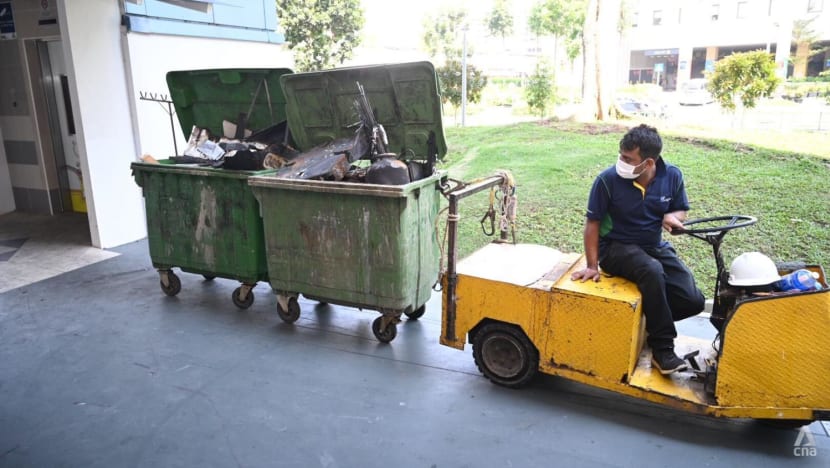 Member of Parliament for East Coast GRC Tan Kiat How said that almost all residents had returned to their flats by mid-day after SCDF inspected the block and gave the all-clear. 
"Some of them are still shaken but are coping well," Mr Tan said in a Facebook post at 5pm on Friday.
He said his team was closely monitoring the condition of a person who was brought to the hospital and that support would be provided to the family. 
"My volunteers and I are helping residents of affected units, including cleaning their homes and arranging for temporary accommodations if needed," he said. "ECTC (East Coast Town Council) and its contractors are working hard to fix electrical wires affected by the fire and also clean up corridors and common areas."
In an earlier post in the morning, Mr Tan said his grassroots leaders had been helping families who had been asked to temporarily evacuate, adding that the rooms at Heartbeat@Bedok had been opened up to hold everyone. 
"I thank residents for their cooperation and understanding. I am also grateful to SCDF for their quick response. The agencies will look into the cause of this fire," said Mr Tan, who is also Minister of State for Communications and Information as well as National Development.
The cause of the fire is under investigation, said SCDF.