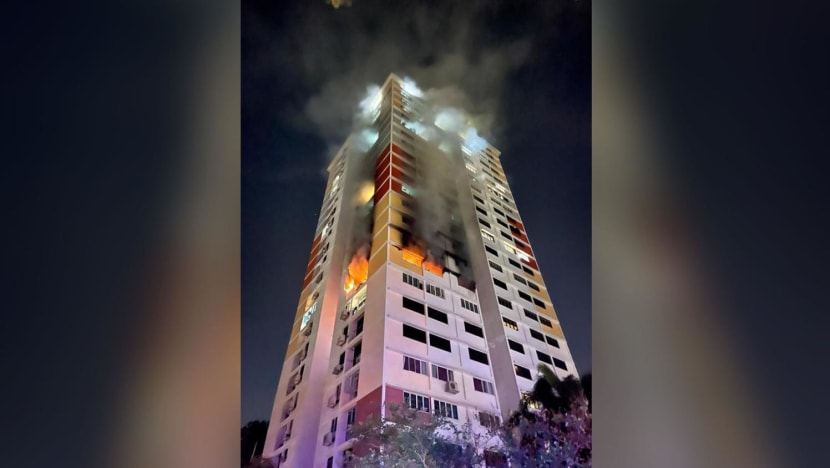 SINGAPORE: Firefighters found an unconscious woman after forcing their way into a flat directly above one that had been engulfed in flames in the early hours of Saturday (Jan 29) morning.
The Singapore Civil Defence Force (SCDF) said it was alerted at 4.40am to a fire in Block 39, Telok Blangah Rise. SCDF said the fire, which had "totally engulfed" a 10th-floor unit, was put out by firefighters with two water jets.
Concurrently, residents from neighbouring units were evacuated.
A 73-year-old man has been arrested for mischief by fire and investigations are ongoing, the police said on Sunday.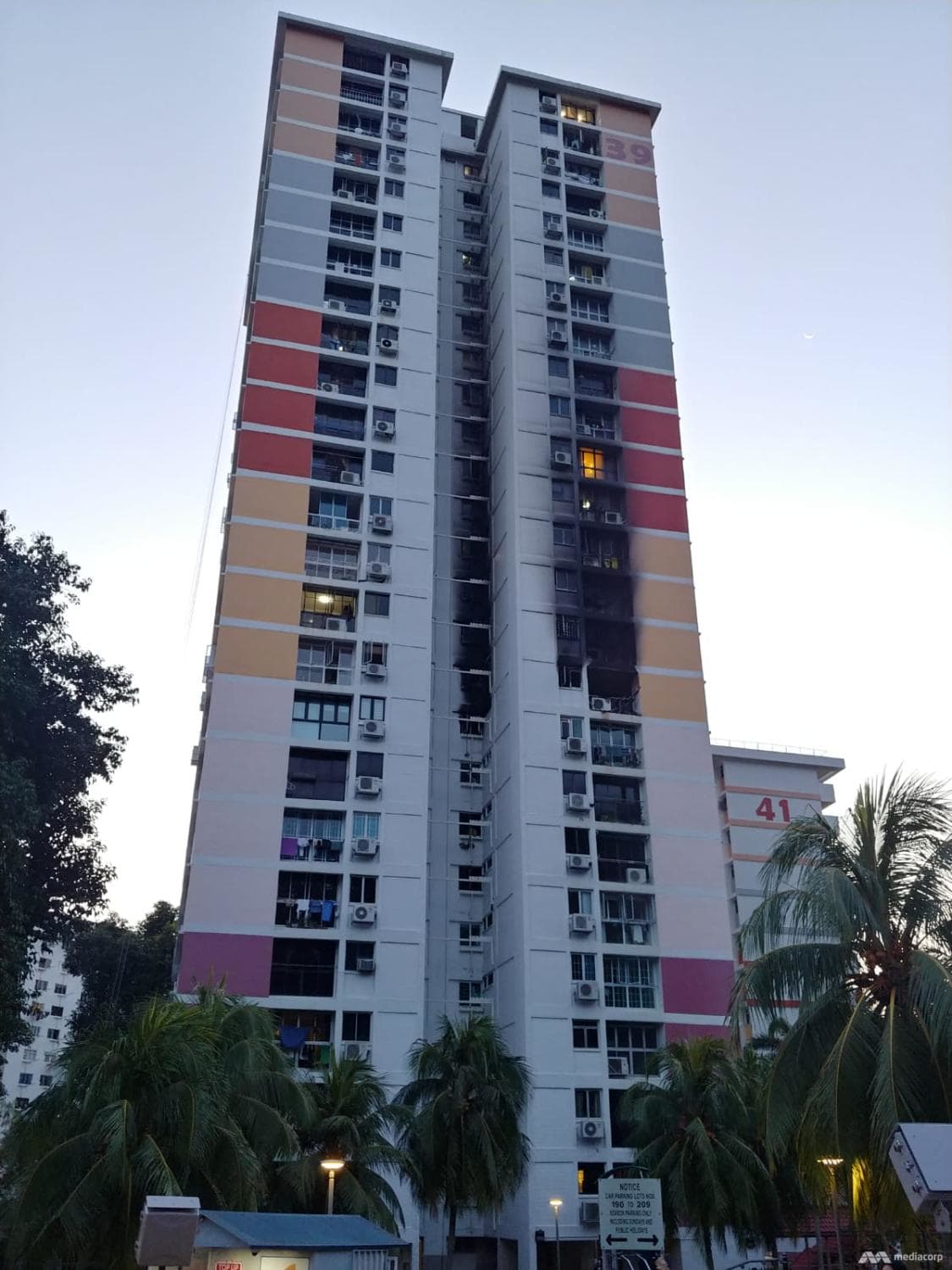 "Firefighters conducted forcible entry into the unit directly above the fire and found a woman lying unconscious on the floor," said SCDF in a Facebook post on Saturday. 
The 48-year-old woman was rescued and brought to the lift lobby where she was given cardiopulmonary resuscitation. She was then sent to Singapore General Hospital.
Another person was also sent to SGH for smoke inhalation injuries, added SCDF.
Around 280 people were evacuated and the cause of the fire is under investigation.
The fire at Telok Blangah is the third one reported overnight by SCDF - after fires broke out at a coffee shop in Bedok and a flat in Tampines.