CNA Explains: Why is Singapore cutting back on new banknotes for festive gifting?
How often does Singapore replace its banknotes? Are the polymer notes that it uses environmentally friendly? CNA looks at the carbon footprint of the notes and coins in your wallet.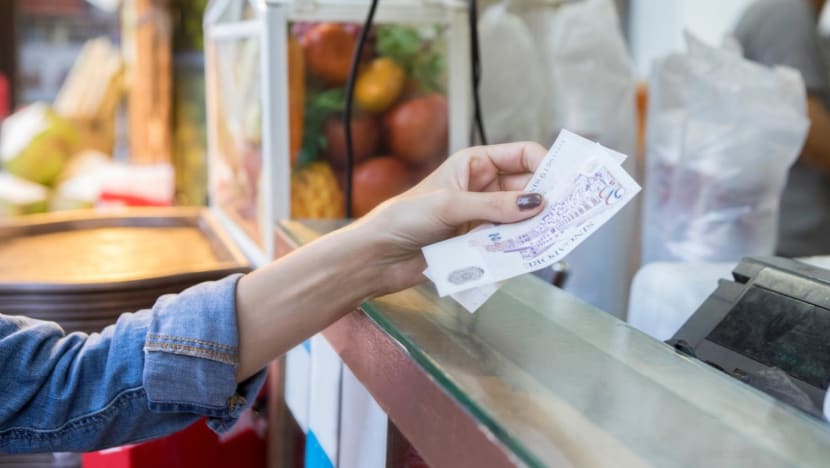 SINGAPORE: The Monetary Authority of Singapore (MAS) recently said it will stop issuing "good-as-new" S$2 notes for Chinese New Year because of the extra carbon emissions from processing these bills.
Its intention is to "pave the way for a sustainable future where MAS will no longer issue new notes for festive giving", according to its latest sustainability report.
Currency-related operations have been the single largest contributor to emissions by Singapore's central bank for the past four financial years.
What impact do the notes and coins in your wallet have on the environment? CNA looks at the carbon footprint of Singapore's currency.
How much carbon emissions does Singapore's currency produce?
Singapore's banknotes are not made in-house but by appointed printers like Note Printing Australia.
In the last financial year, these outsourced currency operations – comprising production, processing and transportation from overseas – produced 5,459 tonnes of CO2. This was about 55 per cent of the MAS' total emissions.
The emissions figure is already a decline from previous years partly because of lower demand for coins during the COVID-19 pandemic, said MAS.
It is equivalent to nearly 1,200 petrol-powered cars being driven for a year, according to a calculator by the US Environmental Protection Agency.
Are polymer notes more environmentally friendly than paper notes?
MAS did not track emissions from currency operations prior to 2004, when polymer banknotes were first introduced.
However, a 2013 study by the Bank of England found that polymer notes have lower environmental impact than paper notes because of how long they last.
The study assumed that a polymer note lasts 2.5 times longer than a paper note, but found that polymer notes need only last 1.33 times longer than paper notes to achieve a lower global warming potential.
According to the study, banknote lifetime varies from almost two years for £5 paper notes, to more than 102 years for £50 polymer notes.
The longer lifetime of polymer notes means that "substantially fewer" are needed to provide the same function as a given quantity of paper notes, the study said.
This means less raw materials and less processing are needed to produce enough polymer notes, which the study found is the main reason for their better environmental performance.
How much Singapore currency is in circulation, and how often is it replaced?
The number of Singapore notes and coins in circulation is not known, but their total value was S$60.282 billion as of the end of 2021. This is more than double the value circulating in 2012.
The total value comprised S$58.88 billion circulating in notes and S$1.403 billion in coins.
As a gauge, about 100 million new notes are issued annually for Chinese New Year and other festive periods. A "large majority" are used once for gifting and then returned to MAS shortly after.
Most of the returned notes are recirculated, said MAS, but excess notes accumulate and are destroyed before the end of their useful life as they "far exceed" replacement demand.
The carbon emissions produced from issuing excess new notes annually are comparable to powering 430 four-room flats, it said.
So how is Singapore reducing carbon emissions from currency?
MAS works with printers to reduce emissions. For example, Note Printing Australia has increased the use of renewable energy to 20 per cent of its grid electricity since July 2021.
The central bank also said it will incorporate environmental considerations in selecting future currency vendors.
But according to MAS, the reduction of emissions from currency operations ultimately hinges on lowering public demand for notes and coins, because of its mandate to meet that demand.
During festive seasons, it encourages the use of "fit-for-gifting" notes, which require less processing than new or good-as-new notes, and e-gifting. It also promotes e-payments.
Good-as-new notes are retrieved from notes issued only once during Chinese New Year and then deposited back to MAS shortly after by the banks. These notes are processed twice to ensure only good quality notes are harvested and reissued.
In contrast, fit-for-gifting notes are used notes that have been deposited, processed by banknote machines and recirculated, producing less emissions.