Five on Friday: 5 things about e-sports that will make you go 'wow'
In CNA's regular look at what hit the headlines during the week, Five on Friday examines why you should be excited about the upcoming Dota 2 The International tournament in Singapore.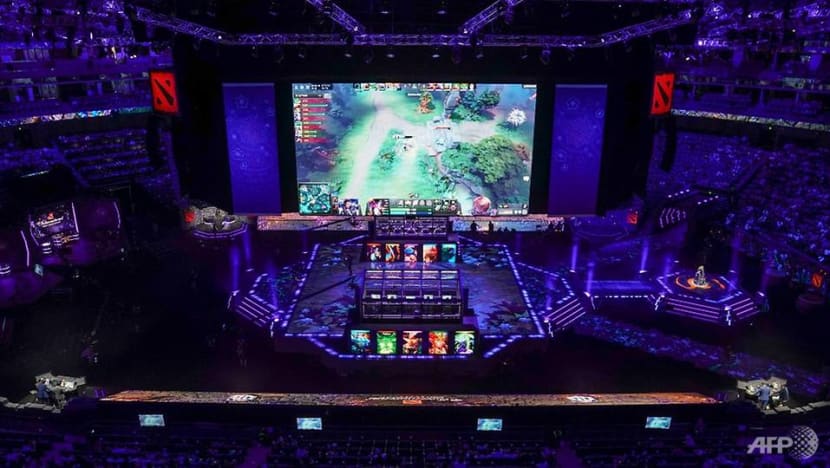 SINGAPORE: Singapore will play host to Dota 2's The International 11 this October – where e-sport players from around the world will duke it out for the Aegis of Champions trophy and a yet-to-be announced cash prize. 
Teams will compete at Suntec Arena and the Singapore Indoor Stadium.
Gone are the days when gaming is seen as a hobby for teenagers. It is now a massive industry with startling revenue numbers. 
While e-sports viewership continues to rival that of traditional sports events, its meteoric rise in the last decade may signal a shift in audience appetite.  
Ahead of the major competition here in Singapore, here are five things about e-sports that will make you go "wow!"
IT'S A LUCRATIVE BUSINESS
Did you know that the prize money for last year's edition of Dota 2's The International reached a whopping US$40 million? I didn't.
But it's true – last year's prize money was 25 times the US$1.6 million awarded in 2011. The championship broke the record for e-sports prize money for 10 consecutive years – and this year may be no exception.
The money isn't all from the game publisher though. For example, for the last Dota 2 The International competition, game publisher Valve put in about US$1.6 million while the remaining money came from fans.
Fans can contribute to the prize pool via an annual battle pass to the tournament, priced between US$9.99 and US$44.99. Part of these sales go directly to the prize pool.
With the pass, players can form communities, unlock rewards and make predictions.
Dota 2 is not the only tournament to offer an eyewatering amount of cash as prize.
Competitive shooting game Counter-Strike: Global Offensive offers a prize of about US$21 million, while the 2019 Fortnite World Cup finals had a pool of US$30 million.
Some famous names have also been known to invest in e-sports, including rapper Drake, actor Will Smith and basketball players Michael Jordan, Steph Curry and Shaquille O'Neal.
Football superstar David Beckham even co-owns one: Guild E-Sports, which was launched in 2020.
It was the first e-sports firm to be publicly traded in the United Kingdom and has competitive teams in Apex Legends, football game FIFA (of course!) and Fortnite.
YOU CAN EARN A DEGREE IN E-SPORTS
It's not all just fun and games (pun intended). 
E-sports have become such a big deal that you can actually earn a degree for it .
Several universities have e-sports centric degrees on offer – including Falmouth University and Staffordshire University in the United Kingdom, as well as the Kajaani University of Applied Sciences in Finland.
Students can learn skills such as how to organise events, create business plans and promote events using digital marketing in the context of e-sports.
South Korea's Hanshin University took it even further and established the first graduate school for e-sports in 2021.
Upon graduation, students will be given a Master of Science degree. The first cohort started during the spring semester of this year.
The courses are led by professors specialising in fields such as software convergence, computer engineering and public service, as well as information technology and liberal arts, reported the Korea Herald.
In Singapore, Republic Polytechnic offers a specialist diploma in e-sport business and production.
The course will begin in June this year and students will only need to turn up for lessons three times a week. 
According to the school's website, the course aims to "equip participants for the e-sports landscape with knowledge and skills in the area of athlete management and coaching, marketing, event organisation and production".
PLAYERS CAN COME FROM ALL AGE GROUPS
Many of us have played a video game or two when we were kids, but American Victor De Leon III turned pro before he was even in primary school.
Nicknamed Lil Poison, De Leon followed his father and uncle into gaming when he was only two years old.
And he was just four years old when he entered his first competition in New York - a Halo tournament. 
A year later, he was completing in the Major League Games. He soon became the youngest signed professional video gamer at six.
Here's another fun fact: British teenager Jaden Ashman was only 15 when he became the youngest e-sports millionaire.
The Fortnite player pocketed more than US$1 million at a tournament in 2019, where he placed second.
That's something to tell your parents when they threaten to throw your PlayStation or Xbox out.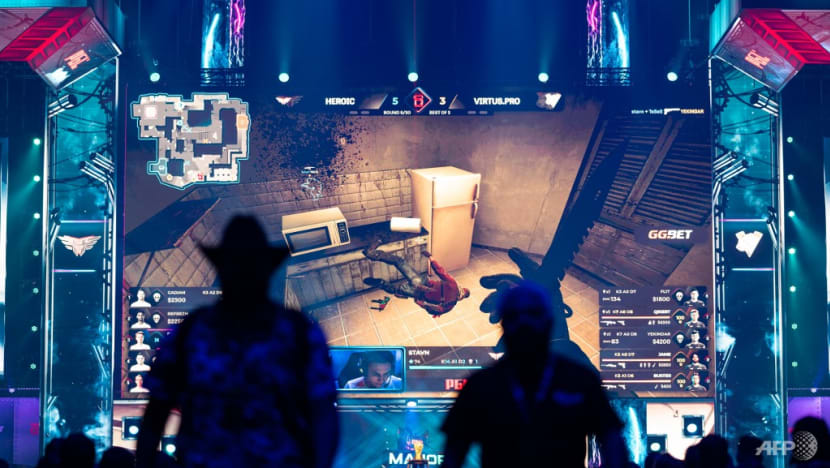 On the other end of the age spectrum, 79-year-old Swede Abbe Borg is the oldest e-sports champion in the world.
He started gaming in 2017, playing shooting game Counter-Strike: Global Offensive. He joined the Silver Snipers, a team of elderly Swedish players, which won the DreamHack Summer 2019 seniors tournament.
She may not be a professional player, but Japan's Gaming Grandma is the oldest gaming YouTuber in the world according to the Guinness Book of World Records.
Hamako Mori was born in 1930 and she has been playing video games since 1981. She's played on a Cassette Vision console, a Nintendo Entertainment System and PlayStations.
Mori started her YouTube channel in 2014 to connect with other gamers, playing games such as Call of Duty, Final Fantasy and Grand Theft Auto.
INJURIES ARE COMMON
Sitting in front of a console or computer while playing games doesn't mean you can't get injuries.
Top Call of Duty player Thomas "ZooMaa" Paparatto retired suddenly last year due to injuries sustained in his career, saying in an interview with the Washington Post that he had "no range of motion in (his) thumb" for a while.
The 25-year-old said that a ganglion cyst had developed on one of his thumb tendons in 2016, affecting his games.
E-sports players often struggle with injuries – especially in their hands and wrists – due to prolonged gaming. Many of these deteriorate enough that players are forced to cut short their careers.
According to the Esports Healthcare website, ailments include back and neck pain, carpal tunnel syndrome, eye strain, tension type headaches and migraines.
It isn't uncommon to see some top players retire before they reach the age of 30.
MILLIONS TUNE IN
Like any other sport, e-sports also attracts its fair share of spectators.
The Free Fire World Series 2021 (which was also held in Singapore, by the way) was the most viewed e-sports event ever, according to website Esports Insider.
At its peak, the competition drew 5.41 million people, with an average of 2.08 million across its nine-hour airtime.
In second place is the 2019 League of Legends World Championships, where 3.98 million people tuned in. It was followed by the 2020 edition, which was seen by 3.9 million viewers.
With fewer live events during the COVID-19 pandemic, e-sports has continued to bring in new fans and more are expected to join.
Internet - check. Mobile device - check.