IN FOCUS: More firms open to hiring workers, interns with disabilities
With more employment opportunities emerging for people with disabilities, CNA examines what is driving these changes.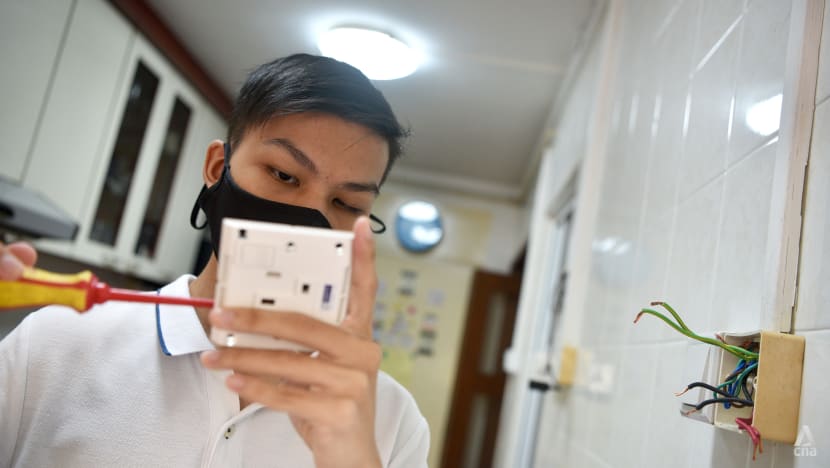 More companies are focusing on inclusivity and are more open to hiring people with disabilities (PwDs).
Besides industries that have been traditionally open to hiring PwDs, such as F&B, retail and hospitality, there are more opportunities emerging in other areas like IT, healthcare and urban farming.
New grants and government policies may have played a part in raising awareness and encouraging firms to hire PwDs.
SINGAPORE: "Straighten your spine, breathe in and then breathe out."
Electrician Confucius Teo is giving intern Poo Chin Yang a briefing at the void deck before heading to a client's house to fix light switches.
While deep breathing has nothing to do with the job at hand, Mr Teo wants to help Chin Yang keep calm while doing a potentially unfamiliar task under the watchful eyes of customers.The 17-year-old intern from ITE's Electrical Technology course has dyslexia and attention deficit hyperactivity disorder (ADHD).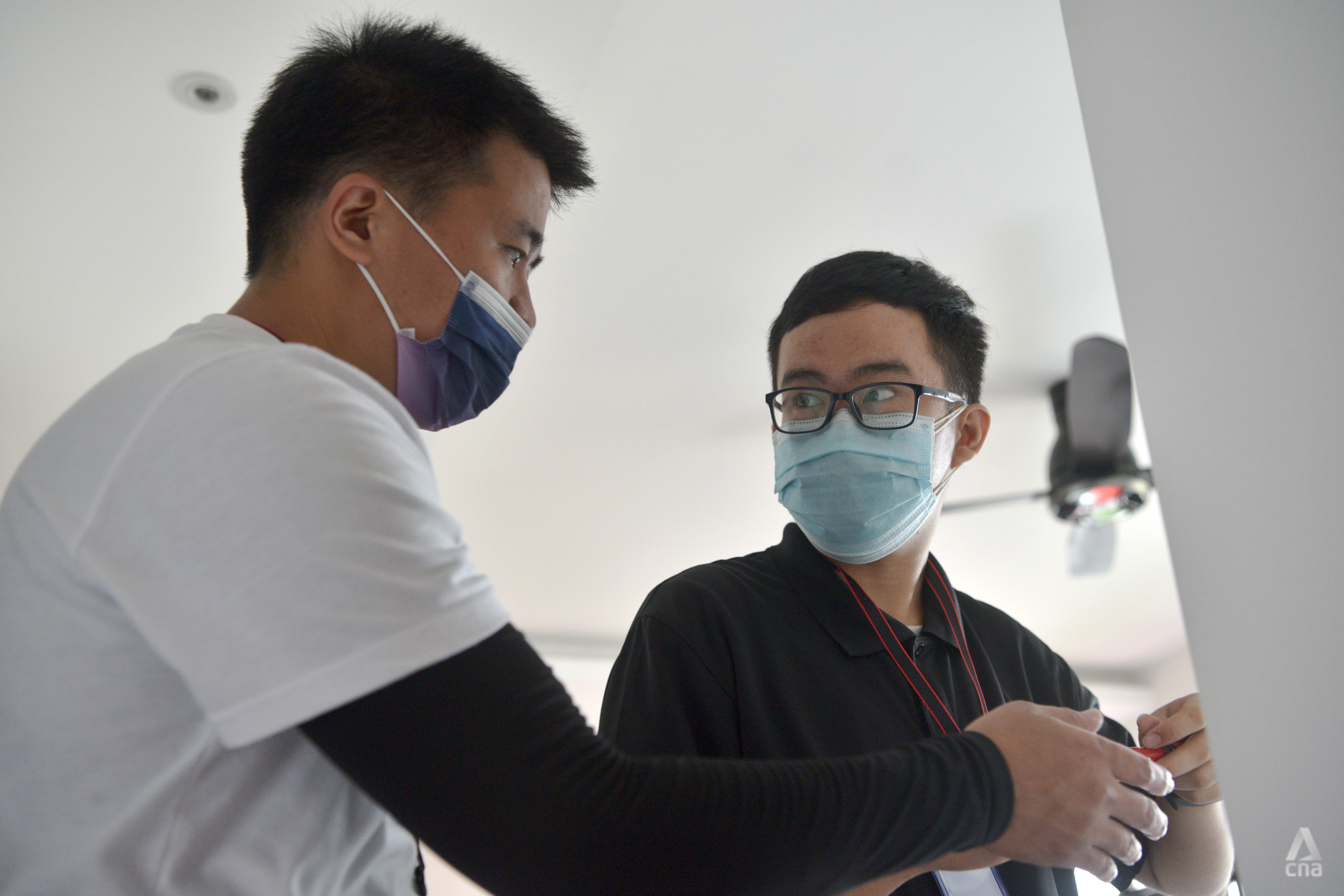 He told CNA he can feel "rushed" when on the job. During an interview, he froze at times when the video camera was trained on him.
Mr Teo can relate to his anxieties. It was only two years ago that the 38-year-old realised that he is dyslexic. His path through school and his early years at work were tough.
Letters were always "jumping around" and teachers would ask him why he is named Confucius when he "can't study".
"I had a lot of difficulties. The teacher was always 'aiming' for me, thinking: 'Why I create a lot of trouble?' Why were my academics so bad but my technical skills so good? They don't understand the pain," he said.
"I FELT KIND OF SPECIAL"
It's part of the reason Mr Teo has hired interns with special needs for his company - Competent Electricians.
Besides Chin Yang, he's also taken Muhammad Firdaus Johan, an electrical engineering student who has partial visual impairment, under his wing.
Firdaus, 20, told CNA that he expected to do his internship in-house so he was surprised to land a role related to his course of study. He's been rejected before for positions in retail and logistics that he applied for in the past, he said.
When I heard that this company hired people with special needs, I kind of felt special, in a way," he said with a chuckle at his pun.
The two interns are benefiting from a programme started last year by Inclus, an employment agency for people with disabilities.
The social enterprise located at ITE College Central's Ang Mo Kio campus has placed close to 100 interns with disabilities in nearly 30 firms in the last 10 months and is reaching out to other institutes of higher learning.
This is one of the programmes started in recent years to help people with disabilities find employment.
One key difference of this internship programme is that the interns get a coach who makes sure that they can adapt to the new work environment.
Mr Raymond Tang, a lifeskills coach from Inclus, checks in with the trainees once or twice a week. He imparts to them soft skills like communicating with their colleagues, reminds the interns to be aware of safety and gives them advice when they face issues at work.
"Whenever the interns or trainees have any work issues, or even just simple sharing, I will always be there to listen," he said.
MOM highlighted last month that the Jobs Growth Incentive (JGI) scheme has supported the hiring of more than 1,600 people with disabilities. JGI provides wage support of 50 per cent to all new local PwDs hired by JGI-eligible firms.
In a reply in Parliament in March, then-Manpower Minister Josephine Teo said that the average employment rate for resident PwDs in the working ages of 15 to 64 has been sustained at around 29 per cent despite an economic downturn.
In another set of figures shared in Parliament in November last year, the Ministry of Social and Family Development said that there are around 32,000 PwDs aged 15 – 64, of whom around 9,000 are employed. MSF added that 1,000 are unemployed and around 22,000 are outside of the labour force.
MINDSET CHANGE NEEDS TIME
Inclus co-founder Shaun Tan said that the students with disabilities often did internships within the school or an extended project, but having an internship that imparts real-world work experience gives the students an edge in their job search later.
When Inclus first started in 2018, the idea was to target the open employment market.
"But what we realised is that the resources required to train individuals who have graduated into the market but were otherwise unemployed or underemployed for longer periods of time (is greater); a lot of the good work that the schools have done will regress," said Mr Tan.
"That got us thinking: What can we target with a very high impact, so that we can help all these individuals transition into employment much more easily?"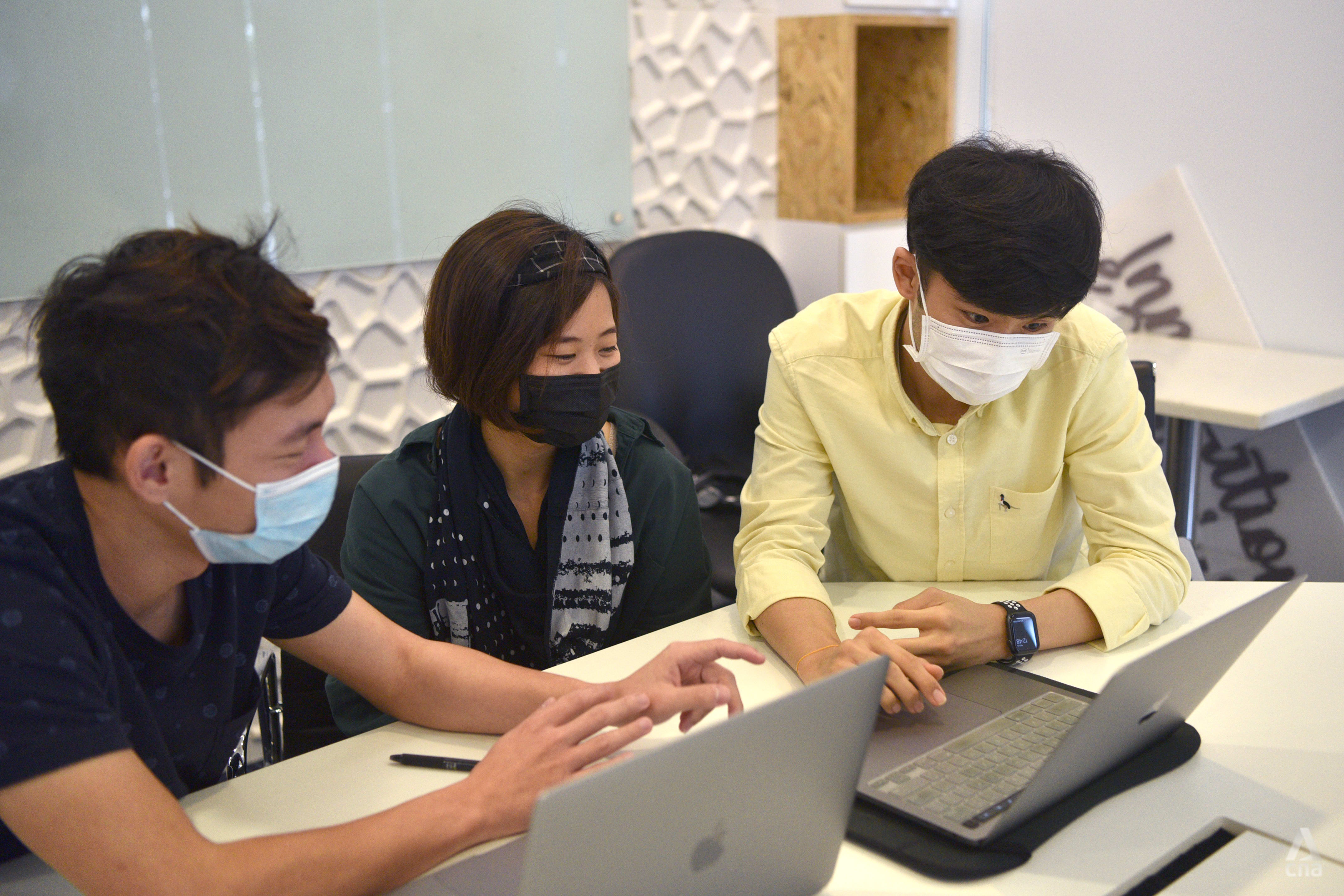 Fellow co-founder Anders Tan started Inclus after seeing his brother-in-law, who is on the autism spectrum, struggle with looking for and holding down a job.
He's more than familiar with how individuals with disabilities, though fully qualified for the job, can still have difficulty getting hired and then fitting into the workplace.
Part of the issue is that most companies have no idea how to hire, train or include them as part of their workforce - but a slow shift towards inclusivity and greater awareness seems to have started.
He said that many PwDs are still unemployed or underemployed, but in the last few years, there have been policy nudges to get employers onboard.
"I think that there's a stereotype of people with disability should be in three major industries (F&B, retail and hospitality)," he said.
We also want to project that people with disabilities, like us, have different educational backgrounds, interests, passions - they should be in cybersecurity, they should be in finance, accounting - they can be anything.
DIFFERENT JOBS FOR DIFFERENT PEOPLE
Mr Ricky Low, 44, is a lab assistant at ProfilePrint, a company that uses artificial intelligence to assess food ingredients.
When CNA visited its office at the Enabling Village  on Monday (Aug 16), Mr Low was grading coffee beans. This is a process that normally requires the beans to be roasted and brewed into cups of coffee before being sampled by professional tasters.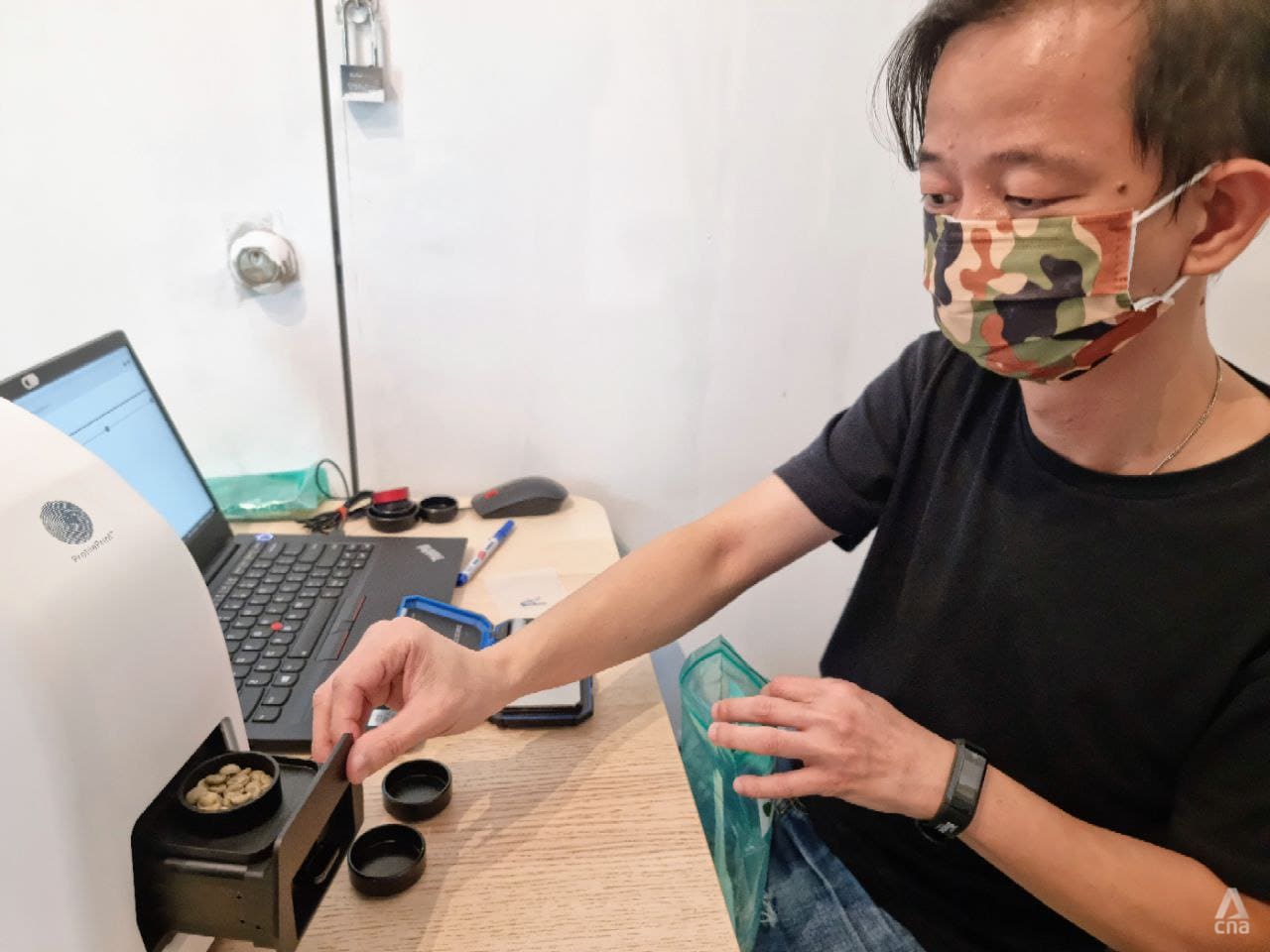 Mr Low tips raw coffee beans into a tray and runs them through a ProfilePrint machine, which then "tastes" the beans and matches them to a digital fingerprint in order to grade them.
Mr Low, who is deaf, used to work in the mailroom as an administrative officer for a large company. He told CNA via Telegram texts that he enjoys his current work as he likes to learn new things.
Text messages, and some basic sign language is how he communicates with his colleagues, and during meetings, he uses Artificial Intelligence (AI) transcribing software and written messages in the chat to keep up with the discussion.
He said that it was hard to find a job as many companies need people who can communicate by phone.
"I help scan the samples, and the AI predicts the results like an expert," he said, when asked how technology has helped him look beyond the usual jobs.
Mr Abhimanyau Pal CEO of SPD, an organisation that helps people with disabilities, said that from January to July this year, the organisation has received enquiries from employers in slightly different sectors than before, including in security, IT, logistics, urban farming, cleaning and healthcare.
Before the COVID-19 pandemic, enquiries usually come from employers in the F&B, security, hospitality, manufacturing and retail operations.
EMPLOYERS MORE RECEPTIVE, POLICY PUSH
He said that in general, employers have become more receptive to hiring people with disabilities due to the efforts in raising awareness by SG Enable, the Ministry of Manpower (MOM) and the media.
"Mindsets of jobseekers with disabilities are changing as they are aware of the challenging employment situation and are increasingly more receptive to different employment options," he said. 
"The grants and aids by the Government for employment of Singaporeans also help in gradually improving the employment situation."
Since the start of the year, employers in Singapore have been eligible for a wage offset for each person with disabilities they hire earning below S$4,000 a month.
The Enabling Employment Credit (EEC) replaces subsidies under the Special Employment Credit (SEC) which covers both senior workers and workers with disabilities. 
In response to CNA queries, an MOM spokesperson said that the first EEC payout will be in September this year and updates will be available then.
But last year, close to 6,100 employers received offsets for hiring more than 9,200 Singaporeans with disabilities. This has increased from 2012, when SEC was paid to around 3,200 employers hiring about 5,000 Singaporeans with disabilities, said MOM.
"IT WILL TAKE TIME TO FURTHER CHANGE MINDSETS"
SG Enable said the agency and its partners - the Autism Resource Centre, Movement for the Intellectually Disabled of Singapore and SPD - have helped place more than 3,900 persons with disabilities in jobs since 2014.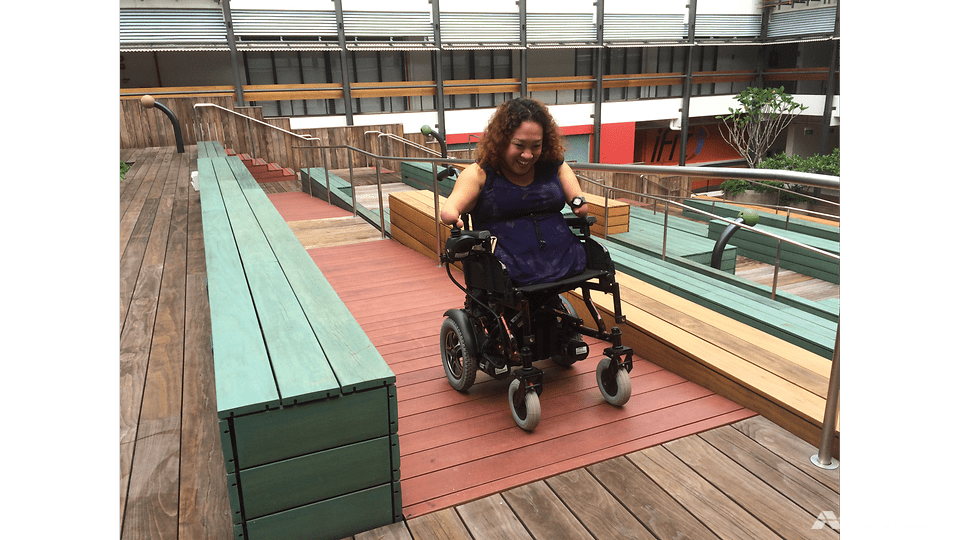 Besides programmes to improve the employment and employability of persons with disabilities, SG Enable also started administering schemes to help build a disability-inclusive culture in the workplace from January this year.
"These schemes aim to lower the costs for employers, host companies and training providers in offering employment and training opportunities for persons with disabilities amid COVID-19," said SG Enable Assistant chief executive Mr Tan Ko We. 
He added: "Over the years, we have seen an increase in the number of organisations keen on disability inclusion."
This can be seen in the increasing number of employers qualifying for the Enabling Employers Awards, now called the Enabling Mark Awards, the next edition of which will be held on Aug 27, he said. 
The national-level accreditation benchmarks and recognises employers for their best practices and outcomes in disability-inclusive employment.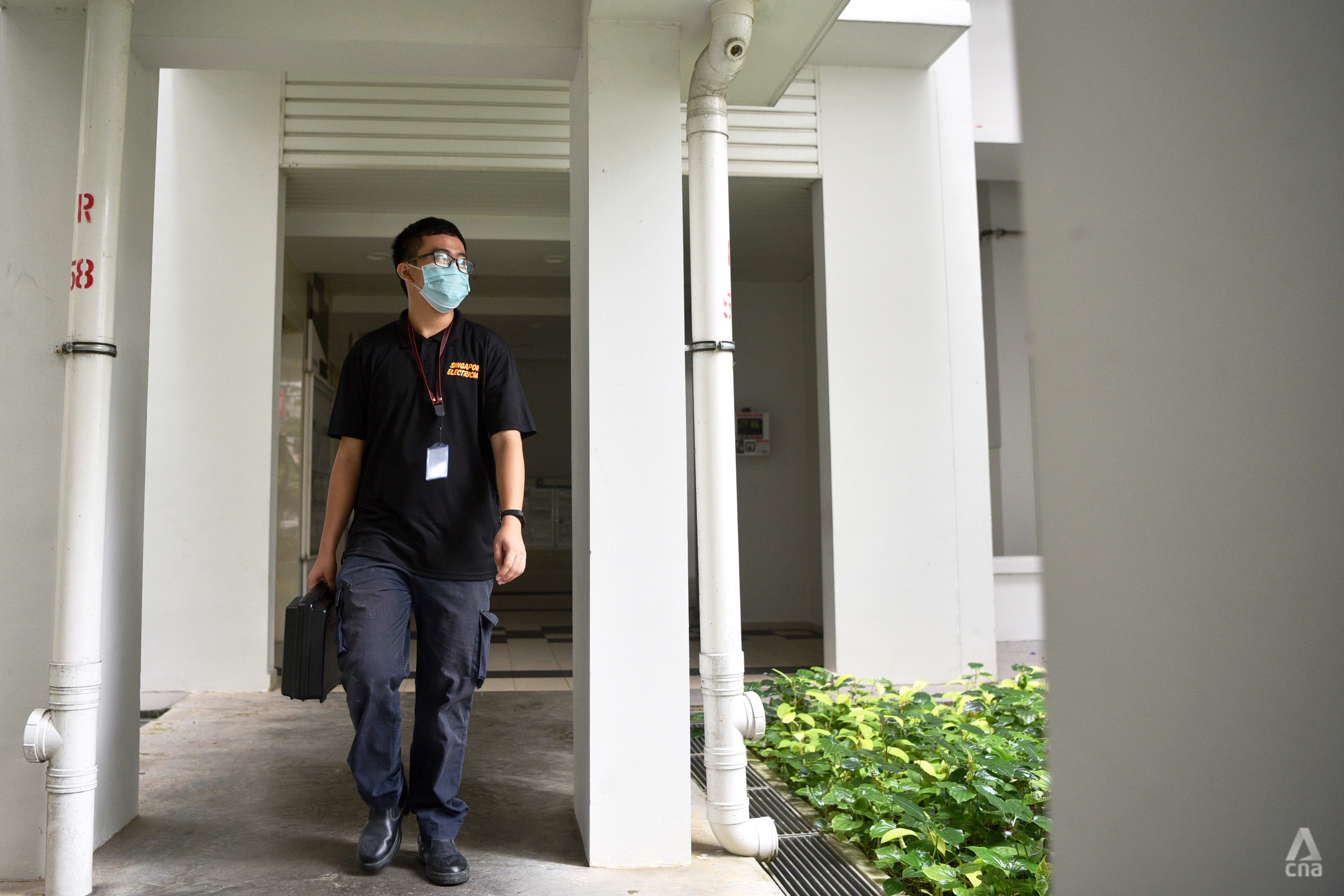 The list of organisations that have the Enabling Mark includes Japan fast fashion chain Uniqlo, hotels like Holiday Inn Singapore Atrium, pre-school School of Concepts, the YMCA, restaurants, ProfilePrint and Inclus, among others.
This is a trend that Inclus has noticed as well, although Mr Anders Tan noted the employment rate of people with disabilities (29 per cent) is still low.
"It will take time to further change mindsets," he said. "I think you can see the change in five or 10 years, or maybe even longer."
Inclusion Lead Charmaine Chow said that she's seen more companies set up departments or roles for diversity and inclusion.
"It used to be, oh, what do you mean by disabilities?" she said. "But now they're asking the better questions, the right questions, they're focusing on the skill sets. I think they want to do it but they don't know how to do it. That's where we are filling the gap."  
There are also people who have toughed it out without even knowing that they might have needed help, like Mr Teo, who are keen to guide those graduating now.
"We just need a little bit more to actually help them to grow. They are actually capable people ... They've got no special needs."